"Mmirinzo: The ones who are rain," is Achalugo Chioma Ezekobe's debut novel. The story which explores predestination, reincarnation, and the stereotype eyeing of unmarried women nearing their thirties in Nigeria, among other themes, is becoming a sensational hit so we're exploring how it's gotten this far.
Start writing short stories, a blog, anything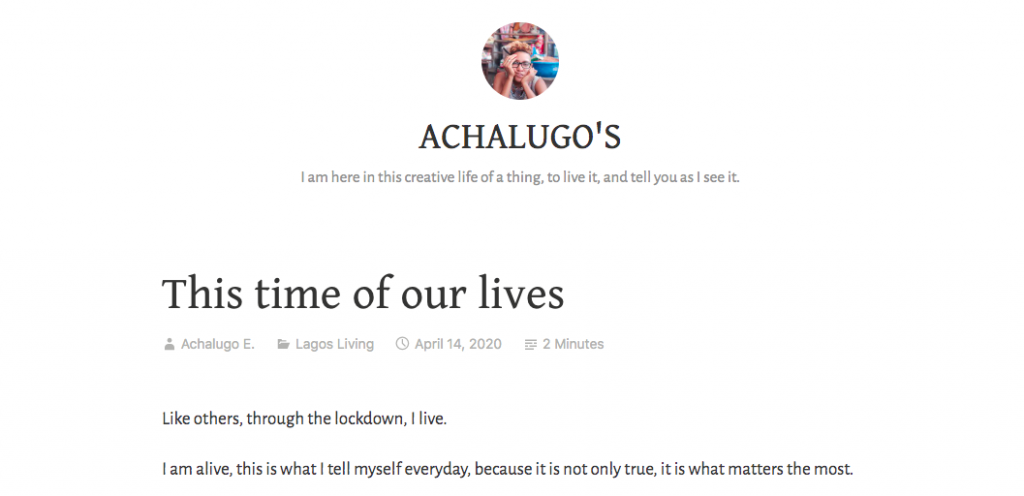 Although Mmirinzo is Achalugo's first novel, it isn't her first foray into the world of writing. She shares her creative non-fiction on her blog – Achalugo.com. Her first play was selected as second runner up for the Association of Nigerian Authors 2018 Prize for Drama. Her novella, which she submitted for the Quramo Prize for Literature for Unpublished Fiction, also got selected as the second runner up. She's just recently been shortlisted in the 3rd Beeta Playwriting Competition.
Interestingly, the Protagonist in Mmirinzo also shares a background and career in the legal profession like Achalugo..
Write a story from your heart or your experiences or both
I wrote this story from my heart and I hope that everyone who wants to read it, is moved to, from somewhere deep down their own hearts. – Achalugo Chioma Ezekobe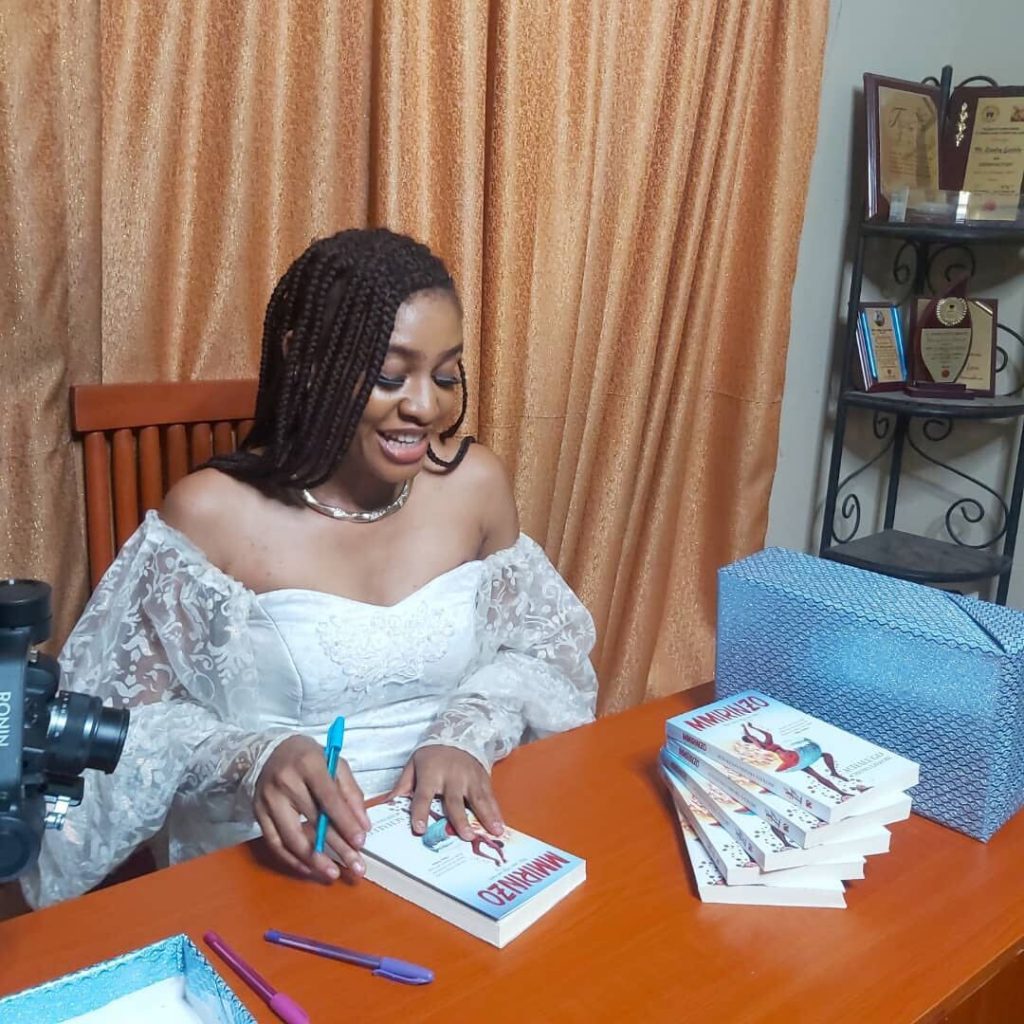 Mmirinzo, is essentially a fantasy novel that explores some Igbo metaphysics – specifically the ability of certain persons to control rain.
When we sat down (over the phone, we're still in a pandemic) to talk to Achalugo, within a minute we realized that this conversation would have been 10x better sitting in a serene location with soft traditional music playing in the background, as you'll find out by the end of this piece..

It turns out that some parts of the novel was borne out of a combination of her experiences, she narrates the morning of her traditional wedding as one which began with showers that soon cleared, prompting her curiosity about the art.

Interestingly, she doesn't say whether or not she believes in rainmaking, according to her, "I am not here to ask you to take my word for it, the important thing is that my book is bringing these conversations to the fore."
Adapt to whatever cards you're dealt
You know I was hoping and planning for a book party before the pandemic struck so I and my team had to re-evaluate and re-strategise. If there's one thing the pandemic has taught me, it is that we as humans should always value substance above form. – Achalugo Chioma Ezekobe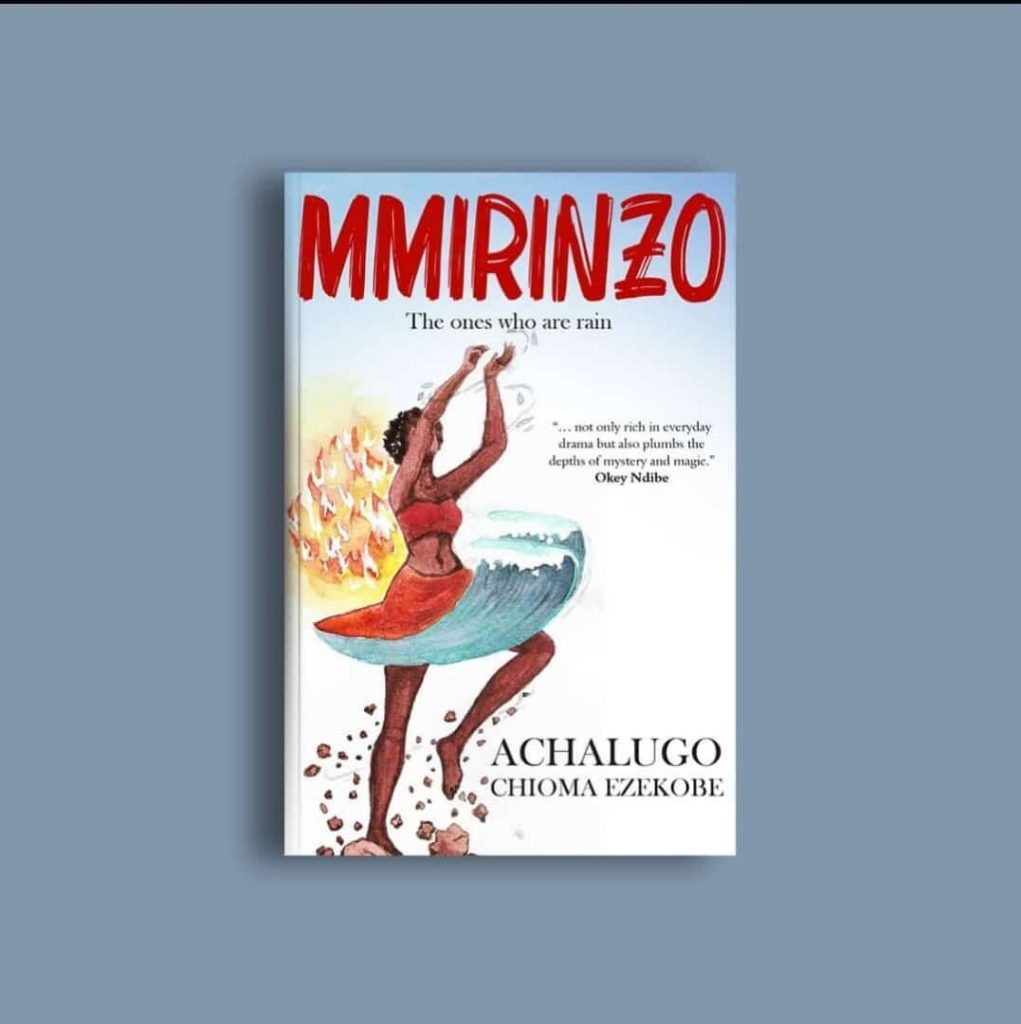 A book launch does help greatly to get word out there but if you can't host a book event because of the pandemic or because you don't have the budget for it, it's not the end of the world. Achalugo and her team resorted to the virtual world, putting together an unveil, and book signing video… then did something absolutely genius.
Yes, creating a Flutterwave Store to sell the books is kinda genius but that's not the genius we're talking about here.

Usually at a book unveiling, friends, family, well-wishers etc would support the book launch with a certain amount, usually more than the cost of the book. For Mmirinzo, they diverted these people to channel the money to subsidise shipping for the books because according to her, ensuring the book doesn't land the final purchaser at too exorbitant a cost, simply because delivery to their location would usually cost an arm and a leg, is crucial to making the book spread faster and wider. And it is spreading. These people have helped to ensure that the books cost the same even after incurring shipment and logistics costs interstate.

Word-of-mouth marketing is still in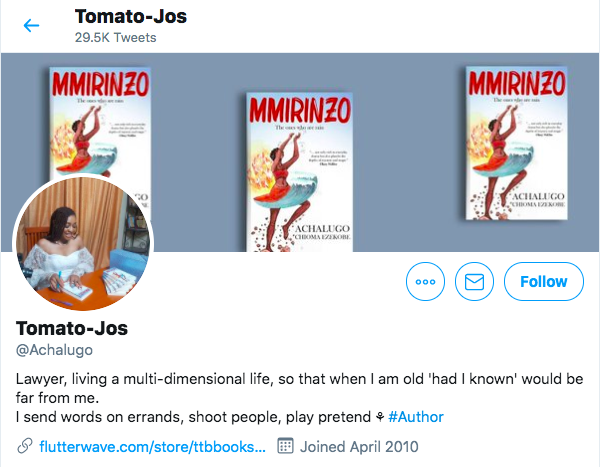 You may not have a big budget right now or may be confused on how to allocate the budget you have, that's okay, word-of-mouth marketing still works. Most of the sales so far according to Achalugo have been due to word-of-mouth. People buy and tell their friends about it. There's been no paid PR or marketing so far. We'd like to point out that it also helps to have a good following on social media like Achalugo does, thanks to her work prior to publishing this debut novel. You can go a step further by adding a social media element to your book promotion e.g deciding to write personal notes with the book if purchased as a gift for a lover or on a birthday.
Use Flutterwave Store
This bit goes without saying but we're saying it regardless.
I like how seamless the Flutterwave Store experience is because my team just gets notifications of orders, process and ship. My favourite part is that I don't have to give out my personal account number or phone number to sell, thus allowing me to retain a bit of my privacy. – Achalugo Chioma Ezekobe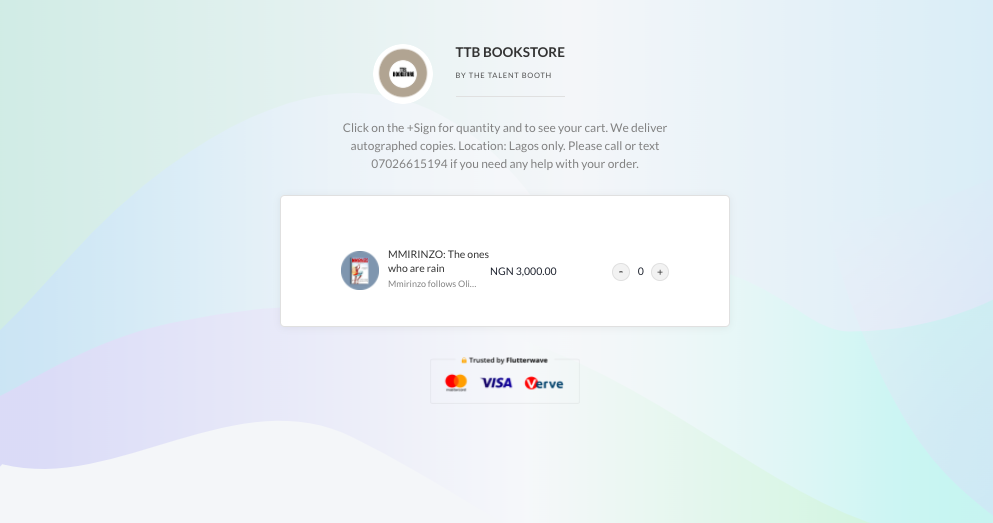 On why she decided to go with Flutterwave, she explained that she knew she needed an online solution for her distribution, so she put out a question asking whether she should go with Flutterwave or a competitor. She did this because she wanted to get unbiased opinions and the answers were overwhelmingly in Flutterwave's favour. She pointed out that another crucial deciding factor for her was one of ours, Eruke Onohwosa, reaching out to her on Twitter to explain how our Flutterwave Store is the perfect solution for her and walking her through the whole process.
Our chat with Achalugo Chioma Ezekobe also raised interesting discussions around African spirituality, traditional worship, and much more but we'd rather you just bought the book. Mmirinzo retails for just 3,000 Naira (~$7.80). You can grab your copy here for yourself or gift it or even donate to the literary department in your alma mater, your community library etc.
#KeepTheLightsOn