A few weeks ago during our Flutterwave 3.0 event, we promised to deepen our presence in markets across the African continent. We're excited to be bringing our products to the great businesses and individuals in Tanzania after the Bank of Tanzania approved our license as a payment service provider. 
Our products and services will look to support Tanzanian SMEs overcome challenges presented by the highly fragmented and complex payment and banking infrastructure.
We are great believers in close collaboration with industry players and have therefore established partnerships within the banking and mobile money sector in Tanzania to ensure seamless and fast payments for all our customers.
During the World Travel Awards, Tanzania's incredibly rich tourism made up of wildlife and the beach earned the title of 'Africa's Leading Tourism Destination in 2021'. As the sector recovers from the effects of COVID-19, Flutterwave will be at the forefront in supporting these businesses to grow even further.
Last year, we had a leadership retreat in Zanzibar and we were lucky to experience the warmth of the Tanzanian people, the beautiful sandy beaches, and the growing hospitality business in the country. As a business, we're here to ensure customers experience a great holiday time and don't have to worry about payment issues as we will provide payment options such as card and mobile money, and in a variety of currencies.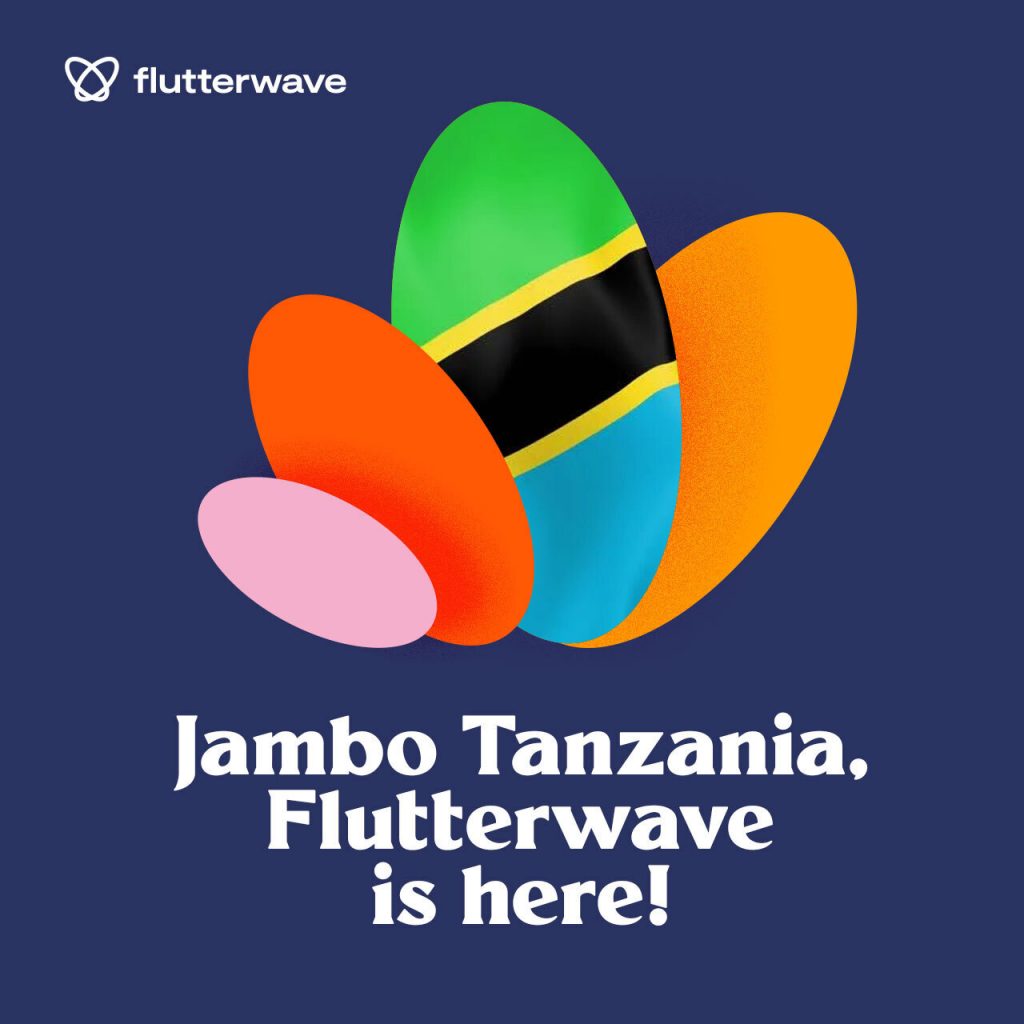 What this means for Businesses in Tanzania
Small businesses and sole entrepreneurs in Tanzania can now capitalize on Flutterwave Store to drive their businesses online. Stores allow you to tap into local and global customers. You can collect payments in over 150 currencies including Tanzanian Shilling, Dollar, and much more. Create your Flutterwave store today here. Here's how to setup a Flutterwave Store.
The possibilities of fast, secure, and simple payments for businesses whether small, medium, or large are endless with Flutterwave. Your business growth is a joy to us and that's why Flutterwave for Business is now live in Tanzania to allow you to accept payments from anyone, anywhere in the world. We have made it even better by allowing you to generate payment links if you don't have a website.
Tanzanian businesses who sign up as Flutterwave merchants will get a chance to have their stories told to the world through our YouTube content series called Business Stories and our Grow My Business webinar series where we feature businesses from around the continent to talk about company growth, marketing, hiring, sales among other topics of interest. Here's how to sign up on Flutterwave.
We are on a mission to simplify payments for endless possibilities in Tanzania and we're taking you along. Join us!