I was doing a routine check of customer feedback online and I saw a customer review that amazed me. The customer received a debit without a corresponding value and tried to resolve the issue with her financial institution to no avail. In their words, "the fund could not be traced." 
She messaged our Customer Support Team, got her issue resolved in 20 minutes and shared a stellar 5-star review. I had to take a screenshot of the review and share with the rest of the team as a reminder of our mission and purpose, to keep customers like her always delighted.
That customer's experience is the best description of our year as a growing company. There were challenges that we swiftly solved to the happiness of the customers, and there were huge and monumental wins which we remain proud of.
It's all kudos to our people —the Wavers. 
2021 was the year we learned about our markets and business more than any other year. The pandemic was still raging as countries resumed normal economic activities; however, unlike during the lockdown in 2020 where we could relatively and accurately predict the adoption of e-commerce, in 2021, we could not predict human behavior as quickly. Our merchants couldn't either, and our small business community looked to us in 2021 to make sense of the year.

We had to think outside the box in supporting our SME community by providing opportunities for growth both online and offline.

We also thought deeply of other key areas in our effort to unite Africa through payments, ensure business growth, enable financial inclusion and scale our operations across Africa. Here are some of my thoughts on the challenges we faced in 2021, the solutions, our key successes and a look into 2022. 
Solving for Unity 
At the beginning of the year, we took a deeper look into our role in Africa. A question we kept asking ourselves is the larger purpose of Flutterwave beyond providing payments technology or empowering businesses to succeed.  

We came to the conclusion that for us to succeed, we must play our part in supporting efforts that encourage growth and unity in Africa outside our immediate industry. This meant that we would support efforts in industries like sports, entertainments, education and more.

This choice to support causes aimed at fostering unity, influenced our support for the Basketball Africa League, a 12-team African basketball league. During the event, teams from all over Africa—Nigeria, Egypt, Senegal, Rwanda, Cameroon, Madagascar etc came together to foster unity through sports. Congratulations to Zamalek of Egypt for winning the inaugural Basketball Africa League title!
Our support for the African Cup of Nations free Broadcast on Afrosports TV across Africa and collaboration with Olympic Champion, Joshua Cheptegei to build an athletics training centre in Uganda are also part of our efforts to grow unity across the continent through sports.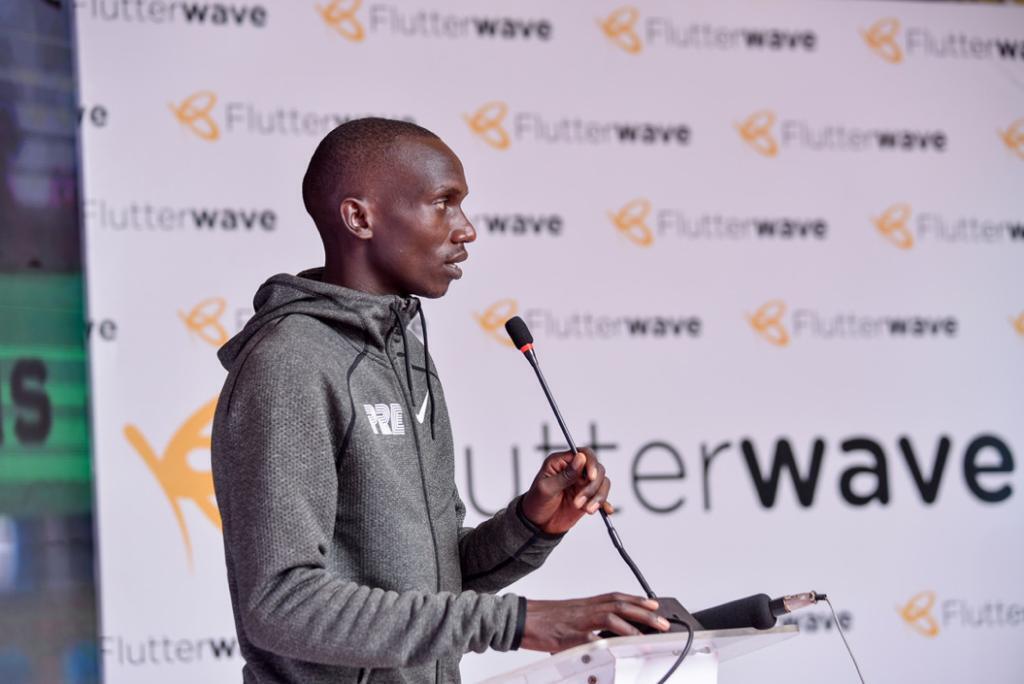 Solving for Inclusion 

Mobile money is enabling users across Africa to transfer funds, pay bills, fees, anytime, anywhere regardless of the user's education level. From Ghana to Kenya, Mobile money is continually bringing more people into the financial system without the need to own a bank account. In 2021, we took our support for mobile money a notch higher with our collaboration with MTN and Airtel. 

With the MTN and Airtel partnerships we enabled over 70 million mobile money accounts to make payments to businesses using Flutterwave in Cameroon, Côte d'Ivoire, Rwanda, Malawi, Kenya, Tanzania, Uganda and Zambia. In 2022, we will continue to expand our support for payment channels that enable increased financial inclusion across Africa. 

Solving for Growth
 
In order to better understand the needs of our SMEs, we partnered with seasoned entrepreneurs and experienced organizers in the SME space. Our small business partnership birthed our physical Trade Fairs — an event organized for SMEs to meet in a covid-compliant way to physically trade with their customers.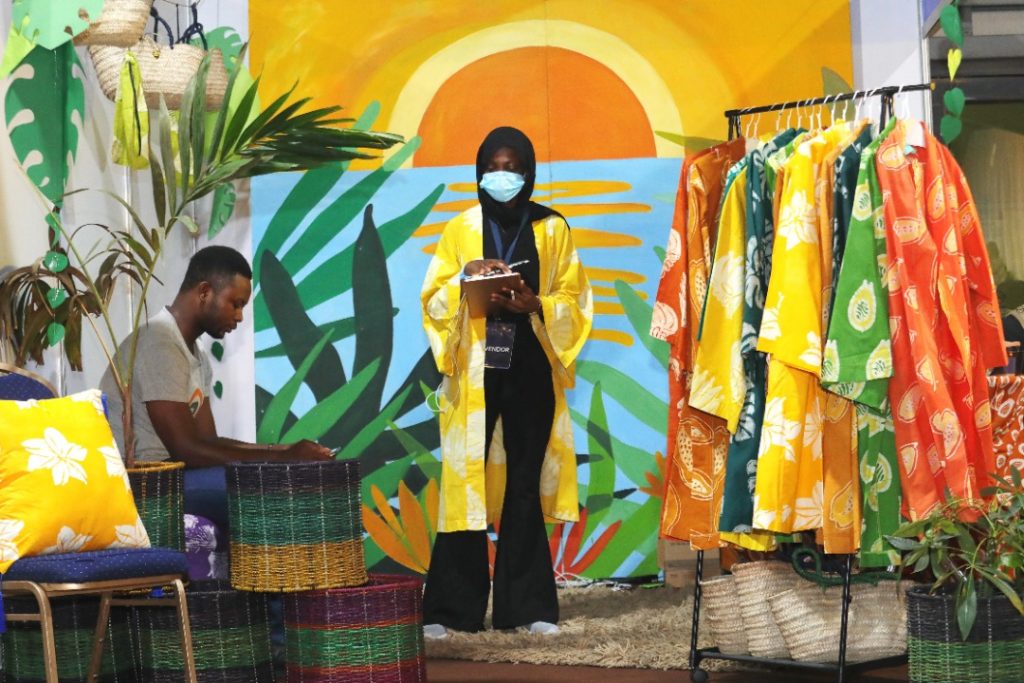 The trade fair events were held in Nigeria; over 100 businesses participated in the experience where over 1,000 unique customers made purchases and more who experienced their brand for the first time. Sales to each of these businesses have tracked higher and sustained new higher levels since the trade fair. For SMEs, we're learning that opportunities to meet customers in person leads to increased and sustained sales over time.

The Trade Fairs represent our willingness to continue to learn about our markets, our customers' markets and to do whatever it takes to enable their growth. We're excited to expand these Trade Fairs in 2022 to other cities in Africa to support even more small businesses.

Solving for Scale
 
In order to expand our operational capabilities and reach, we engaged in strategic partnerships and collaborations. 

Our relationship with Standard Bank helped us improve digital payment experience for customers in Nigeria, Zambia, Tanzania, Uganda, Ghana, Mauritius, Cote D'Ivoire and Malawi. We built out capabilities that help businesses issue cards to their customers, engage in ecommerce, access loans etc.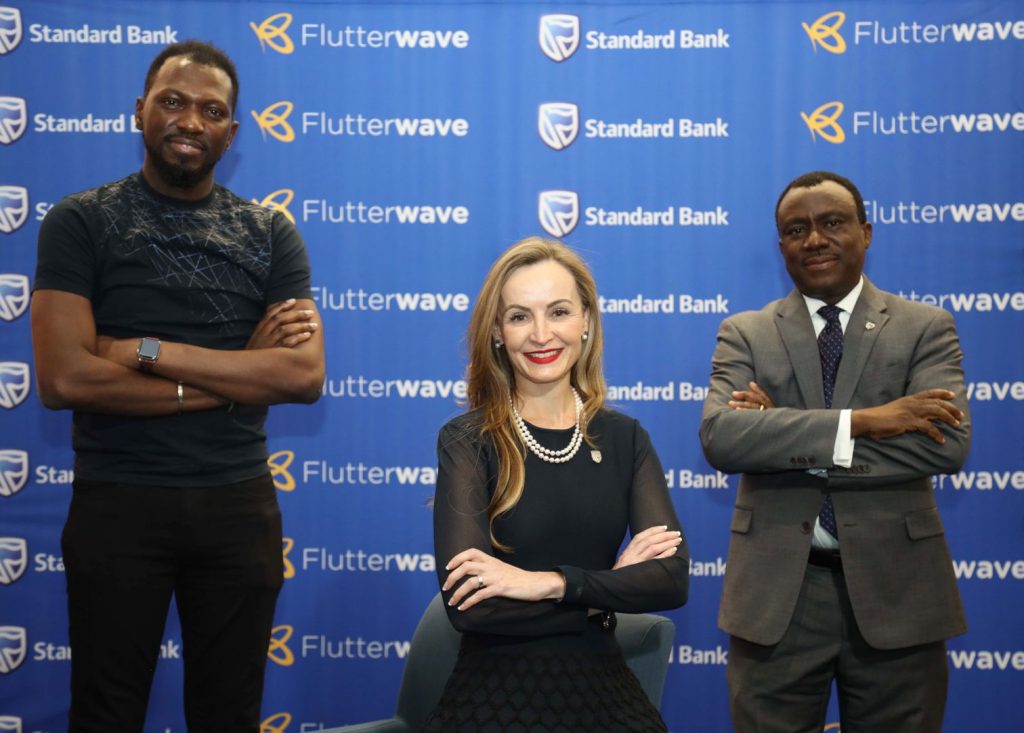 Our collaboration with PayPal is enabling nearly 400 million PayPal customers to pay businesses using Flutterwave in any currency of choice, provided PayPal supports it. Our partnership with Dashen Bank helped us process transfers into Ethiopia. Our collaboration with Discover Card Network enabled all Discover card holders across the world to pay businesses using Flutterwave..

We believe that all international and local payment methods should work on Flutterwave. We worked to make this a reality in 2021 and will continue in 2022.  
Key Successes and Achievements

Beyond the challenges and solutions, there were very remarkable achievements from the team. We concluded our Series C round of $170m which helped us improve our products, launch new ones and support more customers in meaningful ways.  

We took feedback from our customers and improved our solutions—Flutterwave Store got significantly better with the ability to delete product categories, enter the number of available stock for the different sizes and colors of products, search for, access and edit a product etc.

Chargeback management and dispute resolution became even more seamless following key updates and we leveraged artificial intelligence to improve our customer onboarding and compliance.

We went on a product development journey, taking Send, Grow and Market to the Market. Yes, the pun—I know. Our partnership with Grammy award winner – Wizkid, our Global Brand Ambassador to launch Send, a new, easy, simple and seamless way to send money to and from Africa became a key highlight of our year in no time. 
There's more.

We set out to improve our technology processing capabilities and improved product stability to 99.99%. We further improved our transaction success rate by 15%. Our flagship product – Flutterwave for Business grew by 300% YoY to 900k merchants.

We expanded our card and APM (Alternative Payment Methods) processing capabilities to include Discover Card Networks and Venmo, respectively. Our virtual account number infrastructure got a boost to support account creation in USD, GBP and EUR. We also expanded local acquiring to support local processing in the US, Ghana, Uganda, Côte D'Ivoire, Egypt, Zambia, Ethiopia and India. 

Our collaboration with Forter to enhance e-commerce security, our partnership with CurrencyCloud to ensure faster settlement for customers in multiple currencies, our relationship with Worldpay to process domestic payments in South Africa and Nigeria etc all improve our solutions and simplify payments for our customers. 
Going Forward 

In 2022, we are doing more for our customers. We are going big for our people and we're creating more earning opportunities for businesses, individuals and economies across the world.

We are doubling down on events and programs that bring Africans together, and we are exploring all opportunities that will put the African youth at the forefront of the global digital economy.

We're creating avenues of offline growth for online businesses, and we're empowering Wavers to grow in their careers.

I'd love to go into detail of all the plans we have for you in 2022, but our Marketing Team would frown at that, they will let you know in due course.

Thank you so much for making 2021 a success. . We're grateful and will continue to put in the work to earn your trust, everyday.

GB