Viewers couldn't have asked for more after watching the fun-packed FlutterwavexBBnaija challenge.
20 housemates came in. Big Brother evicted 2. Everyone is on their A-Game. Life is a challenge. You know what else is?
The Flutterwave Store Lockdown Shopping challenge!!!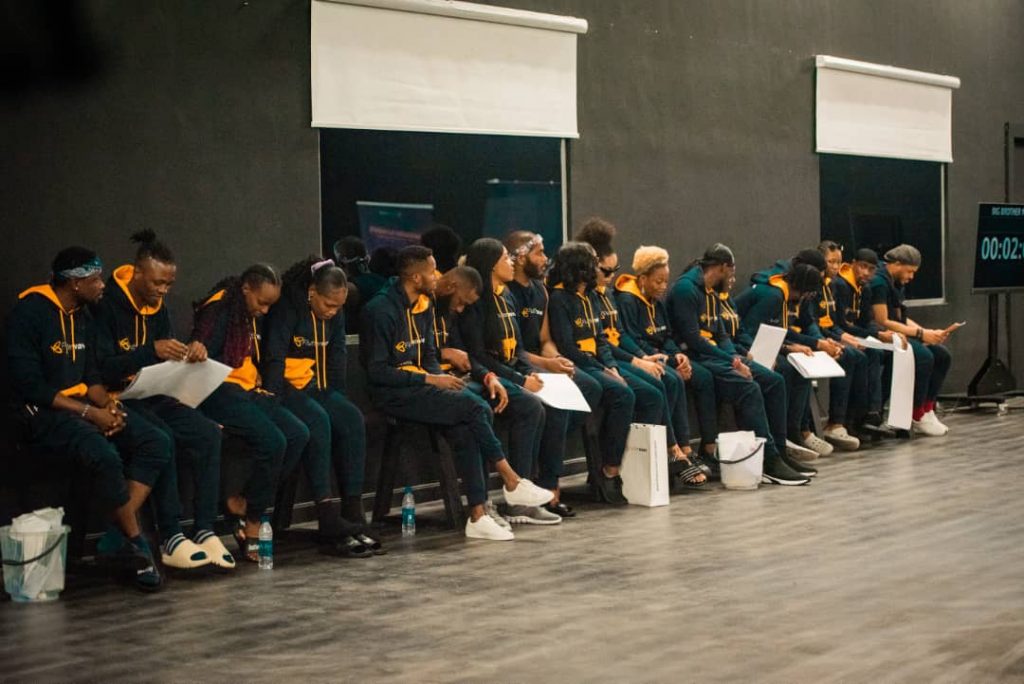 Good thing, the housemates faced and surmounted this challenge. Like every competition, there is always a Winner. Team KEBT Natural came atop the others, including Team Evon, Team Glow Up and Team Be Youthful Stores.

In case you missed the live show, here is a recap. But first, you may want to know who we are, if this is your first time here!

Flutterwave is a payments technology company touted as having the most modern infrastructure for online and offline payments, in the African continent. We have a variety of products that help businesses, small and large, receive payments in 25 currencies across Africa and beyond.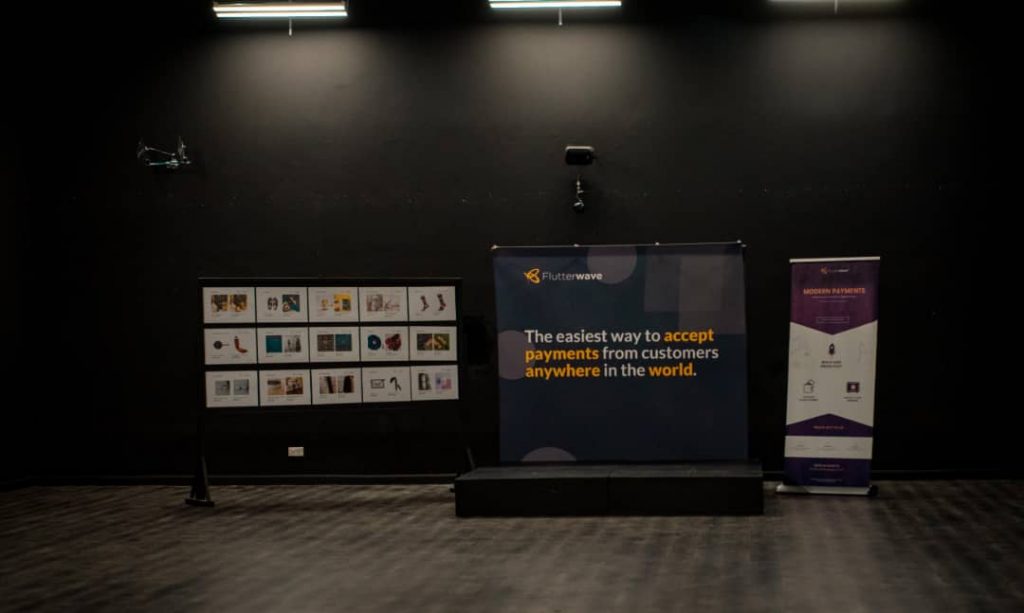 Founded in 2016, Flutterwave has grown to onboard high value clients, including Uber, Microsoft, etc.

During the early days of the coronavirus pandemic and the consequences, Flutterwave created a timely product we call Flutterwave Store, to help small businesses keep the lights on; make seamless sales at a difficult time.

With this product, small businesses don't have to go through the hassles of creating and running websites, haggling over prices and being available for every single customer who wants their product.

Instead they have a convenient online store that can securely accept payments from anywhere in the world, and have Flutterwave's superior dashboard to help manage their business.
Customers on their part, only need to click the business's online store link, select products, and pay. The stores deliver to the doorsteps of their customers all at their convenience.

Exciting isn't it?

The FlutterwavexBBNaija challenge presents an opportunity for Housemates to celebrate the key role of small businesses in Nigeria by creating ads for their curated Flutterwave Stores.

How creative is your favourite housemate? Let's see.
Trikytee made a pitch on behalf of the Be Youthful Store, showing the store's benefits and more. Kaisha, Wathoni and Laycon surprisingly stood by and watched him pitch. Viewers did not feel the enthusiasm and that was likely why they got 20.1% of the votes cast on the Flutterwave Twitter handle.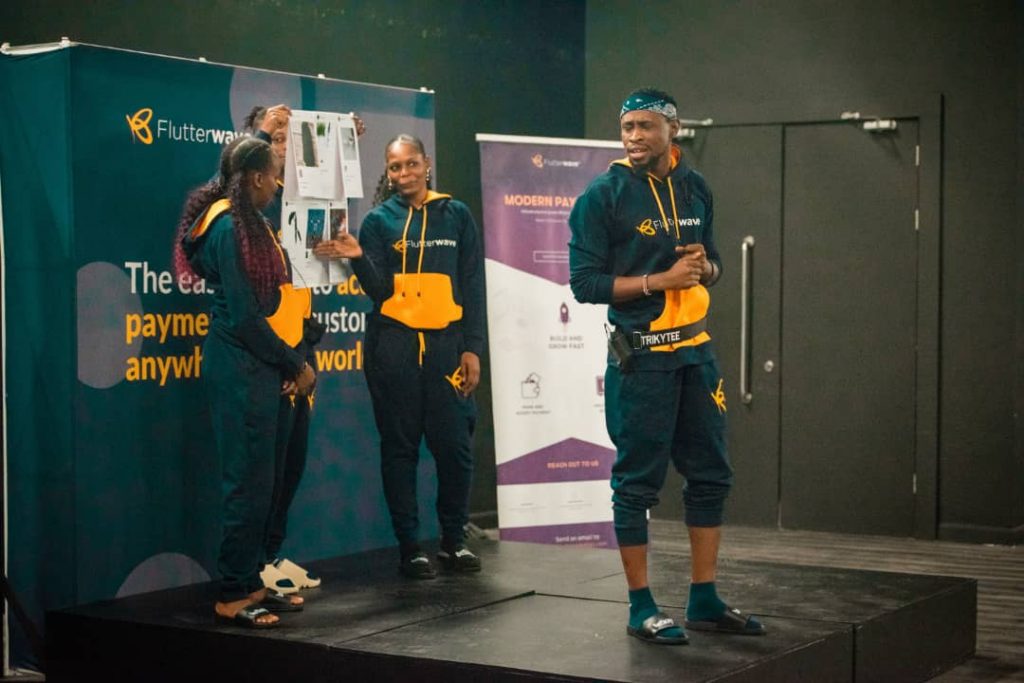 Shop from Be Youthful Store here.
Then came Team Evon with Eric, Cee, Ozo, Neo. This was more collaborative with Ozoemena starting about nature being healthy; a good tagline by the way. Vee continued, used her hair and Neo's skin to show how their favorite Flutterwave Store had served them well.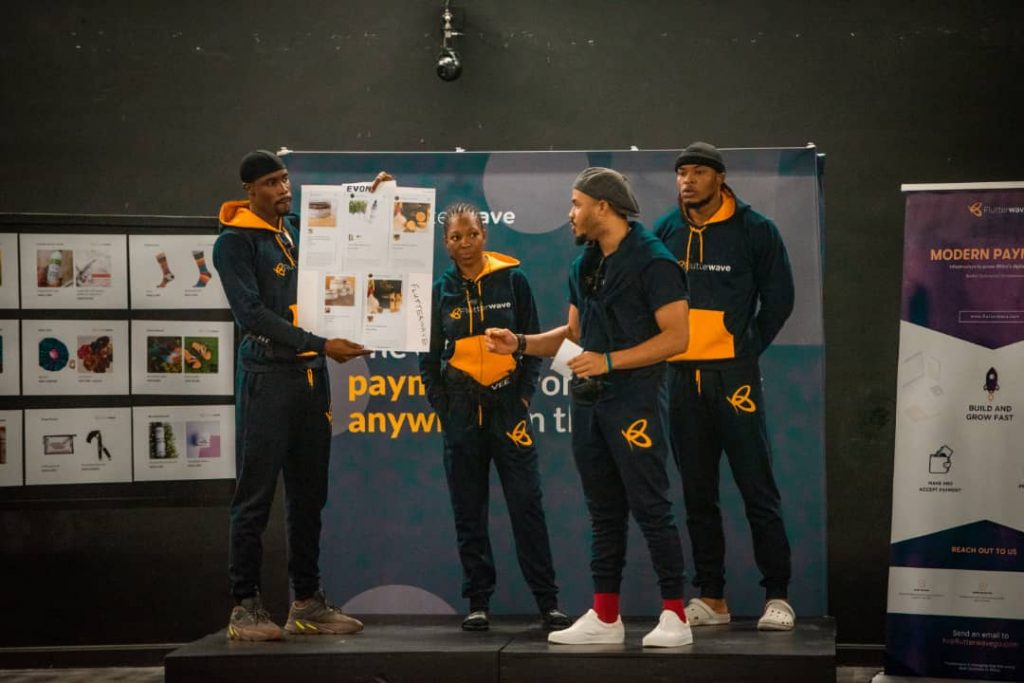 Eric went on to explain how Flutterwave collects payments for African businesses, seamlessly and securely. They got a healthy 9.4% of the votes.
Shop from Team Evon here.

Team Glow Up came with the smokes and silence. Prince pitched their value propositions while other team members supported as silent billboards, enhancing his pitch.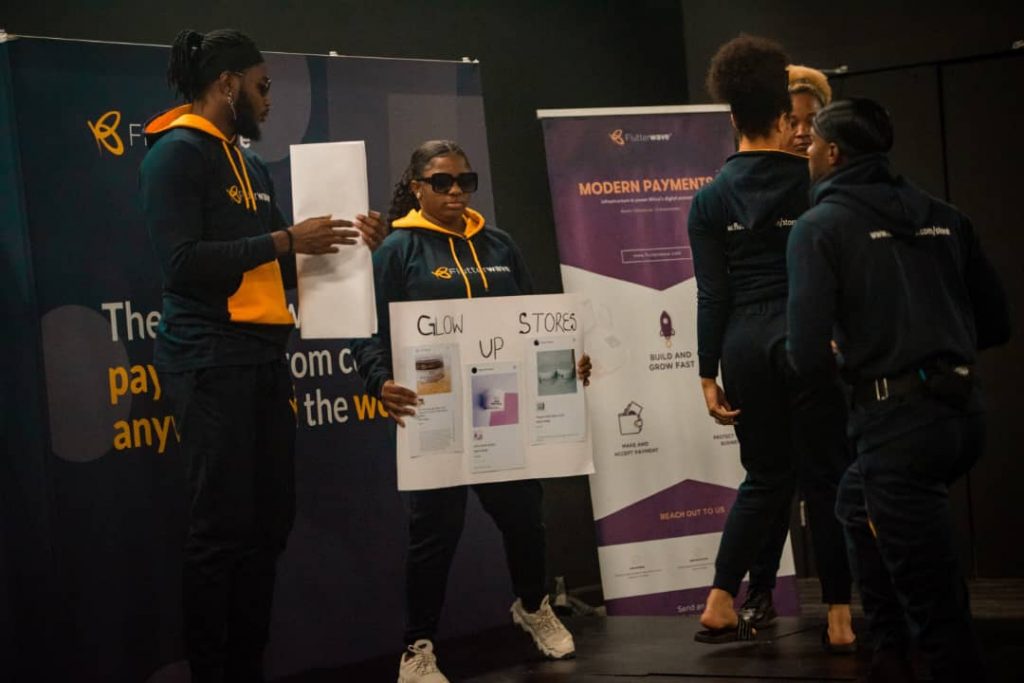 That was creative, but our followers on Twitter barely gave them 11% of the votes. Wonder why!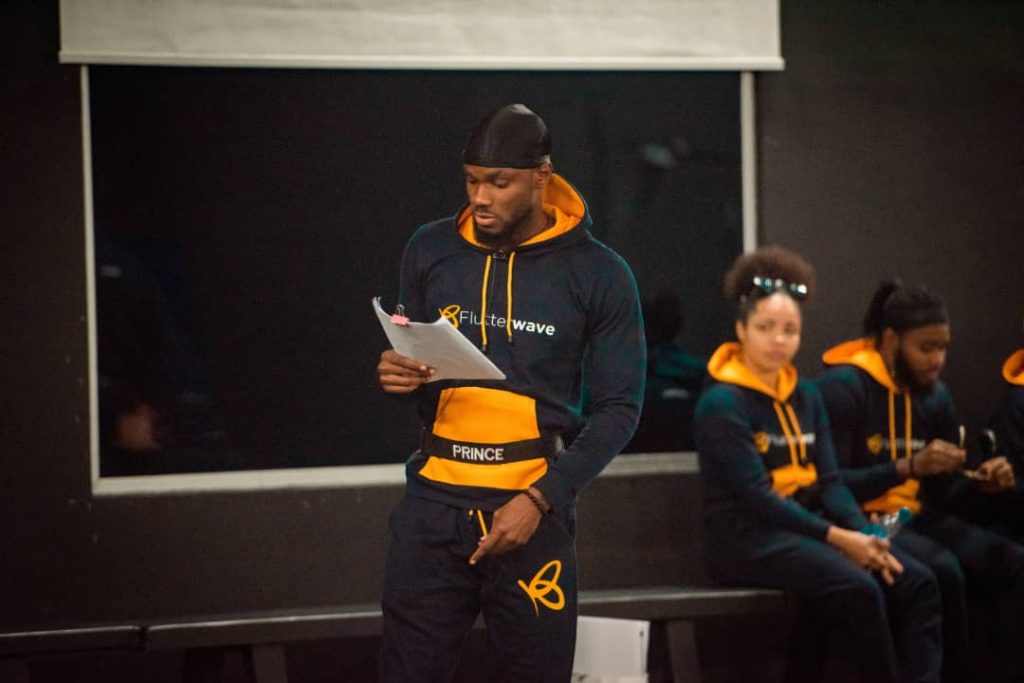 Shop from Team Glow Up here.
A key takeaway was this tagline, "your beauty is our priority."
Every business prioritizes the key pain-point of their clients. For Flutterwave, we prioritize "endless possibilities for all our customers." We handle the most difficult part of doing business, which is payments collection. This affords our customers the freedom to create and grow.

Then came Team KEBT Natural who went full storytelling. With the kind of reception they got, it seems Nigerians (maybe Africans) still love good stories. Ad executives, take note.

Kiddwaya gave a short pitch which ushered in 2 sets of couples; Erica and Tochi on one hand, Tolanibaj and Brighto on the other hand.

Summary; there was plenty of beard-shaming.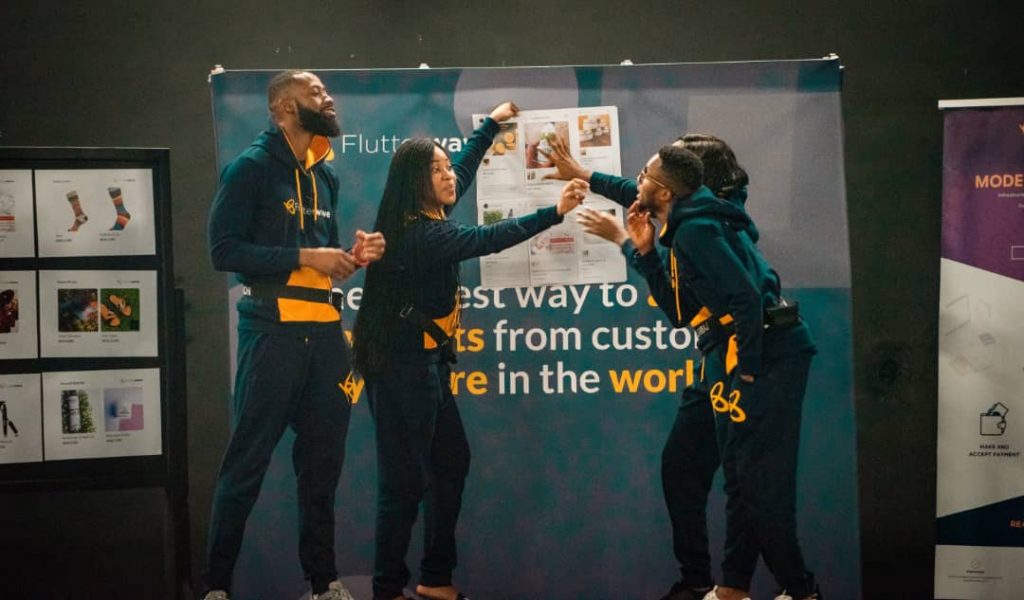 Tolanibaj quickly asked Erica where they got their beard products from, since Tochi's beards seemed extra fresh. She was clearly tired of her man, Brighto, trying to grow some all to no avail.

At this point, Tochi and Tolanibaj referred them to their favourite Flutterwave Store. The advert proceeded into telling viewers about Flutterwave, "their online payment is very secure. What you see is what you get," Erica said.

Brighto and Tolanibaj became fully convinced of the security and value the Flutterwave Store presents. They signed up and shopped for the products. Kiddwaya delivered the products almost instantly on a 'bike' and together, they chanted, "at KEBT Stores, looking good is our business."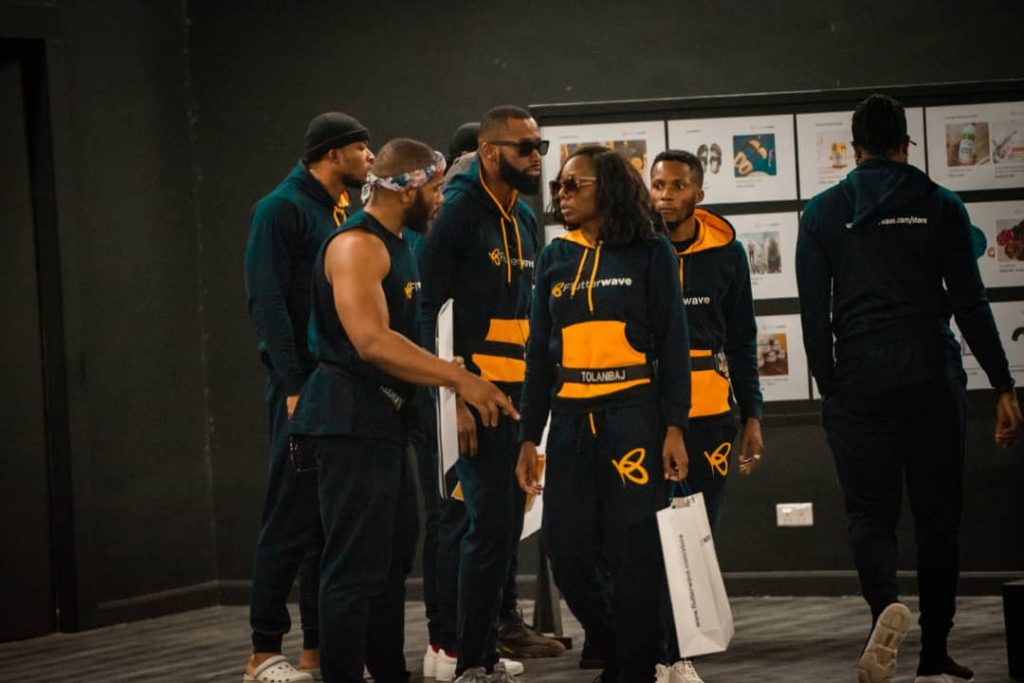 The KEBT Natural Team came out tops with 59.3% of the 17,000 + votes. Magical!!
Shop from KEBT Natural Store here.
We have since given the fans an opportunity to participate in this beautiful experience by shopping from their favourite BBnaija Housemates' store(s) at 20% discount. Not to talk of free delivery anywhere across Nigeria as long as the offer is still available!

They say put your money where your mouth is, but now, you can put your shopping cart where your fave is.

Since the launching of the Flutterwave Store, more than 5,000 businesses across Africa have signed up and are selling, everyday. No bargains. No hassles. Only Sales.

Creating a Flutterwave Store is pretty simple:
Here's how:
Visit www.flutterwave.com/ng/store here.
Click on Setup a store
Fill the form and Sign Up (if you do not have a Flutterwave account)
Add your business name, product photos, description and prices
Take your Flutterwave Store online.
Start selling
It's that Simple! You know what is most interesting? It is totally free.
Find out ways to brand your Flutterwave Store here.