With Father's Day just a couple of days away, we can bet that you're ready to "win Father's Day" this year. The secret to winning and showing appreciation for dad, is gifting very unique items you know he will appreciate. We've selected 20 gifts we think are unique enough to make dad feel good.
A wristwatch from Wristworthy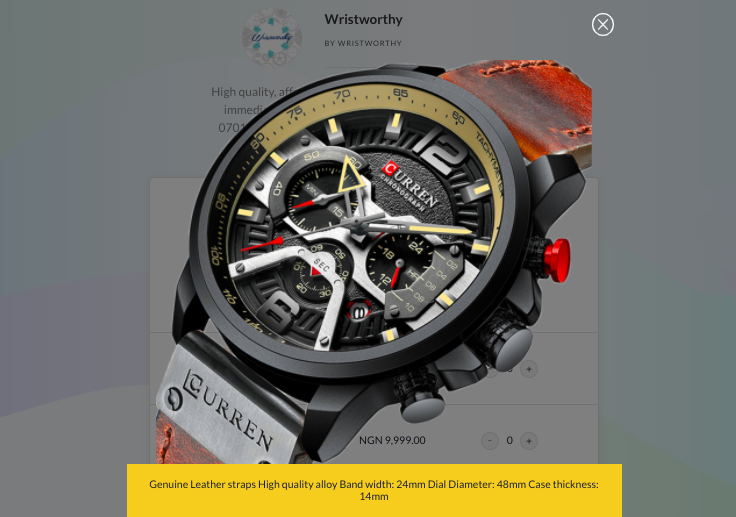 Wristworthy sells a range of beautiful and reasonably priced wristwatches that fits in everyone's budget. You have to order immediately though as a few watches have started selling out in their store. Gift dad a watch here. Nationwide delivery in Nigeria.
Coconut Amala from The Keto Place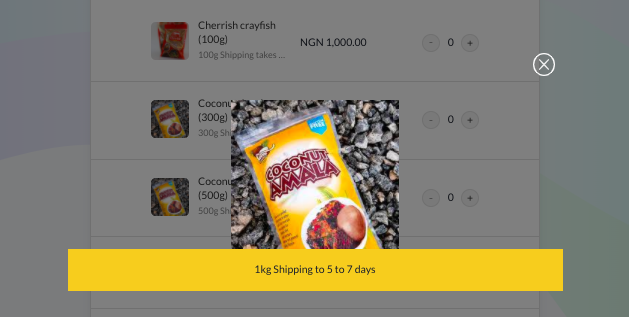 Dad's getting older and although he probably wants to eat less carbs, he still wants to enjoy the meals he's always been used to. The Keto Place's Coconut Amala is a healthier alternative to the traditional Amala meal because it's a low carb and nutritious version of Amala made from coconut flour. It's an unusual but thoughtful gift. Get some for dad here. Nationwide delivery in Nigeria.
Bed Linen from Virtuoso Interiors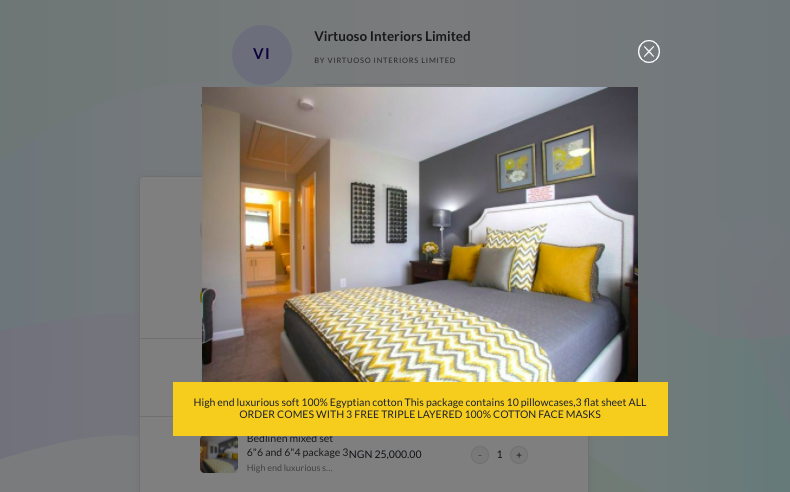 They may not say it but dads just like every one of us love to sleep in really comfy sheets. Pamper dad this Father's Day with Virtuoso Interiors' luxurious, soft, bed linen made from 100% Egyptian cotton. Best part is: all orders are sent with 3 complimentary triple-layered 100% cotton face masks. Start pampering dad here. Delivers to any location in Lagos, Nigeria.
Bespoke Men's Mule from Iwose Footwear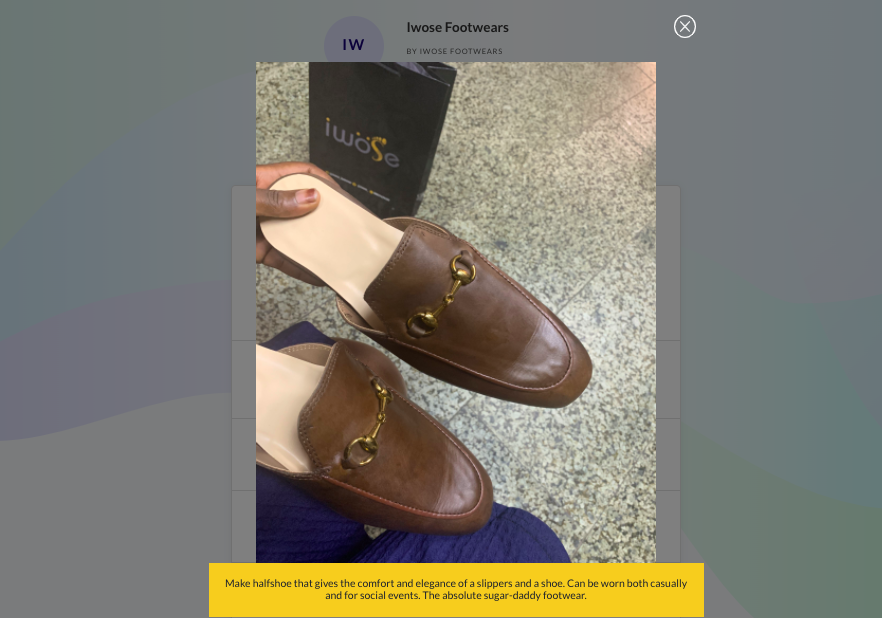 Men's Mules might scream "DAD" to you and that's the whole point. A handmade men's mule perhaps with some personalisation if you ask the good people at Iwose nicely, is such a dad gift so he'd definitely appreciate it. Make dad happy by ordering a pair here. Delivers to any location in Lagos, Nigeria.
Unique Pillows from Anesi Lifestyle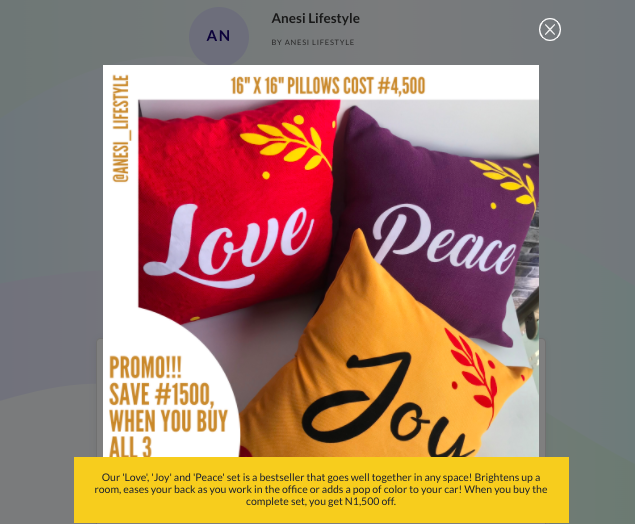 Dad settles down to watch his favourite tv show, then he reaches for his favourite pillows for support or for some comfort. He looks at the inscription that says "Joy" and in that moment there's joy in his heart because you left a piece of you with him. A piece of you that reminds him of you as you are away toiling, making a way for yourself through life. Gift dad a piece of you here. Delivers to any location in Lagos, Nigeria.
Mercedes AMG F1 Team T-shirt from RaceGear NG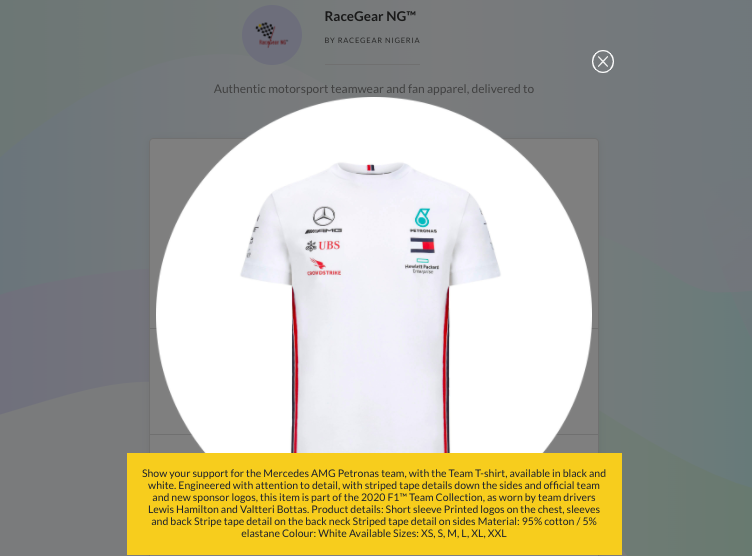 If he's a Lewis Hamilton fan or a Mercedes fan, very few things would match wearing the same t-shirt that Lewis Hamilton, Valtteri Bottas and the rest of the Mercedes team wear. You may not be able to take him to a Grand Prix right now but you can make him feel like he's at one. Get the shirt here. Nationwide delivery in Nigeria.
An Android Tablet from Katha Stores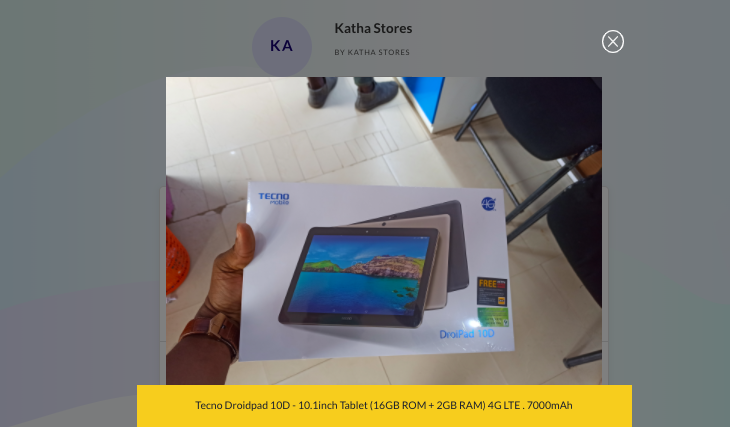 Younger people always find it funny when older people pull out their huge tablets to record videos at events. The thing is, tablets are quite suited to older people for a variety of reasons, including failing eyesight. It's a gift they truly appreciate. Our choice here is an affordable android tablet. Remember to install their favourite apps including news apps, religious apps, and weather apps. If you skip Whatsapp, we understand. Grab a tab here. Nationwide delivery in Nigeria.
"Mmirinzo" novel by The Talent Booth Bookstore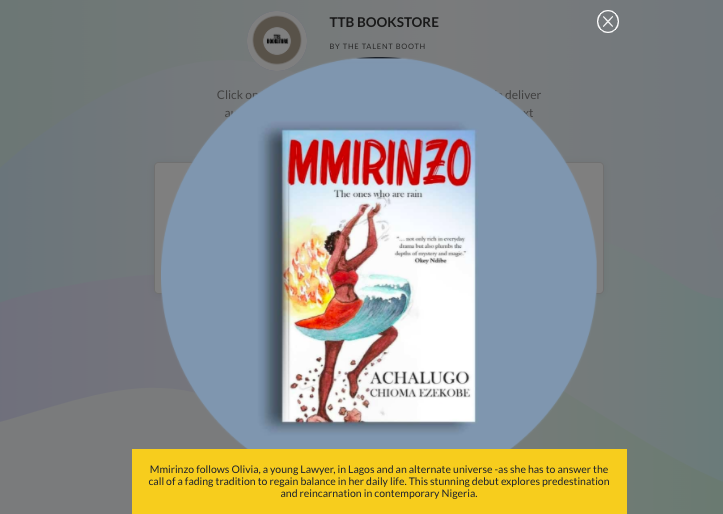 If he loves to read fiction, here's a perfect book for him. Mmirinzo, a book that explores predestination and reincarnation in contemporary Nigeria, follows Olivia, a young Lawyer, in Lagos, Nigeria, and an alternate universe -as she has to answer the call of a fading tradition to regain balance in her daily life. Buy the book here. Nationwide delivery in Nigeria
Gakondo Playing Cards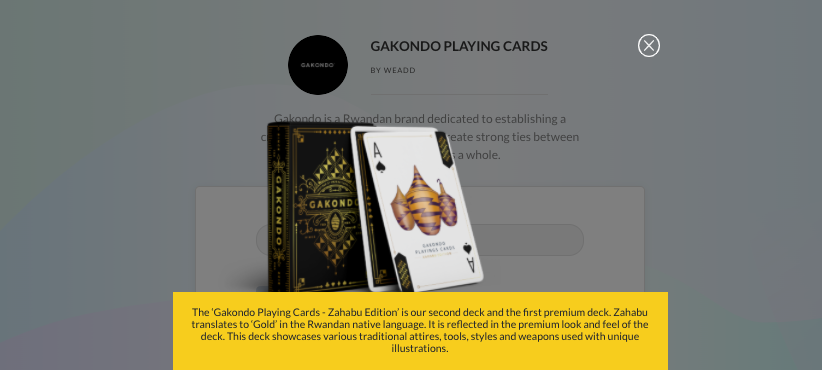 If dad is a fan of playing cards, then you should totally gift him a premium card deck. The 'Gakondo Playing Cards – Zahabu Edition' is the first premium Gakondo deck. Zahabu translates to 'Gold' in the Rwandan native language. It is reflected in the premium look and feel of the deck. This deck showcases various traditional attires, tools, styles and weapons used with unique illustrations. Buy Gakondo Playing Cards here. Delivers to any location in Kigali, Rwanda.
Beard Grooming Kit from Evuryman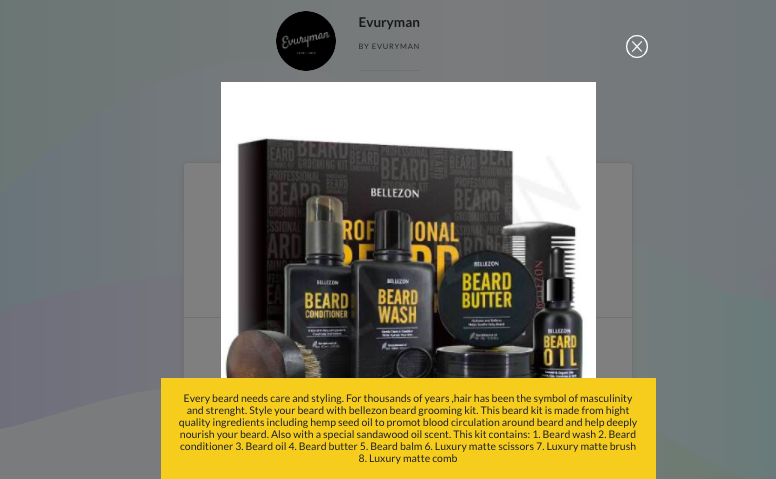 If dad hasn't gone the clean-shaven route, then this is just right. Evuryman's Beard Grooming Kit contains: beard wash, beard oil, beard conditioner, scissors, combs and brushes. Give dad the gift of a well-groomed beard here. Nationwide delivery in Nigeria.
Bee Dapper Box by Simply Beecause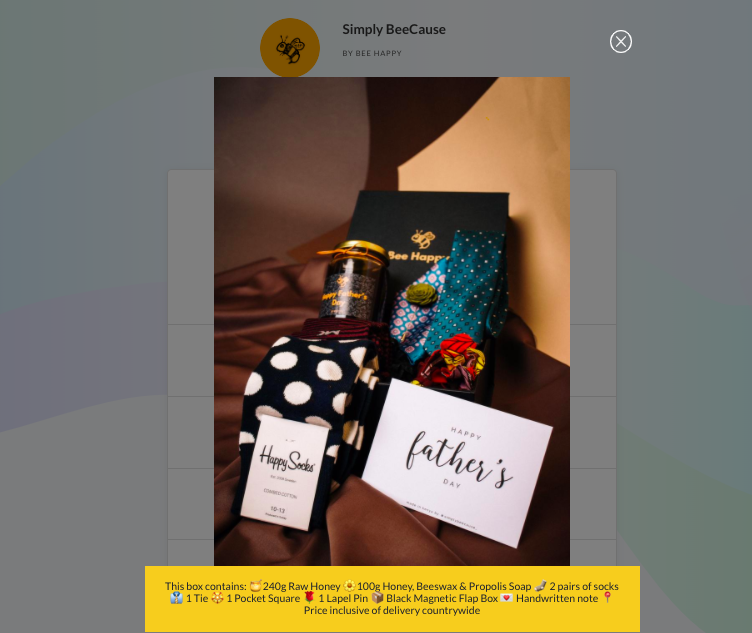 The Bee Dapper Box contains items considered more traditional Father's Day gift items, but it's just as special as other unique gifts thanks to its unique packaging, very appealing items, and personal handwritten note. Click here to gift Dad a Bee Dapper Box. Nationwide delivery in Kenya.
Vintage Alarm Clock by Attah Favours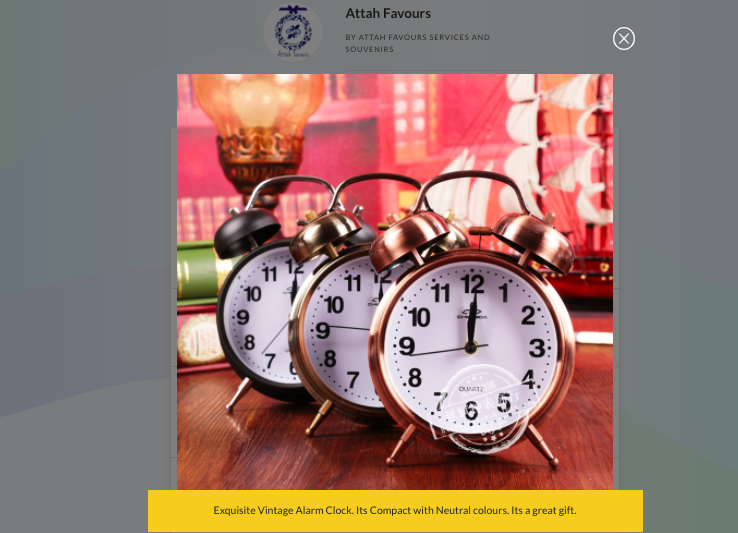 Give Dad the gift of going back in time to when life was much simpler. Let him reminisce about his youth, about "those days." Buy the Vintage Alarm Clock here. Nationwide delivery in Nigeria.
Virtual Yoga Lessons from YogamuseTribe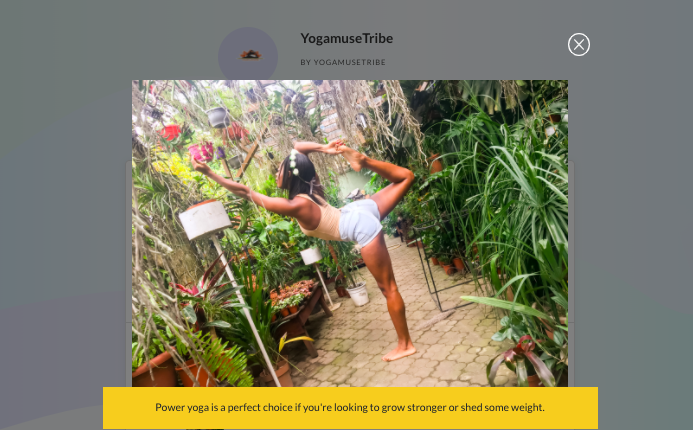 Classes include: Power Yoga, Vinyasa Yoga, and Yin Yoga. Help dad to grow stronger, shed some weight, and explore his mind while deeply stretching his body. Gift dad a Yoga class here.
Barbecue Box by Smoke – BBQ in a Box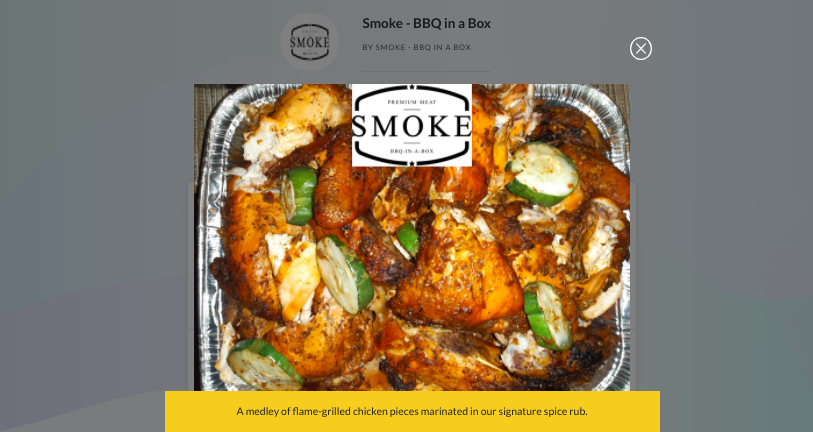 While you may want to pair this delicious meal with another gift, there's no doubt that this will be a hit with dad. Yeah, you can trust us on this one. We only advise that you gift it alongside another item on this list. Buy BBQ-in-a-box here. Delivers to Lagos Island up to Ajah, Apapa, Surulere, Yaba, Gbagada up to Ikeja, Lagos state, Nigeria.
Treadmill by Trissie's Fitness Store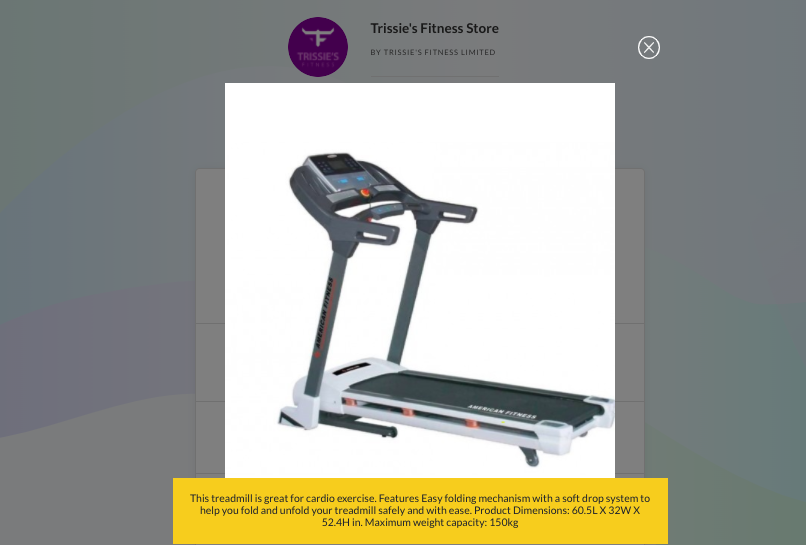 As we continue to practice social distancing and stay home, a treadmill is a great way for dad to reach his daily walking/jogging/running targets. A treadmill is a considerably heavier investment than other items on the list so far but it's okay because we all agree that great dads are worth every penny. Click here to gift dad a treadmill or indeed any other fitness equipment from the 30+ products on Trissie's Fitness Store. Delivers to any location in Lagos, Nigeria.
Solar Emergency Fan by Unfani Solar Energy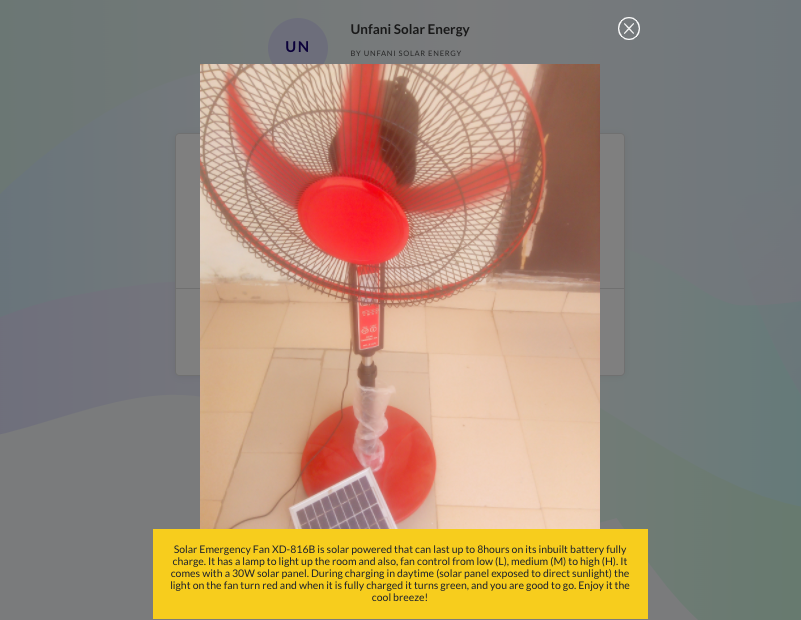 This solar fan can come in really handy in an emergency or for families living in areas with erratic power supply. Dad's definitely going to be grateful for a fan that can get him through the night without any dependency on public power supply. Buy the solar fan here. Nationwide delivery in Nigeria.
Classic slip-on shoes by Proudfeet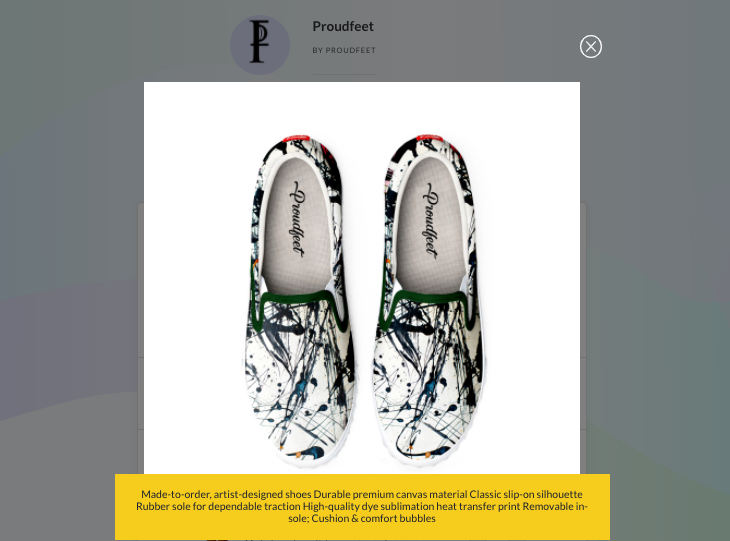 Everyone knows that dad's style is almost always comfort-first. Comfort and style are however not mutually exclusive as Proudfeet shows. With 5 unique designs to choose from, you're sure to be proud of dad's shoes anytime. The shoes are made-to-order so you don't have to worry about sizing. Make dad's feet proud here. Worldwide delivery.
Art print by Joseph Tate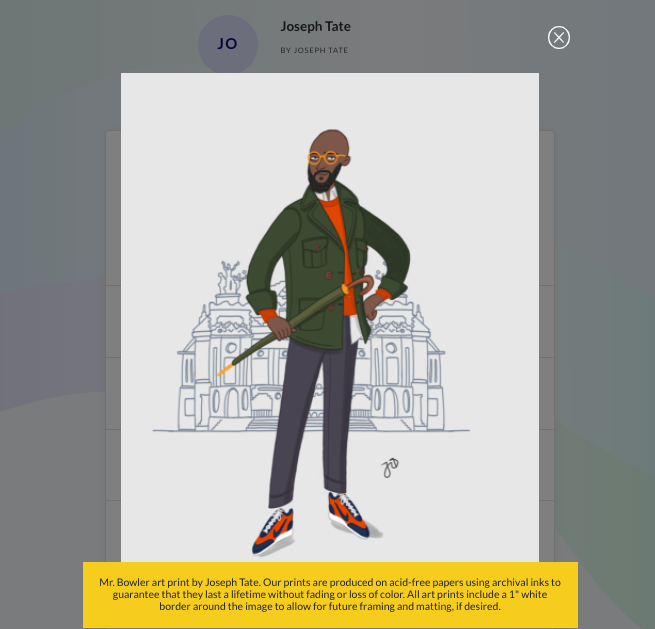 The art-loving dad would definitely appreciate a good art print such as this one from Joseph Tate. This is only one out of fifteen available for purchase on the Joseph Tate store. Gift dad a Joseph Tate art print here. Delivers to any location in Abuja, Nigeria.
Father's Day Mega Hamper from Pop Pretty Gifts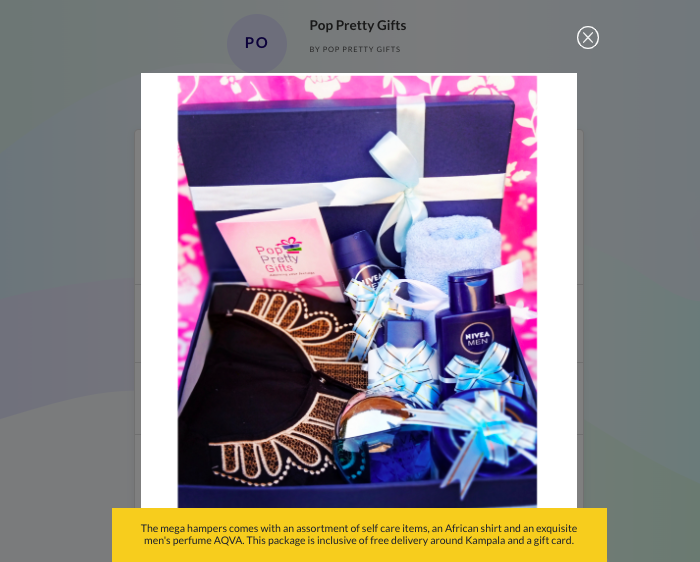 If you're in and around Kampala, this is a great package for you. A nice African shirt for dad along with perfumes and other self-care items really says, "dad, I care." Show dad you care right away here. Delivers to any location in Kampala, Uganda.
Unique Jay-Z art by Midichi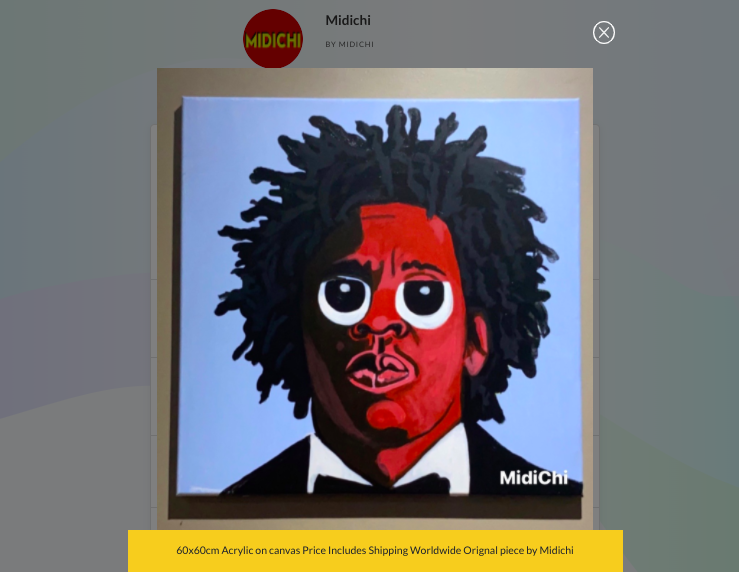 The hip-hop head dad probably has Jay-Z in his top 5 rappers of all time. Here's a chance to gift him an original artwork of Jay-Z that he'll definitely cherish. This artwork ships worldwide so it doesn't matter where he is. Gift dad a piece of Beyonce's husband here. Worldwide delivery.
Don't forget that when you patronize these Flutterwave Stores, you help them #KeepTheLightsOn during this pandemic.