A lot of businesses are adopting the Flutterwave Store to sell in these times, so we thought we'd make a short list of 10 that have caught our eye recently.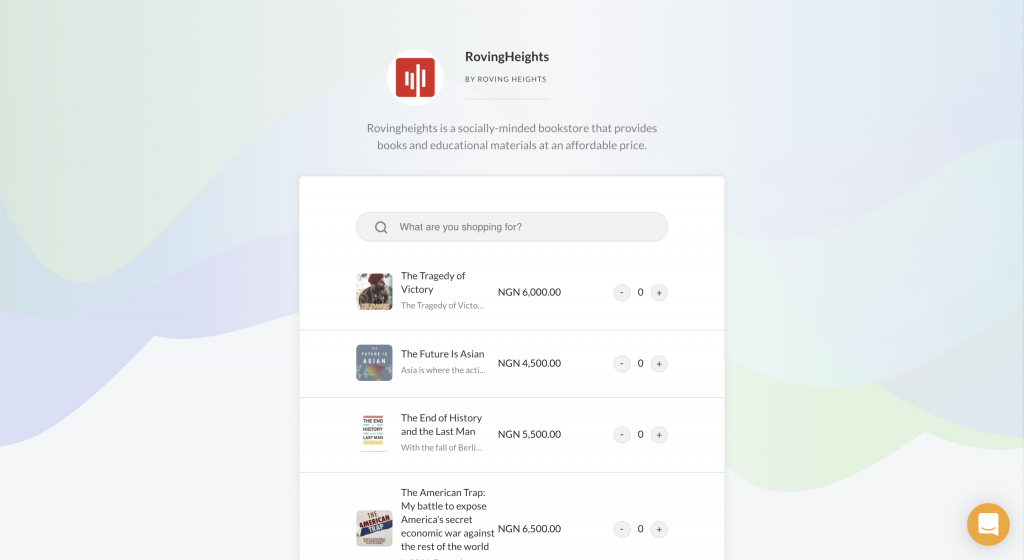 With titles like, The Age of Football, Shoe Dog: A Memoir by the Creator of NIKE, More Myself: A Journey by Alicia Keys, The $100 Startup, and many more, you're very likely to find a good read to fill your free time. Delivery seems to be Abuja, Nigeria only for now so if you want it delivered elsewhere, you might want to check in with RovingHeights first. Click here to find a good read right now.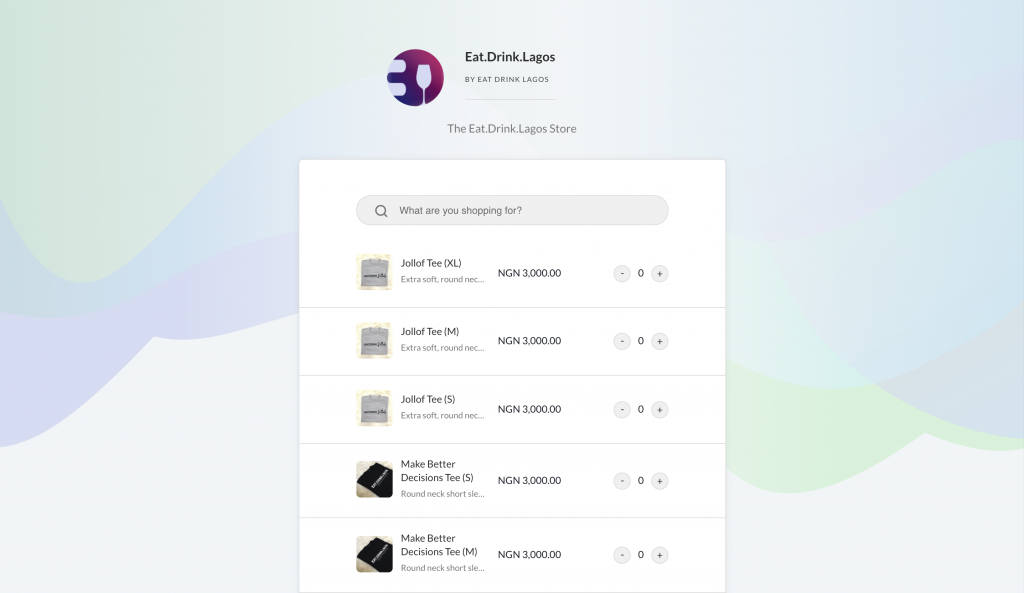 Eat.Drink.Lagos is unarguably one of the most popular food and drink guides in Lagos, Nigeria. Eat.Drink.Lagos has made such a name reviewing restaurants, cafe, and bars in Lagos that a lot of fans long for ways to be a part of the brand. The brand has now created a way for fans to own a piece of it by providing merchandise that include the Jollof Tee in different sizes, the "Make Better Decisions" tee, and Eat.Drink.Lagos tote. Check out the Eat.Drink.Lagos Flutterwave Store here and grab one or two or even three pieces.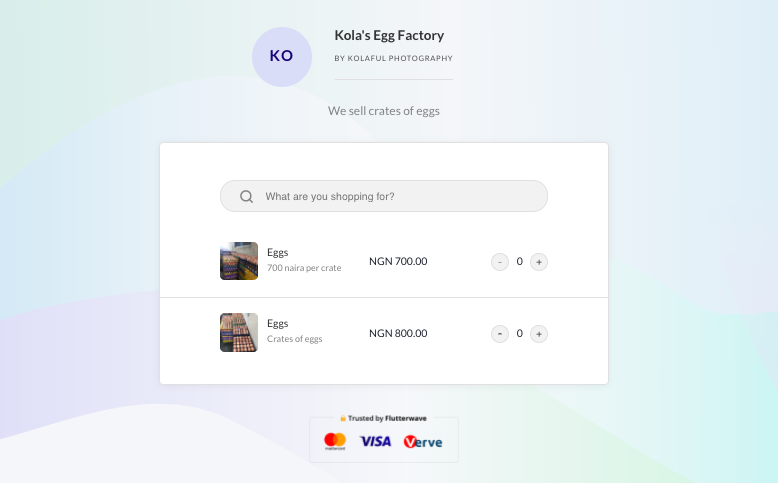 Kola's Egg Factory, a small, family-owned business operating in Lagos, Nigeria, supplies eggs individuals and families across Lagos. Their all-natural, organic eggs cost between 700 and 800 Naira. Click here to buy eggs from Kola's Egg Factory.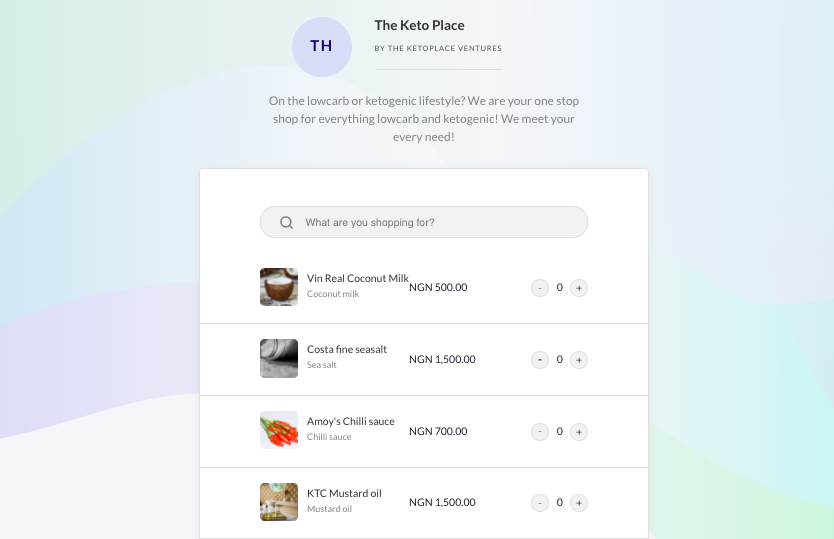 Do you want to change to a low-carb or ketogenic lifestyle? The Keto Place is designed to be your one-stop shop for everything low-carb and ketogenic! Products range from Coconut Flour, Chia seeds to Almond flour. Click here to order from The Keto Place.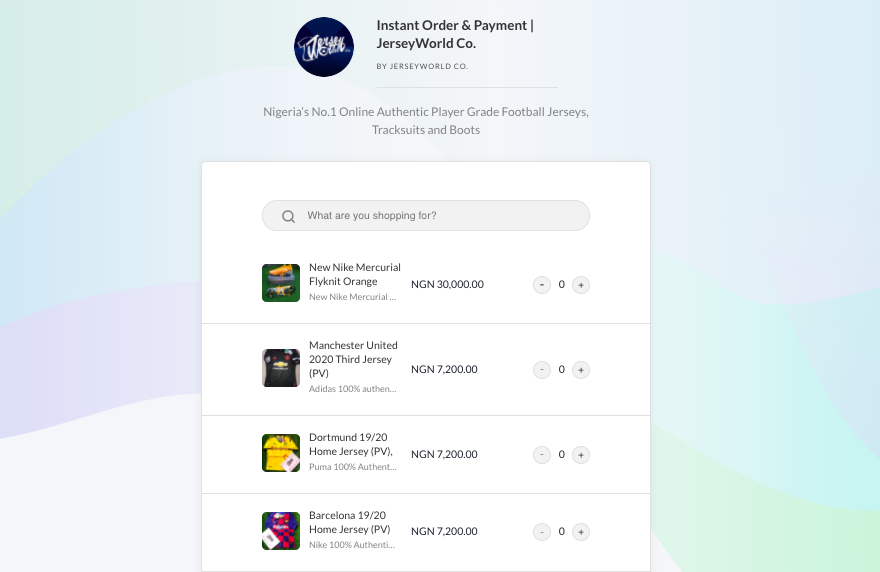 Our favourite football clubs may not be playing right now but our support has not waned. Is there a better way to show our support than to buy jerseys? Click here to buy your favourite team's football jersey.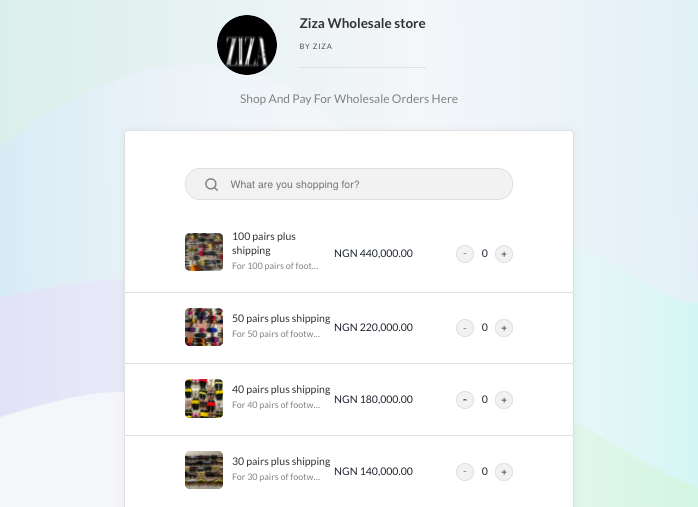 Here's an interesting use of the Flutterwave Store: wholesale store. ZIZA a wholesale shoe seller with Instagram presence here, offers wholesale deals on female shoes of different designs and sizes. Click here to be well on your way to building your shoe retail business.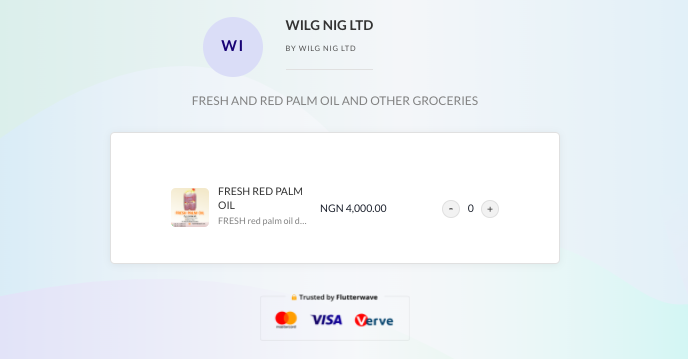 This store offers FRESH red palm oil direct from the mill. They promise palm oil that is not adulterated with no mixtures or additives. Delivery is within Lagos, Nigeria. Click here to order a can at 4000 Naira a pop.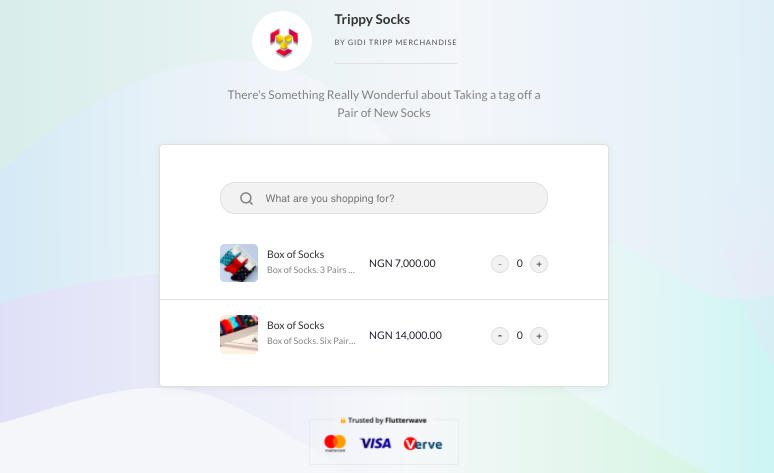 Regardless of what side you're on in the colourful socks argument, you'll agree there's something about bright colours that brings a fresh burst of energy and hope – something we need in times like this. The Trippy Socks store offers delivery within and outside Lagos, Nigeria. Click here to order.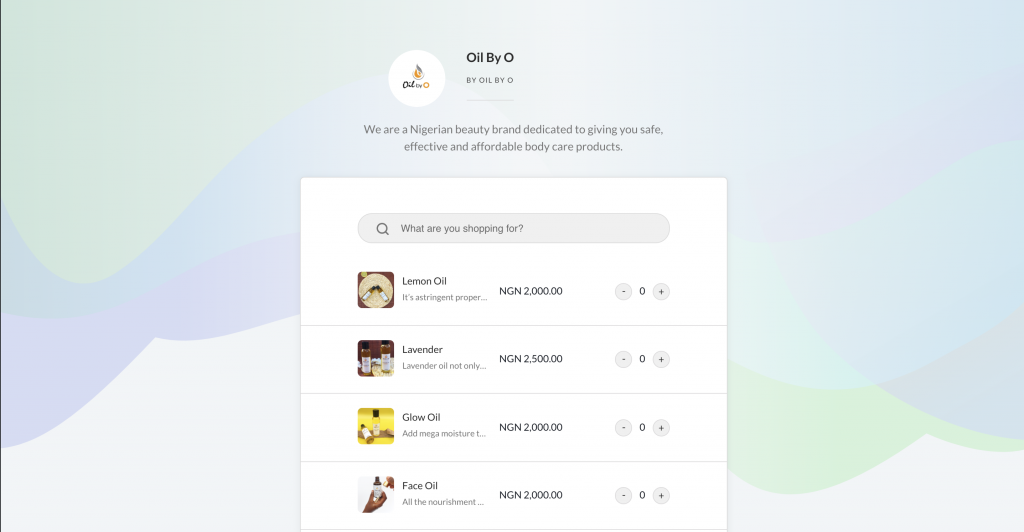 Oil by O is a Nigerian beauty brand that's dedicated to providing safe, effective and affordable body care products made with natural and effective ingredients from Africa. They currently run their Flutterwave store from Benin City, Edo State, Nigeria and deliver to all the 36 states in Nigeria including the FCT and other countries. Products include Coconut Oil, Lavender Oil, Lemon Oil and much more. Click here to buy.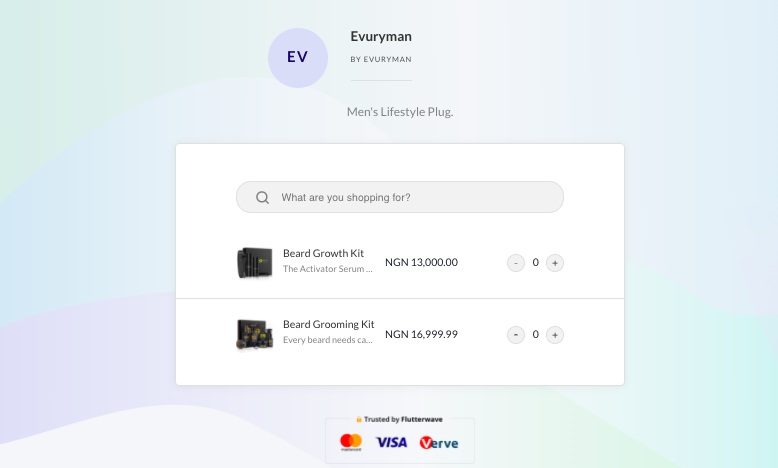 Evury Man is a brand that's making sure that men aren't left behind in the personal care race. Products include, Beard Grooming Kit, Beard Growing Kit and many more. Click here to buy now.