"At Flutterwave, we are more than just a payment processing company; we understand our responsibilities to the planet. Hence, our commitment to this sustainability cause to promote a healthier and greener future for generations to come."
Those were the words of Doyinsade Adeolu, Internal Communications Lead at Flutterwave, when we wrapped up the inaugural Flutterwave Sustainability Week, 2023, in partnership with the Africa Upcycle Community. In case you missed it, let's go through the key highlights together.
Knowledge First, Action Next
As an organization, we know that having a comprehensive understanding of a concept, say payment in Africa, is fundamental to making any impact on it. And that's how we kicked off the Flutterwave Sustainability Week– breaking down sustainability beyond being a buzzword.
We started by raising awareness through an internal sustainability campaign for our employees, an email campaign for our customers, social media, and news outlets for the general public to know how they can contribute to keeping our planet safer for the current and generations to come. In the process, we shared and encouraged eco-friendly practices such as reducing, reusing, and recycling waste.
One Earth, One Future, the Flutterwave ESG Dialogue
In collaboration with Africa Upcycle Community, we hosted the first-ever Flutterwave Environmental, Social, and Governance (ESG) Dialogue, bringing together experienced ESG experts and leading climate and sustainability activities across Nigeria. Through the ESG webinar, experts shared practical, real-world examples and personal stories on how individuals and small businesses, irrespective of their capital size, can embrace sustainability. 
The insights were as simple as encouraging attendees to always avoid indiscriminate waste disposal and as comprehensive as embracing practices that advance the race to net zero.  In all, the Flutterwave ESG dialogue successfully emphasized that sustainability is not a distant goal but a practical path for a brighter future if we all decide to take action. 
3R Guidelines for Tech Bros & Sis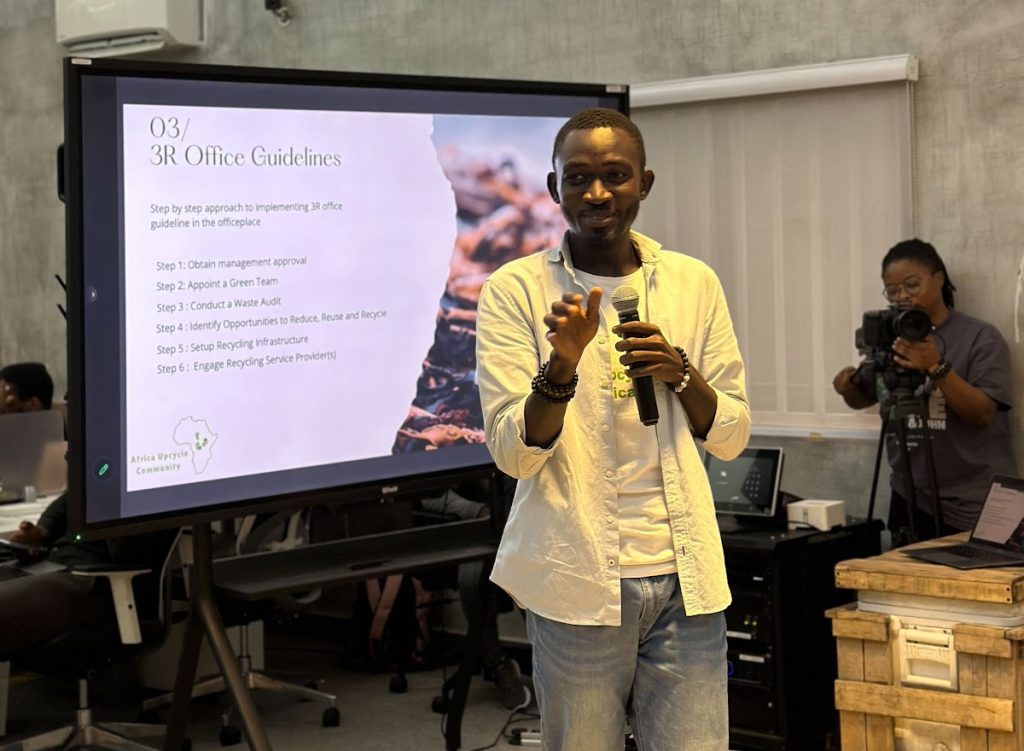 If you know Flutterwave or our leadership, then you definitely know that our people are very important to us. This is why a Flutterwave Sustainability Week would be incomplete without a day dedicated to empowering our employees on how to live sustainably both at home and in the office. The Africa Upcycle Community Team visited our Lagos Office to ensure Wavers (Flutterwave Employees) were well-versed in the sustainability principles of "Reduce, Reuse, Recycle."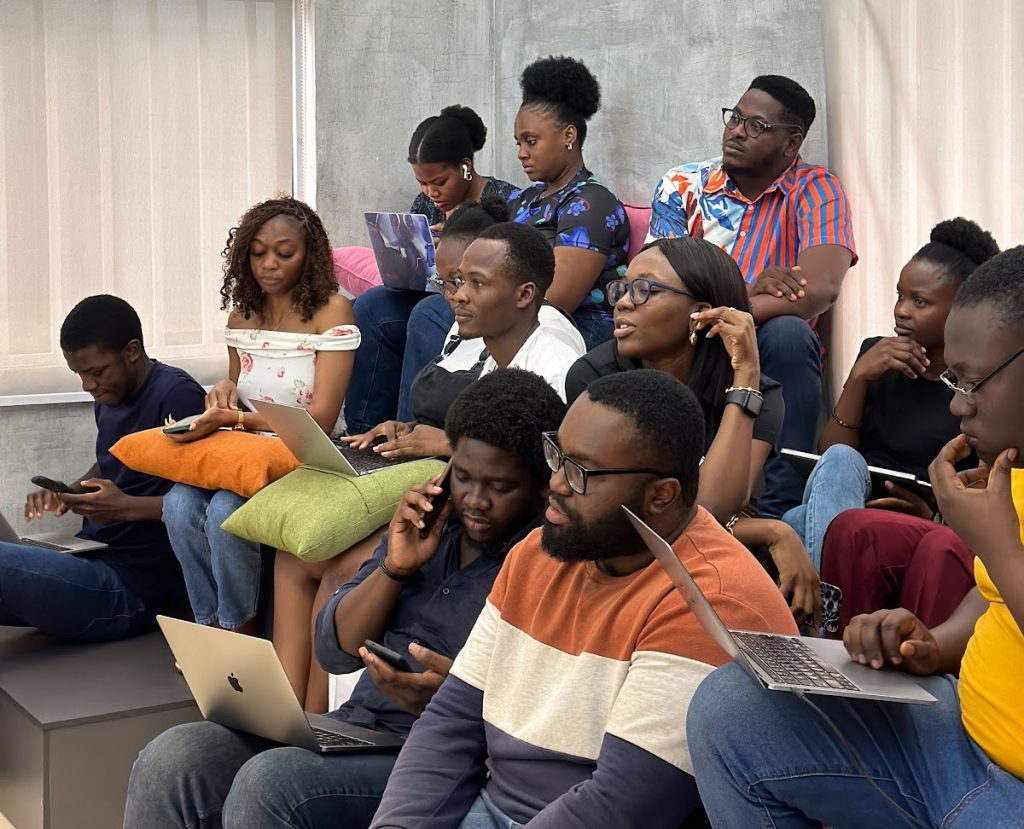 Change starts at home, I mean the office. (You get the idea?) and by training our Team on the 3R, we empowered them to be sustainability champions in their personal lives. From reducing single-use plastic to car-pooling and avoiding e-waste such as meme screenshots or videos saved since 2020, our "Tech Bros & Sis" were equipped with the knowledge to make a difference both at work and in their daily routines.
One Wave; Fifty Trees.
We wrapped up the Flutterwave Sustainability Week in partnership with Africa Upcycle Community with a simple yet impactful activity: planting 50 trees at two schools across Lagos State. We visited Maidan Primary School, Mile 12, and Expressway Primary School 1 and 2, Ikosi-Ketu.
For a majority of the volunteers, pupils, teachers, and Wavers involved, the tree planting wasn't just an environmental act or first-time experience; it was an investment in our shared future. We appreciate everyone's defiance of the scorching sun and commitment to walking the talk by planting trees and contributing to making our planet cleaner for all.
The smiles on everyone's faces and the beautiful saplings we left behind were all reminders that every action counts in the journey toward a sustainable world. In a nutshell, the Flutterwave Sustainability Week was a week filled with enlightenment, action, and collaboration. It reminded us that we all, as individuals and organizations, have a role in shaping and building a sustainable future for all because we do not have a plan b.