We get it—sending money is more than just taps on your phone. It's about supporting a family member, sharing moments with friends, or even making a dream come true. We understand the emotions and the stakes involved. That's why we believe getting help and support should be just as meaningful not just a "side thing" you must deal with.
Have you checked out our Enhanced Customer Support feature yet? If you haven't, you're in for a treat—it's designed with the same care and thoughtfulness that you put into every money transfer.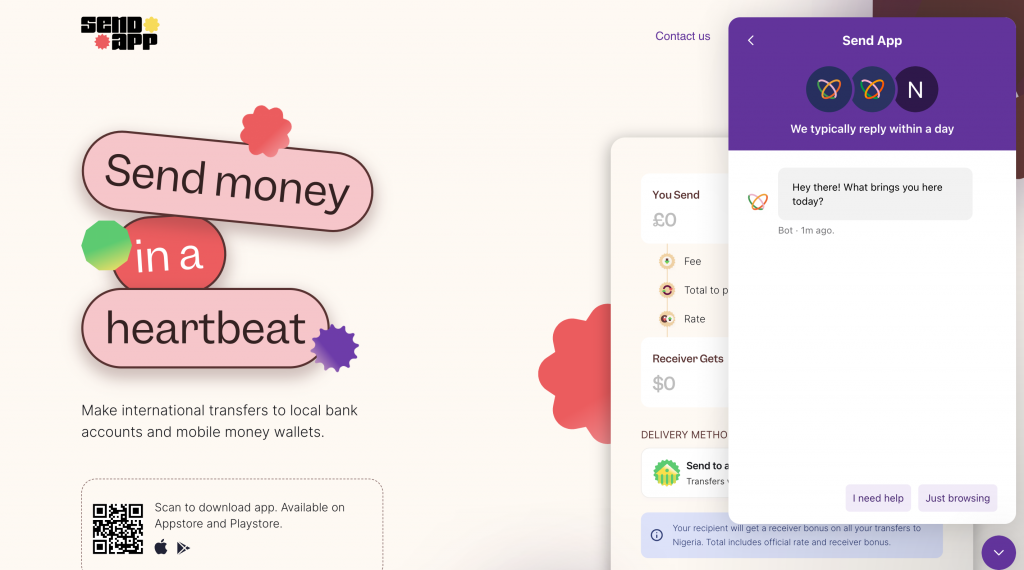 Stress-Free Help!
We've all been there—filling out lengthy forms or tapping our fingers while waiting for a support agent can be frustrating, especially when you're in a hurry. That's why we wanted to do things differently. With the Enhanced Customer Support, we want to make things as smooth and effortless for you as possible. A few taps can guide you to the answers you need, so you can get back to what matters most. How's that for simplifying things?
Need a Human? Say Less
Sometimes, you just need to talk to a real person. We get it! If our automated support can't sort it out, your issue zooms right over to our support team so you can talk to a real person. They'll have all the info they need to help you, making sure you don't waste time repeating yourself.
DIY Your Way to Solutions
Who doesn't love a little self-help? With immediate responses and easy-to-understand guidance, you can find what you're looking for in no time. It's like having a pocket guide to all things Send App!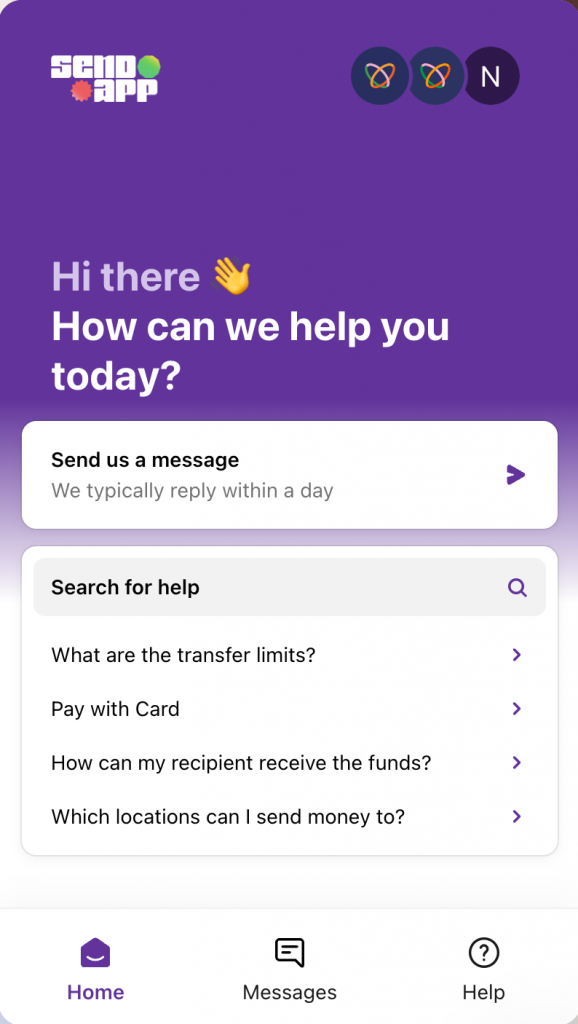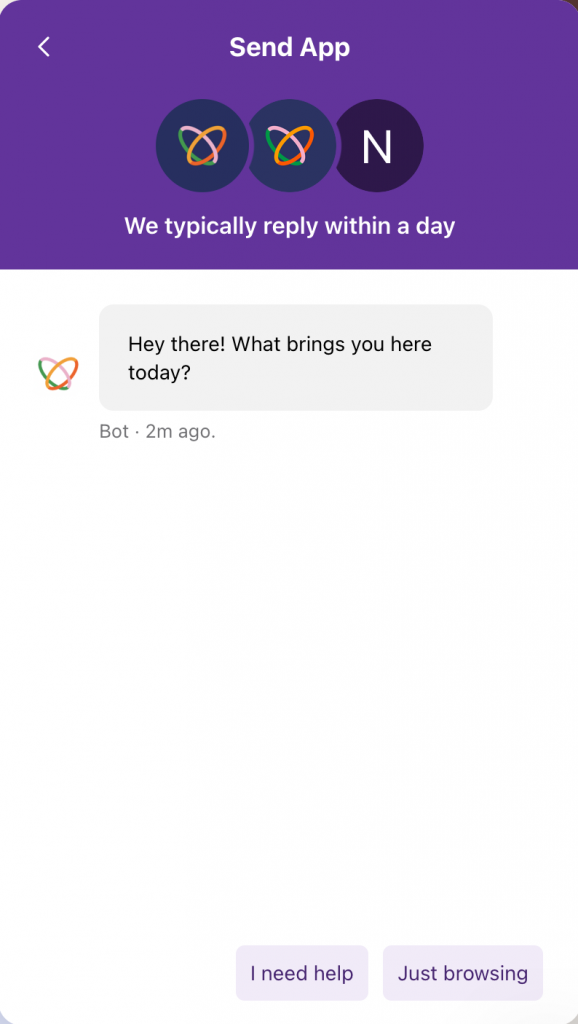 Stay Connected, Near or Far
At Send App, we're all about connecting you regardless of where you find yourself. Whether you're sending a little pocket money or helping out with significant expenses, we're here to make it easy for you to stay close to those who matter most, no matter the miles between you.
Make your Send App experience even better. Visit the iOS App Store or Google Play Store to download Send App and experience our Enhanced Customer Support feature today. Get ready to get your answers faster and easier with Send App!