At the heart of it all, sending money is about more than just transactions; it's a deeply personal act. Whether it's for bills, school fees, family upkeep, or building projects, each transaction represents a connection, a tribute to home, a reminder of the ties that bind us. This realisation shaped the foundations of $end, and today, it fuels our transformation into something even more attuned to your needs: Send App by Flutterwave.
For many, sending money is a way to recreate the feeling of being home, even when miles away. By sending money back home, we can feel connected to the people we care about and the community we feel departed from. It is a way to keep a sense of home and normalcy in our lives, even in the face of change. It is a way to bridge the distance and strengthen the ties that bind. It is an act of nostalgia and a reminder of the power of home. This is why we built a product to provide a fast, transparent and secure way to bridge the distance and strengthen the bonds with home.

We're thrilled to announce that $end is now Send App, a change that comes with a fresh look, improved functionality, and a stronger commitment to bridging distances and strengthening bonds.
In our journey to Send App, we aimed to reflect the core of what sending money home means to each of you. The new name signifies more than just a product; it represents a mission, a promise, and an invitation to put your money where your heart is. We built Send App to help you cross borders in a heartbeat, preserving those precious connections no matter where in the world you might be.
Our transformation into Send App wasn't just about a new name. It was about embodying a more meaningful mission – enabling you to make a positive difference in someone's life with a simple, efficient money transfer. Send App promises ease, security, transparency, and minimal fees, delivering on the belief that sending money isn't just a transaction; it's an expression of love and support.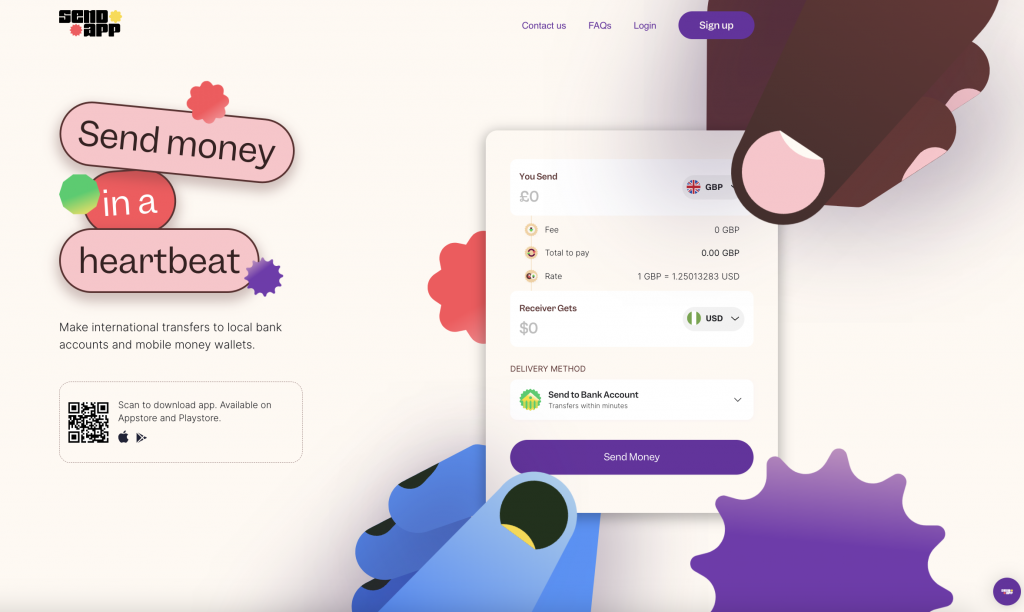 When we embarked on our journey with $end, we sought to provide a convenient, secure, and cost-effective way to send money. Today, as Send App, we're enabling you to make positive changes in the lives of your loved ones. This change and our commitment to successful, transparent, and secure transactions embody our core values.
New corridors 🎉🌍
We're also expanding our reach! Send App now includes Canada, Egypt and Sénégal in its network. We understand the need for a secure and reliable money transfer service in these regions and are committed to meeting that demand.
New features ✨
With the transformation into Send App, we're introducing new features that make the experience more user-friendly and efficient. This includes our live support feature and real-time foreign exchange (FX) rates updates.
Live support 🤖
We are proud to introduce our live support feature.
With this feature, you have at your disposal, a system ready to answer all questions and address any uncertainties you may have. Our commitment is to ensure a seamless experience every time you use Send App.
Real-time FX Rates Update 💱
Another exciting update is the implementation of real-time foreign exchange (FX) rates. With this feature, you can stay updated with the most accurate and current FX rates, ensuring transparency and helping you make informed decisions about your money transfers.
Through every change and advancement, we stay committed to our mission. No matter the distance, Send App ensures your transaction succeeds and your money reaches the people you care about.
Experience the new Send App today. Download the mobile app on the Apple Store or Google Play Store and put your money where your heart is.
Welcome to the new chapter of our journey together. Welcome to Send App!