For this episode of the HIGH (How I Got Here) series, we have Harvey Bahia, our Retail Growth Marketer. In this article, we'll be sharing Harvey's super interesting career journey which spans about 14 years. We also got a glimpse into his interests beyond work.
What's the most interesting thing about you?
I'm not sure about it being the most interesting thing but when I was younger, I used to play Sunday League Football for my local hometown. However, you wouldn't think that now if you saw me play! I put it down to not being able to play as much as I used to; it used to be my favourite hobby.
Interesting, so how did you get into this career path?
I studied Marketing at university and I joined Chemist Direct (CD) shortly after graduating which was an early startup. During my 6 years as Head of Marketing, I helped the business become one of the largest pure-play online pharmacies in the UK, before exiting with the co-founder.
Whilst at Chemist Direct I was part of the Senior Management Team, reporting to the CEO, Stuaet Rowe (former MD of Play.com) and managing a team in the UK. I also managed external agencies across different channels
I have gained experience across the whole digital mix including PPC, SEO, Affiliate Marketing, and CRM/Email Marketing. I successfully increased CD Affiliate channel revenue by 150%, hitting over £100k p/m within 1 year.
For CD, myself and the CRM team managed an active customer database of 1.5m+ customers and increased existing customer revenue by 20% through implementing data segmentation, targeted communications, automated email workflows and a range of retention/reactivation strategies – focused on the Recency, Frequency, Monetary (RFM) model and increasing customer Life-Time Value (LTV). I was also part of the team that supported CD with its international expansion, particularly with a strong focus on China.
Having gained experience in China-Cross Border E-Commerce (CBEC), I was approached by Avenue51 to oversee Digital Marketing and support the brand teams in the UK/China to implement China Cross Border (CBEC) Marketing Strategies, working with brands such as Waitrose, Danone, Nestle and Grenade. As part of my role at Avenue51, I was heavily involved in working with the Chinese diaspora in the UK and local Chinese communities who were integral to supporting CBEC strategies for brands.
I was also the Director and over-seeing the Digital Marketing for Zatchels (a subsidiary e-commerce business of Avenue51) and successfully turned it into a profitable business, through website optimisation by launching a new site on Shopify which increased the conversion rate by 30%, increased retail prices and introduced new digital channels including Affiliate Marketing across international markets to increase brand awareness. Within 6 months, I also drastically turned around the Zatchels TrustPilot score from, 2.8 to 4.8, by working directly with TrustPilot account managers and internal teams to improve performance.
I have also held a number of consulting positions in between roles, including work for Outlandish Digital, the UK's first certified TikTok Store Partner. In Q4 2021, TikTok launched TikTok Shopping in the UK, the first market outside of China and supported them with Business Development and introducing European brands to the new TikTok Shopping channel. I also advised Titan, a Leading Retail Store in Panama with the launch of their e-commerce platform providing guidance & input on e-commerce and retail strategies.
I joined Flutterwave a few months ago as Growth Marketer for Retail and I'm very excited for what the future holds.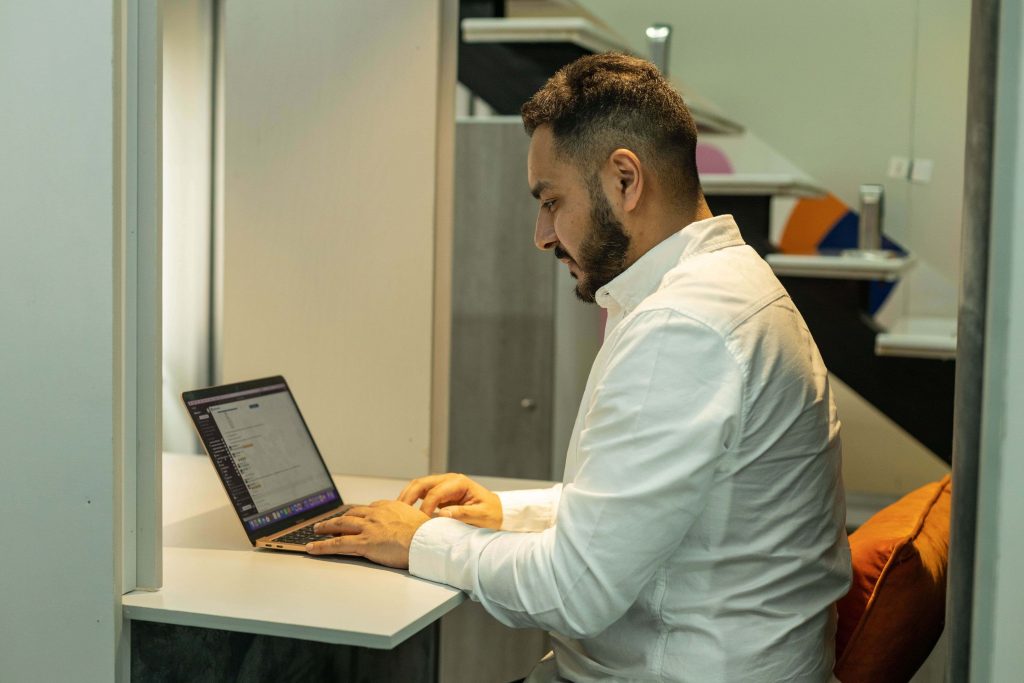 Bruh…..That's quite a journey. What's your Flutterwave story and how long have you been here?
I've been here for five months (at the time of writing this) and it has flown by so quickly. I was fortunate enough to spend my first week at the Flutterwave retreat in Ghana, so I feel like I joined at the best time. At the retreat, I got to meet GB (our CEO) and the whole Flutterwave team. I think that helped me connect with the brand on a whole new level. It was a lot of fun just being there and from there I went on to the Nigerian office to meet more of the team. Two weeks later I returned to Ghana with the $end team to kick off the launch of the $end app. Since then I have been back in the U.K. working with James (our Retail Commercial Growth Lead) and the commercial/product/marketing teams on multiple retail products including $end, Barter, Disha, Afritickets and Flutterwave For Business.
Great! Can you explain your role to a five-year-old?
So, I help Flutterwave get new customers, keep these customers, and make lots of money.
That's fantastic!
What does a work day look like for you?
I'm an early starter. I try to wake up between 5-5:30 am most days. My brain is the most active in the morning. So, I generally start work by 6 am. However, I still require a caffeine boost so I firstly make a coffee to start my day. I have a baseline diary that's synced to my calendar of things that I need to do regularly and I check this daily. The first thing I do in the morning is I always check Slack first because anything urgent and important would probably be on Slack. Then, I check emails, to see what needs to be done. I always check the key stats from the products I'm working on; from traffic to transactions to revenue from the previous day, just to ensure nothing crazy is happening and to spot any trends.
However, every day is different because we're working on five different products and there are multiple initiatives within each one so it very much depends on what's going on for that day. What I try to do is structure myself as best as possible with all the different products that we have. It varies day by day.
Thank you very much. So, what's your proudest moment as a Flutterwave Employee?
In my first couple of weeks, at the Nigerian office, James and I were talking to GB and the team and we quickly discovered that $end and the remittance market could be very valuable for us. We returned back to Ghana again as part of the team that kicked off the $end project. The work that's gone into the $end project is one that I've been proud of so far. But also, simply being a part of such a huge, reputable company in itself is something I am proud of.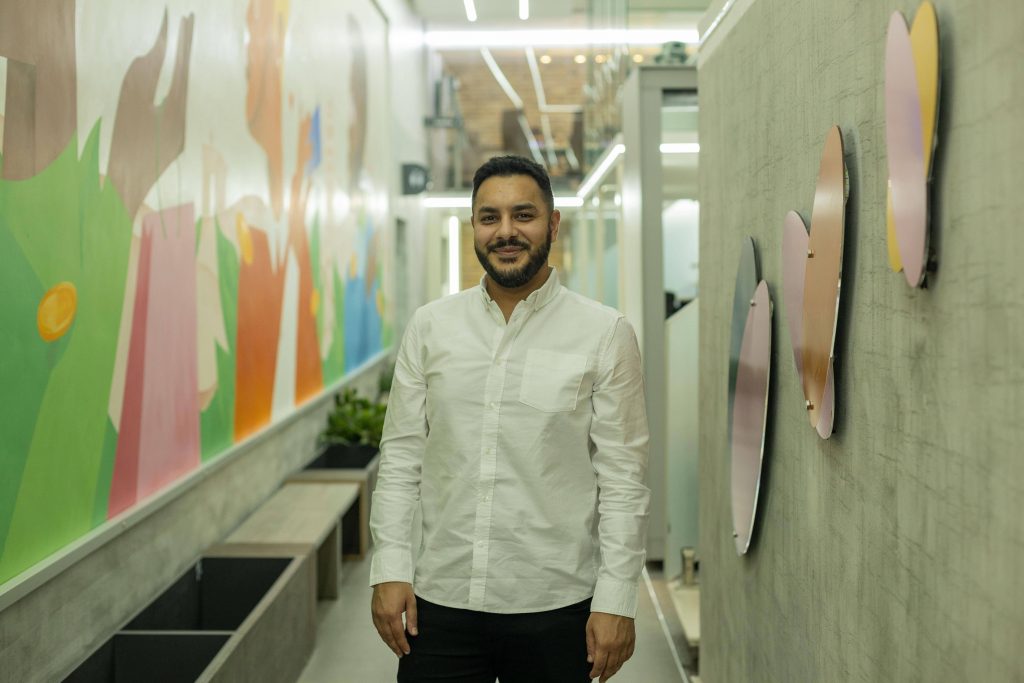 What tools make your work seamless and more efficient?
I talked about a baseline diary that I have synced to my Google calendar. It helps to organise and set things that need to be done on a daily, weekly basis. Other tools that I use a lot are Google Analytics/powerBI to determine performance and Google Drive, which is great to organise documents and files. Being organised and decluttering is like breathing air to me: it's essential.
How has working with Flutterwave made you a better employee?
Flutterwave has given me the opportunity to work in fintech which is a massively growing and innovative industry: within this space we've got a multitude of products which all have huge opportunities and that is super exciting to me. Working on these exciting projects alongside such talented and skilled teammates helps maintain and grow my energy and enthusiasm which in turn helps me grow as a person too.
Great. What advice would you give your 16-year-old self?
I think it's probably to travel as much as you can in your early days before the commitments set in which makes it harder in life. Work, travel or live abroad. I think that exposure gives you a lot of experience and makes you a bit more rounded and you learn a lot more.
Great advice. What do you do for fun outside work?
Well, I try to spend as much time as I can with my family and friends. Work for the last few months has been really busy and I spend most of my time at work. In my spare time, I spend quality time with my daughter and family. My daughter is so much fun, she makes me laugh so much and does the funniest things. She keeps me young and seeing her is always the highlight of my day.
So lovely… Where can people connect with you? If you want them to?
They can reach out to me via Linkedin.
This is how Harvey got here and yes, I'm sure you can see he's had quite an interesting career journey so far and we're glad he shared it with us.