Netflix recently released a new documentary about a man who filmmakers claim posing as a rich diamond mogul scammed a number of female victims for an estimated amount of $10 million after matching with them online through a dating and geosocial app. Many people found it difficult to even believe the story was real and others were just shocked, hence this documentary has been a topic of discussion on social media for the past few days.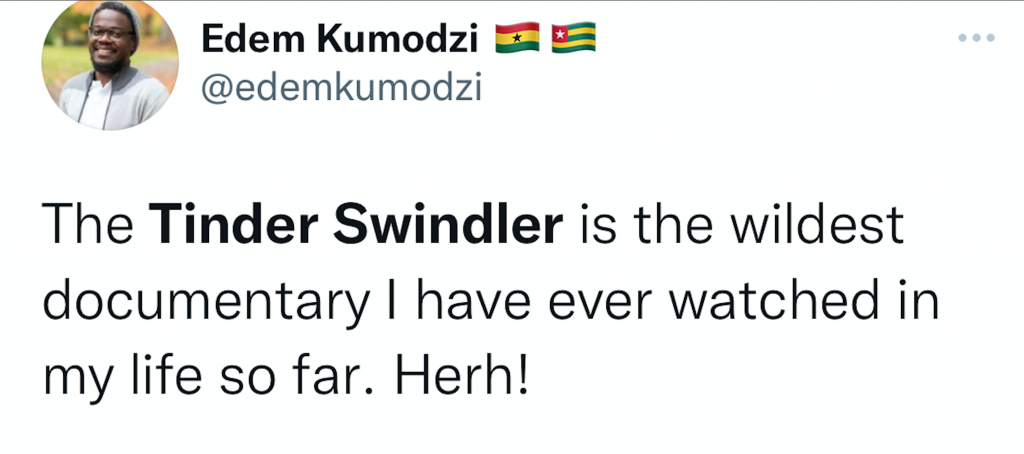 The Tinder Swindler | Official Trailer | Netflix
Romance scams such as what occurred in the Netflix documentary are more common than you think and many fall victim to it but most do not come out publicly to speak about it. Online dating swindlers have very decisive techniques which they use to deceive their victims into sending money or sharing personal information. We are however not disputing the fact that love cannot be found online and via dating apps, however, it is important to take precautions when engaging other users of dating platforms.
When using online dating platforms, what are the pointers to take note of to make sure you don't end up losing lots of money like the victims of romance scammers? Our two cents…
Never give out your card details
You must beware if you are asked to send your card details to help out with a transaction or for any other reason. Romance scammers use manipulative techniques to request card details from their victims. You must do your best to always keep your card details out of sight even if you are asked to show it on a video call.
Use a secure and trusted money transfer service
A safe money transfer service can be your saviour when scammers make fraudulent schemes to steal from you. Scammers will usually send you unsafe links or money transfer services to use when sending money or making purchases. They use this to obtain the personal information and card details of their victims. We recommend using Send by Flutterwave for your money transfers. Send is powered by Flutterwave – Africa's largest payment network – using the same infrastructure that powers some of the biggest companies in the world. Flutterwave is ISO certified which means all international standards are always implemented and all transactions are secure.
Stay away from people who claim they love you shortly after meeting you online
Many people believe in love at first sight, and that is very okay. However, on dating and social media apps, romance scammers use this technique to lure their victims into falling for their tricks and dubious means to get them to send them money. Once their victims think they are in love, they become vulnerable enough to do anything to please these romance scammers.
Be mindful of catfishing
According to Bobology, a catfisher is an individual who uses the internet, and in particular, online dating websites, to lure people into a scam romance. The general goal of a catfisher is financial gain by creating an emotional bond with another person and asking for money. Catfishers mostly lie about their name, age, place of residence, photos, and background. Interrogate everything and check for red flags with everyone.
We would like to wish those looking for companionship online the best of luck. However, we advise everyone is extra careful when treading online dating websites and other social media channels.