When Wizkid debuted in the music scene, it was like the birth of something lucid and serene. He came with so much energy, and yet, a sharp smoothness that can only be seen in an artiste who knew his mettle and was ready to stretch the boundaries of creativity.

Years later, Ojuelegba, a tribute to his humble beginnings—long studio hours, soulful tunes and cheerful performances, greeted the global music scene with tender, smooth melodies.

His 2020 album, Made in Lagos—conquered global airwaves. His power collaboration with Tems in Essence and a remix with Justin Bieber, etched his genius in the sounds of time. Perhaps, the world did not see it coming, but we all did —Nigeria, Ghana, Kenya, South Africa and the whole continent did.

Wizkid, sublime in his creativity and unassuming in his excellence, is indeed, the GOAT—arguably Africa's biggest entertainment export and now, a Global Brand Ambassador to Africa's biggest technology export, Flutterwave.
The Little Beginnings

Both Flutterwave and Wizkid tell, in their very existence, stories of persistence and resilience. For Flutterwave, it was in a dimly lit office space in Lekki, Lagos. For Wizkid, it was in the bustling streets of Ojuelegba, a suburb in Lagos where every little kid knew his story.

"It all started from a small place in Ojuelegba. I had the dream to make music. It was a really rough place to grow up as a kid. I think those moments are what have shaped me to what I am today." the Grammy award winner replied to a question on his journey.

"I had a vision to take the music from Lagos, Nigeria to the world. We're just starting and there will be no going back," Wizkid concluded.

The Nos Did Not Have It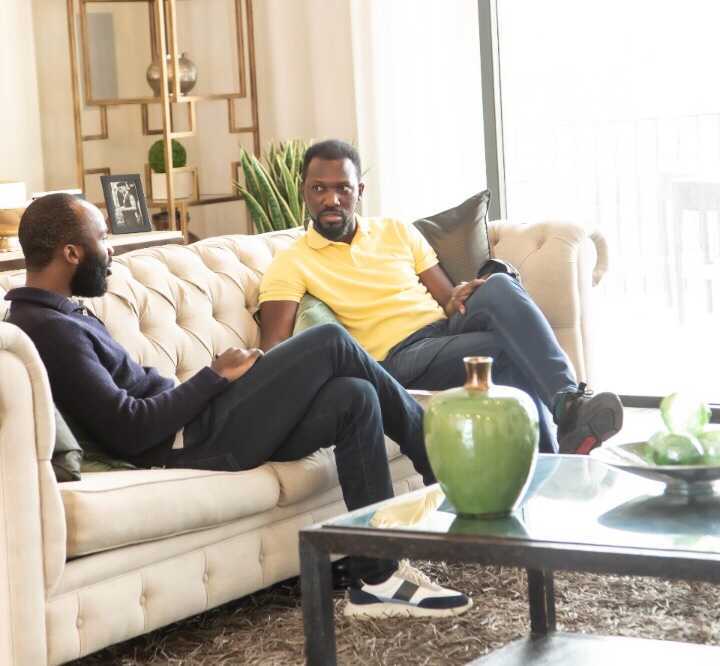 GB—Olugbenga Agboola is the Founder and CEO of Flutterwave. He started his career as a Software Engineer and honed his skills in PayPal, Google Wallet, Standard, Access, Sterling and GT Bank before founding and exiting his first payment technology company.

Over his years leading digital payments, he met a challenge that simply couldn't be resolved at the click of your fingers.

Africans in Africa could not send money to each other without payments being routed through Europe or the US —it was costly, tedious and time consuming. Worse still, everyday people could not send money across borders without having to go through a million hoops. GB was convinced that there had to be an easier way.

"We faced a lot of Nos, Uber launched in Nigeria and was looking to collect payments in Nigeria. I recalled speaking to the Uber GM and saying, we can do it…" GB said, laughing and sitting across Wizkid who by now was keen on the Flutterwave Story.

"I had to go to San Francisco and pitch to the Uber team. Today we are processing millions of transactions. A small business in Nairobi can be paid by someone in Los Angeles via Flutterwave and that quality is what is driving us."

GB and Wizkid sat in a well-lit room in Los Angeles, between Wizkid's sold-out US tours, discussing everything from life, tech, music, collaboration, excellence and the beauties of Africa.
Everything in Life is a Partnership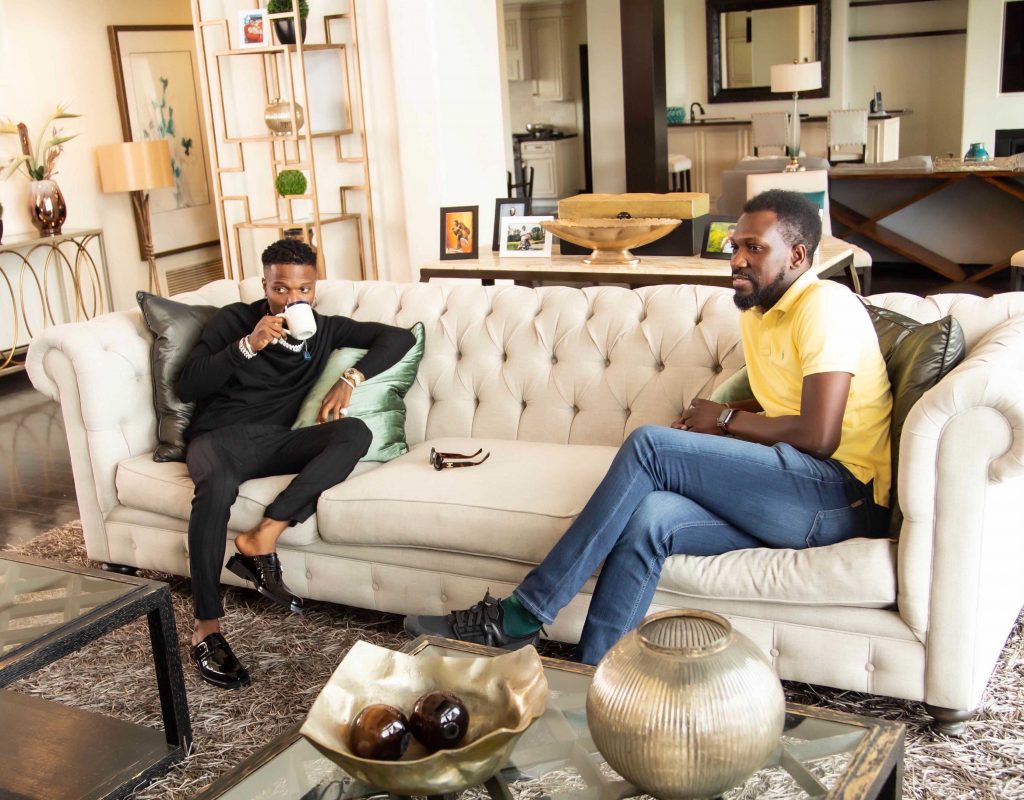 Flutterwave is Africa's leading payments technology company, helping businesses large and small, individuals and institutions to make, receive payments from everywhere in the world. The decision to work with Wizkid in launching Send, a remittance solution for sending money to Africa, comes from the understanding that collaboration is key. 

This is a subject GB and Wizkid know only too well.

"Everything in life is a partnership. We need each other to make things happen. It takes a village," Wizkid replied to GB's question on the motivation for having Justin Bieber hop on Essence.
Quality Sound, Quality Tech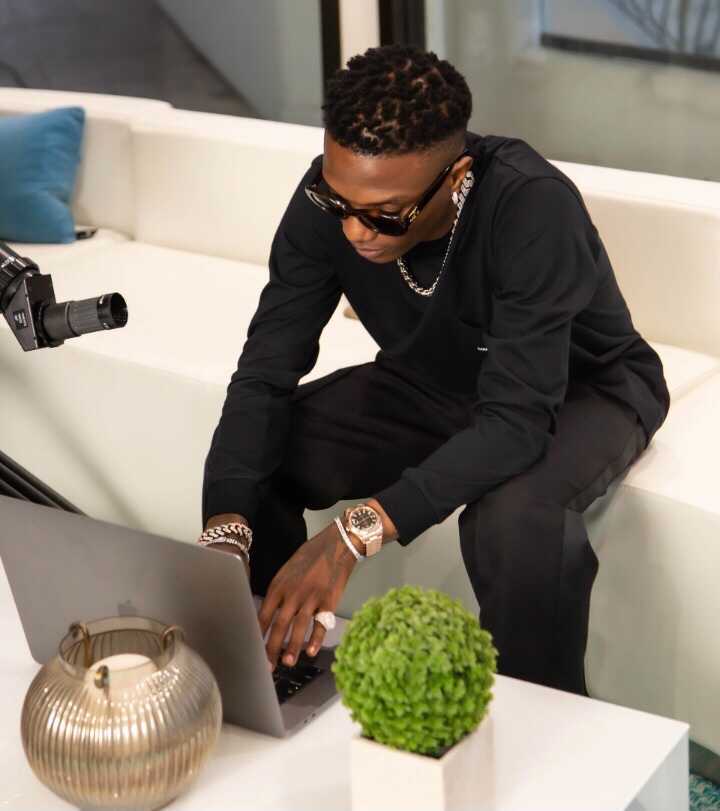 Excellence is a concept both Wizkid and Flutterwave share. As is with every product we put out, we also put out our soul and our spirit, in hopes that the customer finds it as useful as we've found it fulfilling.

"I don't joke with my art, visuals or performances. I don't compromise on my quality for anything or anybody." Wizkid concluded.

This is apparently his thinking in choosing team members, producers, features and partners—people who give all, go above and beyond and make things happen. It was the case for Tems, Drake, Beyonce, and now Flutterwave.

"Flutterwave is an African company, a quality company that caters to everyday problems that we face. Every payment needs to be faced back home. For me, Flutterwave is easy, simple and you're able to send money everywhere," Wizkid added.

His devotion to excellence would not be surprising to the fans that knew his art from the beginning. The cheerful youthfulness of Super Star, matured reminiscence of Ayo, serene aura of Sounds from the Other Side and the vulnerable longing of Made in Lagos all have one thing in common.

Quality – a crafted, well-wrought excellence.
Endless Possibilities for the Seamstress by the Roadside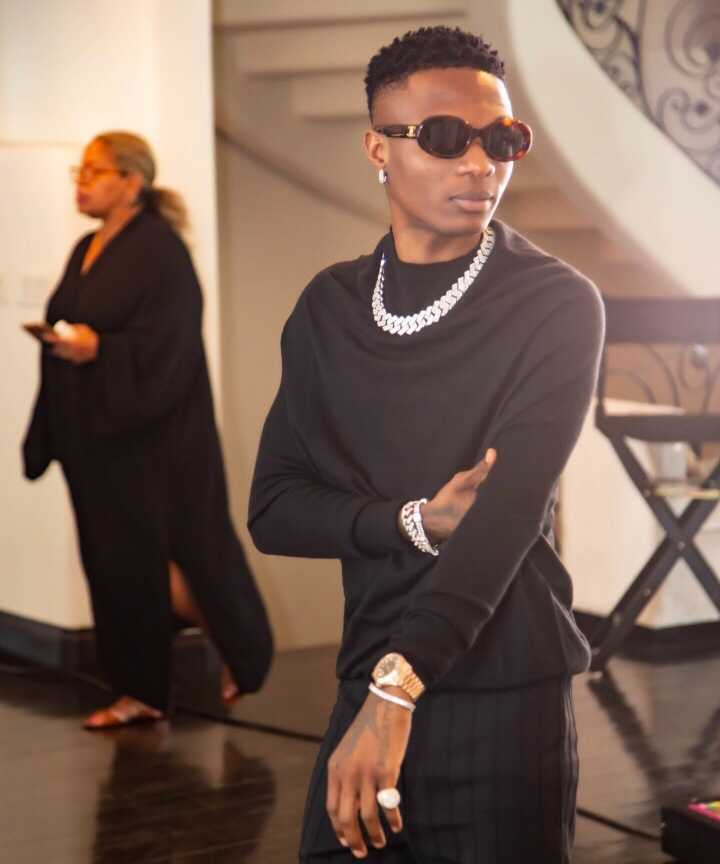 It is this message of excellence that this collaboration centres. It is to an OAP entertaining the Uber Driver on the road, to the seamstress at the corner seeking to take over the world, to the food vendor dreaming of founding a fast-food chain, a mantra.

It represents the commitment of a new generation of Africans to pursue their aspirations and never settle for less than their talents command.

"We don't want to stop in Africa. We want to tour with payments. Your music is out there. You have pushed Afrobeats. We want to do the same when it comes to payments," GB explained Flutterwave's vision for payments.

"We want to push Send by Flutterwave. We want everybody in Africa, everybody in the US, UK, Canada anywhere you are in the world to be able to send money through our platform, making it easy for a small business in Africa to receive money and payments from anywhere in the world," GB concluded.

Send is Flutterwave's newly launched remittance product which allows users to send money from Africa to the US, UK, EU, Canada etc and also Send money to countries in Africa from all over the world.
Africa to the World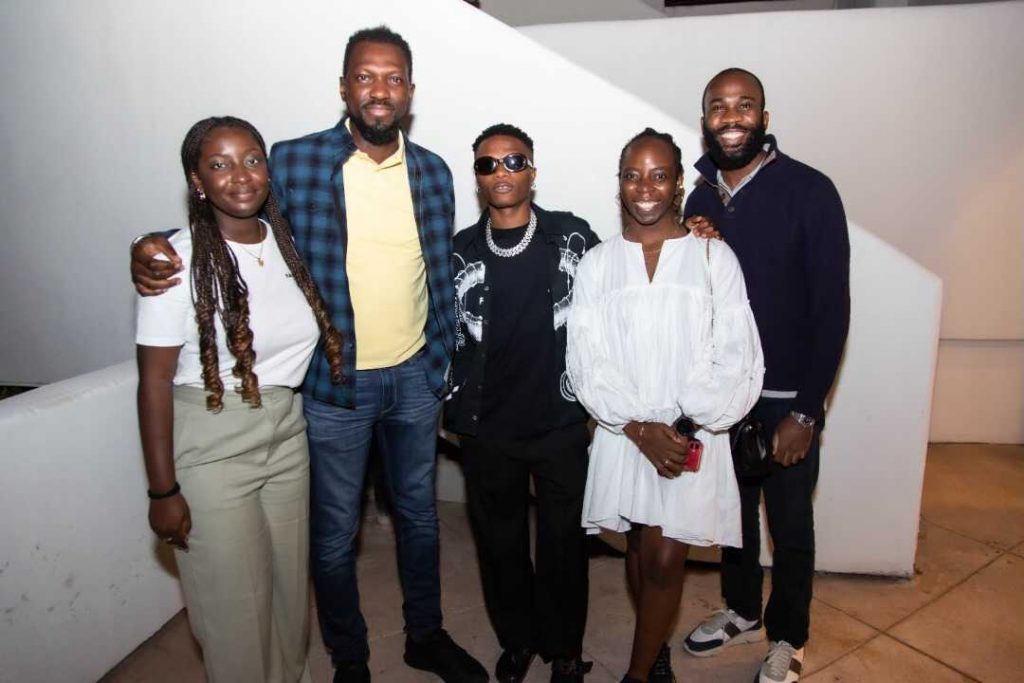 The level of pride in Africa has never been higher. Technology companies around Africa are breaking boundaries and enabling growth for businesses. MPESA, Fawry, Yoco, Paga, Wave, Cinetpay are driving the frontiers of payments ever further. Flutterwave is creating endless possibilities for all. This is growth.

It is about giving younger artistes an opportunity to entertain 20,000 guests at the London O2 Arena. It is also about providing the infrastructure for a startup in Uganda to launch speedily, expand and take over the world. It is about the soulful and agelong African philosophy of Ubuntu—I am because you are. It is about collaboration and excellence.

It is about internalizing the saying— Africa to the world.

"I am really happy that the light is shining on Africa, not just me, not just Tems. A lot of other talented artistes are beginning to get their shine. It's an amazing time to be African," Wizkid said.