Being a creator is fun, but not without its hurdles. The lack of a suitable outlet to express creativity, complexities and costs of building a website, accepting payments from customers worldwide—the obstacles are both numerous and tedious. However, we've come up with a solution that is about to make the entire process a whole lot easier.
Flutterwave recently acquired Disha to ensure creators can curate, showcase and receive payments for their hard work and creativity, seamlessly. This acquisition aims to grow the creator economy, particularly in Africa, and provide the tools and templates needed for them to showcase products and talents whilst receiving value for their creativity. What's more? There is absolutely no need to know how to write a line of code.
With this, digital creators and creatives have the power to do business with anyone anywhere in the world. Coverage is unlimited. The possibilities are endless.
What to Expect
Disha Pages
Disha Pages gives creators the ability to create optimised and customisable micro landing pages where they can include their social media bios and share their work with audiences. They can also include their Disha URL on their social media pages, which automatically updates as new content is created. It also includes a content area for writers, as well as the ability to include and import videos, photos, links and gifs from sites such as YouTube and Linktree. All 20,000+ creators on Disha can now explore their creativity and show off their work to a larger audience while communicating their value proposition using Disha pages.
Disha Payments
Disha Payments simplifies the process of creators receiving payments from audiences and clients on Disha through Flutterwave. Creators can receive and make withdrawals on Disha via 150 currencies across the world. This creates an endless stream of opportunities for creators to connect with buyers across borders and earn value for their genius.
Disha Analytics
Disha Analytics displays all useful insights that can help users assess the overall health and performance of their business, content and page. Creators can access site views, unique clicks, earnings, referrals etc and make better decisions based on key indicators which Disha analytics provides. 
How Can Creators Grow with Disha?
For sellers, if a purchase originates on Disha, the freelancer can create a customised website and get paid through there. If the purchase does not originate on Disha, the freelancer can create and send a Flutterwave payment link to complete transactions. Either way, creators and creatives can easily accept payments internationally and instantly.

How can Digital Buyers Explore More Options with Disha? 
As for buyers, Disha provides a marketplace to view and buy freelancers' work and services on beautifully designed websites. Imagine a world where you're not limited by geography? You can buy a digital product from a creative in Nairobi whilst in Johannesburg and add a new perspective to your digital life. Even better, you can pay this creative seamlessly through Flutterwave.

Get Started
The steps to create a page and sell are easy.
Step 2: You will then see this screen where you can input your email address and password.
Step 3: When you're done, you will see a verification/confirmation email.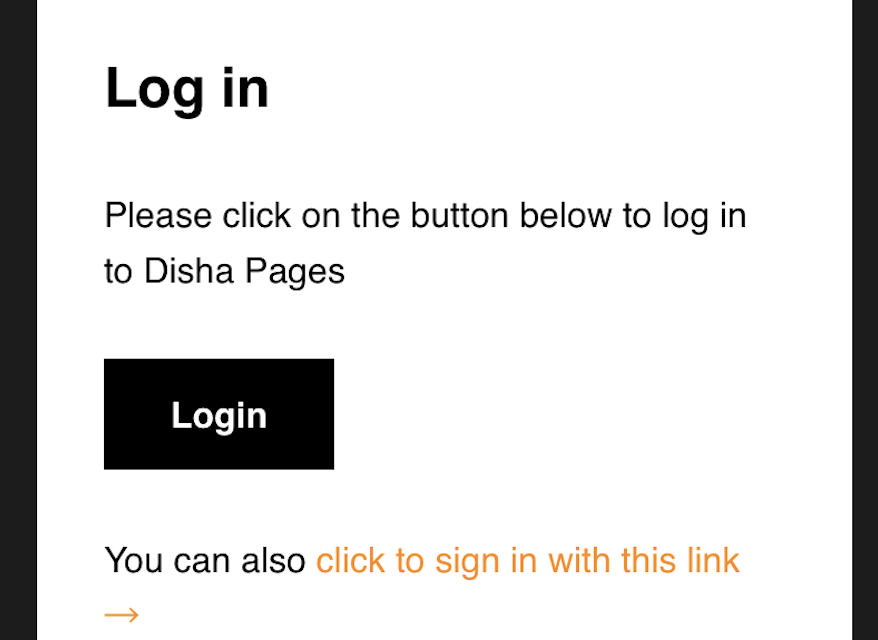 Step 4: You will then see this screen which shows that you've successfully created your account. Once you're done, you can now start showcasing and selling your work by clicking on "Receive payments, Start Selling, Get tipping".
That's it! You're all set up now. It's the freelancer's dream!