Right now, Flutterwave has partnered with VISA to reward customers with 10% cash back when customers spend a minimum of N60,000 or $150 in at least 3 transactions from now to the 15th of September.
Can it get better? Yes, it's gotten even better now because DHL Africa eShop is making it better. DHL Africa eShop, powered by MallforAfrica, is a global e-commerce solution provider that enables Africans to access US and UK consumer retail sites. With DHL Africa eShop's platform, you have access to over 8.5 billion items.
You can get 10% cash back on orders from US/UK stores via DHL Africa eShop App and a huge surprise when you shop on the App today.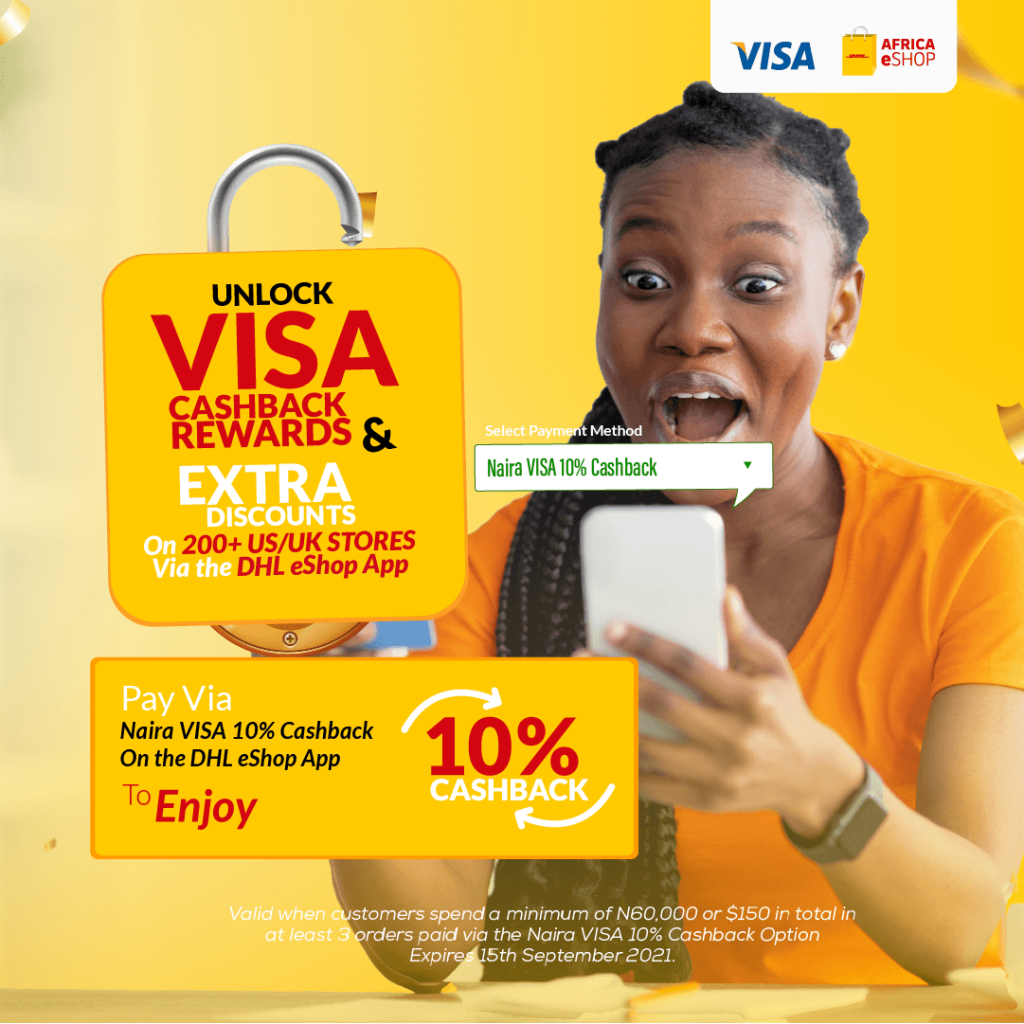 10% + a HUGE surprise
So, what's the deal? What's the surprise? There's only one way to find out.
Install the app from Google Playstore, Apple AppStore or Chrome depending on your device
Select a store you want to purchase from.
Add your items to cart and go to checkout.
At checkout, select the "Naira Visa Card 10%" checkout option and see the surprise that awaits you.
That's it. Your purchase is shipped via DHL to your home, or can be picked up at any of their local pickup stations within days.
Go ahead and save money when you shop from over 8 billion items available to you via DHL Africa eShop.