When we announced Flutterwave Mobile last week, we highlighted a few use cases of Flutterwave Mobile that could make it super convenient for anyone to run their business anywhere, anytime. One of the use cases was "Flutterwave Mobile as a mobile POS." Why did we make that claim though? Before we even get to the reason why we did, there are other questions: what is a mobile POS? why does anyone need a mobile POS? etc
What is a mobile POS?
A mobile POS is essentially a smartphone, tablet, or other wireless device that performs the functions of a cash register and physical POS machine i.e a system that allows you accept payments from your customers, maintain a record of the sale, and issue a receipt.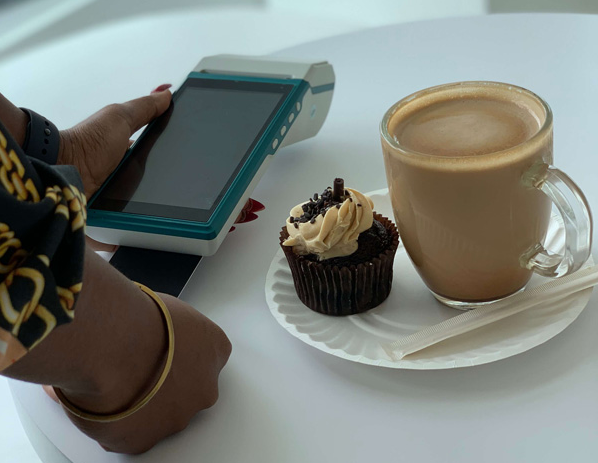 It's probably funny to imagine a whole cash register and physical POS machine stuffed in your pocket until you realize that by virtue of having a smartphone in your pocket, you have an alarm clock, camera, calculator, phone, game console, TV, DVD, etc in your pocket. LOL!
Now that you have a fair idea of what it is, do you need one?
Do you need a mobile POS?
As with most things, the answer is: it depends. Let's paint a scenario that could help us decide.
Your business is completely online so you don't have need for a physical POS machine. One day you meet a new acquaintance while you're out of town, and upon finding out about your business, they're interested in buying from you.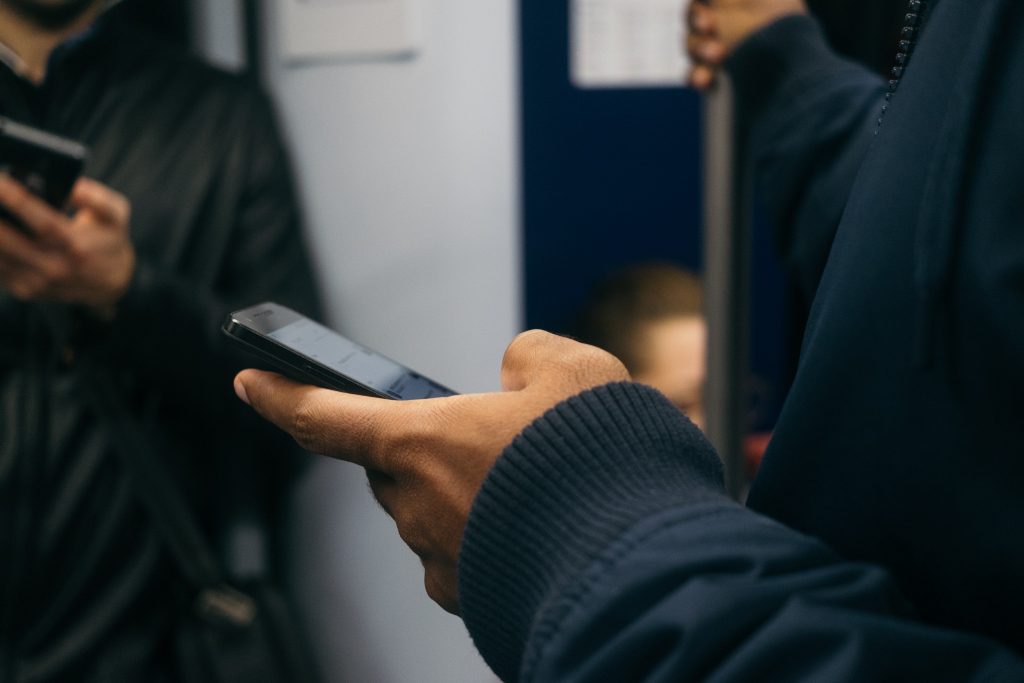 They could send the money to your bank account but there's a little problem with that. Your bank account isn't directly connected to your store, so you have no way to record the transaction or even ensure you have available stock for the ordered items. You also can't issue a receipt.
So, do you need a mobile POS? If the answer isn't clear yet, here's another scenario:
You run a business with a few physical locations. These branches accept payment as expected but are only able to accept cash because there's a significant cost to procuring physical POS machines for each location. These branches are run by staff who all use smartphones.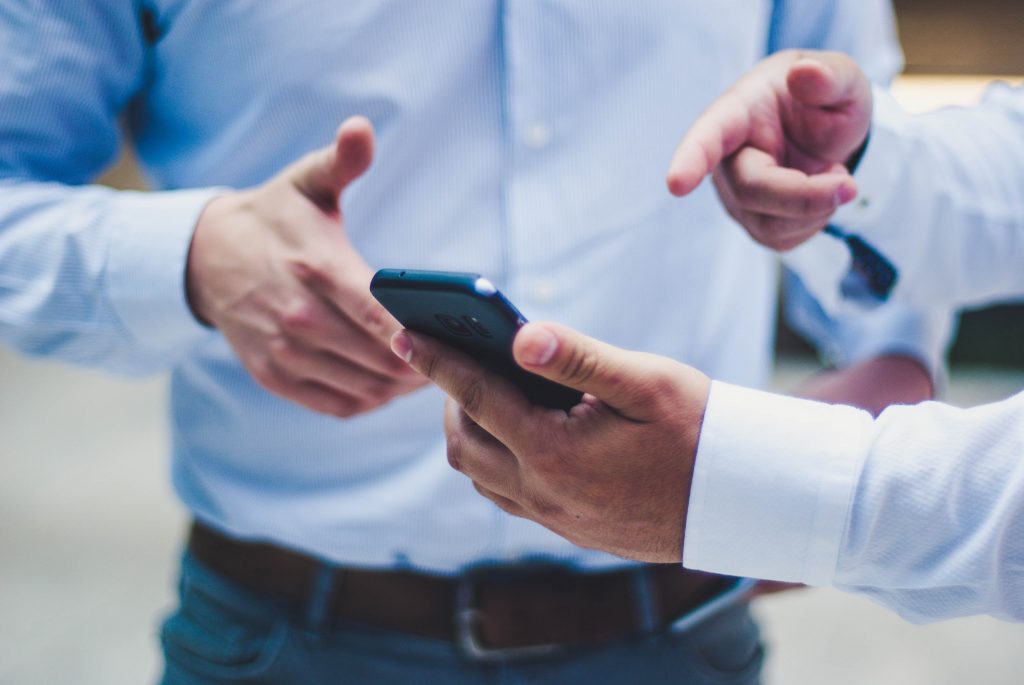 A mobile POS solution can be downloaded to their phone for FREE. If they had a mobile POS downloaded on their phone, not only would they be able to process payments like they would have with a physical POS machine, they can accept more payment methods than physical POS machines that accept just cards.
Actually, this last point only applies to Flutterwave Mobile and that brings us to the reason that Flutterwave Mobile is the mobile POS solution you need.
Why Flutterwave Mobile is the only mobile POS solution you need.
Convenience. The only hassle involved is downloading the app to your phone and we all know that in 2021, that's no hassle at all. You don't need to buy any extra equipment or do any extra registration besides the hassle-free Flutterwave registration.
Multiple Payment Methods. Because Flutterwave Mobile is built on Flutterwave's superior payment infrastructure network, you can accept Barter, credit and debit card payments, PayPal, Paga, Mobile Money, etc.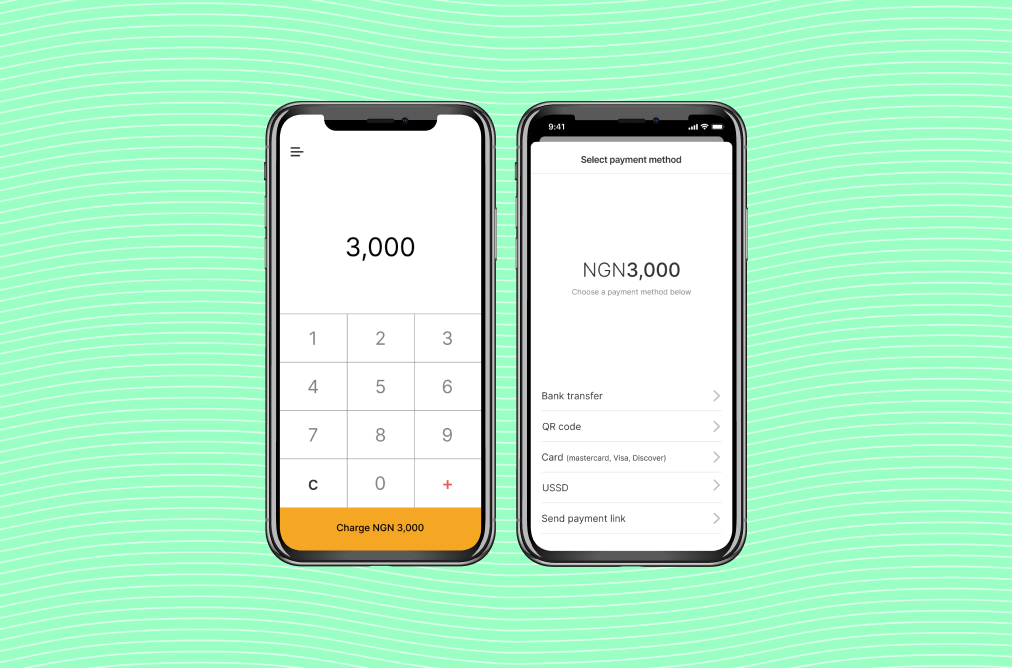 Business organization. With products like Flutterwave Store, right inside your Flutterwave Mobile, you're able to organize your online and offline business better. You can monitor and manage better when you have a handy, birds-eye view of your whole business.
There's no doubt now that Flutterwave Mobile is indeed needed to grow your business. So, how do you get it right away you might ask.
How to get Flutterwave Mobile

You can download it on the Google Playstore and App Store, right now.
Sign in with your Flutterwave account as you would on the web.
Swipe right to see the menu options. 
How to use Flutterwave Mobile
When you log into the app, swipe right and it'd reveal the menu options.
All your sub accounts are displayed on the extreme left of this screen and you can switch between them by tapping them.
On the menu screen, "Home" keeps you on the overview of your Flutterwave account where you can see a simple overview of your transactions and business as a whole.
"Transactions" allows you see all your transactions in more detail.
"Customers," displays a list of your customers and you can blacklist any of them or just view their details. Tap the customer's name to see more.
"Balances" displays your account balances. You can view balances on the different currency wallets on your account.
Payments displays payment links. You can create and manage your payment links here. Create one-off payment links or recurring payment links. Your mobile POS is always available to help you accept payments.
Store allows you create a new Flutterwave Store if you don't have one or manage an existing one. You can add new products, view new orders, fulfilled orders, mark orders as fulfilled after you fulfil them. you can also change your Store name as well as URL here.
Your Flutterwave account settings can be edited from "Settings."
Whether you want to connect your offline business to your online business or you want to go everywhere with your online business, Flutterwave Mobile is the mobile POS solution that you need to grow your business. Download the app, and start growing your business right away.
Download Flutterwave Mobile on PlayStore
Download Flutterwave Mobile on App Store