You must have heard of the VISA Dealathon going on but if you haven't, here's the tea – We recently partnered with VISA to give a 10% discount on every product you buy from select Flutterwave Stores. To enjoy this discount, you only need to shop from these Flutterwave Stores using your VISA card. Isn't that such a great deal? Imagine buying your favourite products and still enjoy a good discount.
You can find all the Flutterwave Stores participating in the Dealathon here.
Well, it is the weekend where you will have more time to do all the shopping you can do during the VISA Dealathon. We have decided to make this very easy for you, here are 10 Flutterwave Stores you can buy great products from: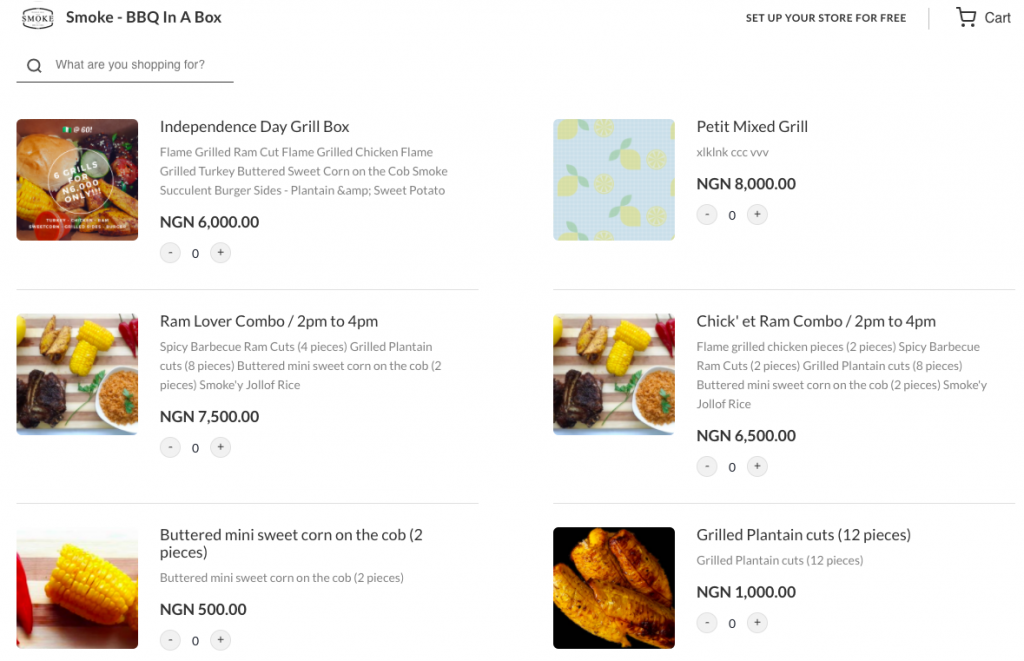 You can only live this life once and we strongly advise you enjoy your life, especially with some juicy & succulent grilled barbecue. Trust us, you won't be disappointed by Smoke's BBQ In A Box. When ordering, ensure you select your preferred delivery time. Delivery is always the following day after placing your day. Enjoy 😋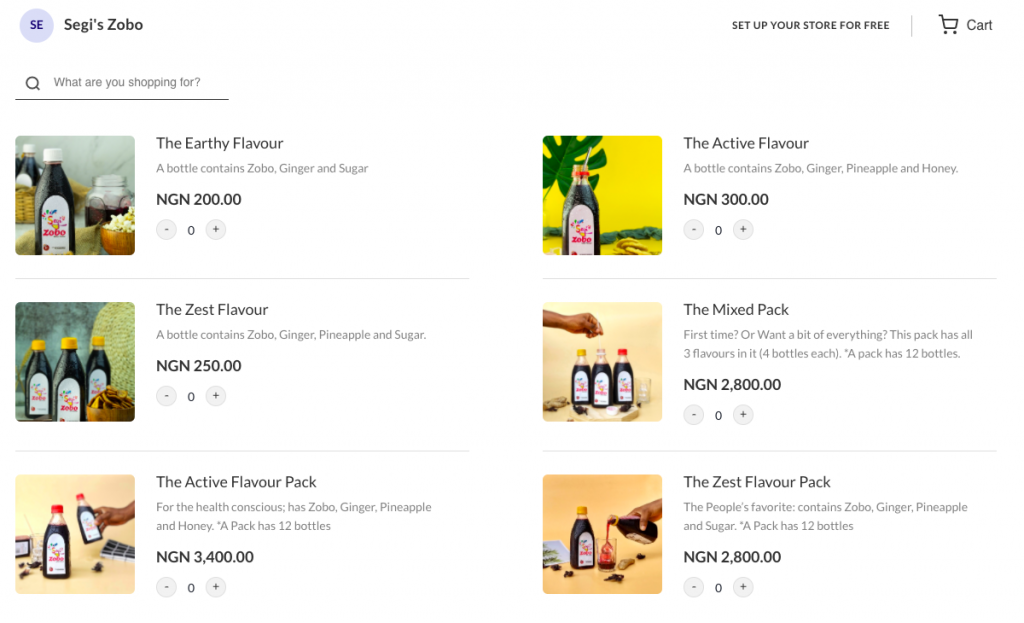 It only makes sense that you down your juicy BBQ from Smoke with bottles of nutritious Segi's Zobo. They are made with natural ingredients, have different flavours and of course, contains no artificial flavours. You can buy for yourself and your friends.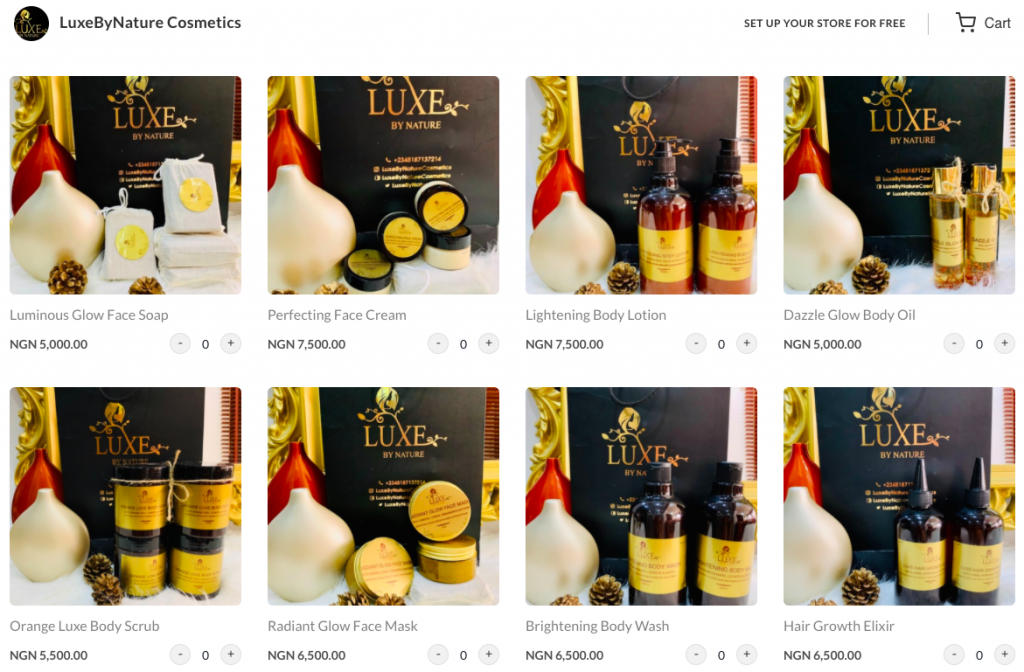 LuxeByNature is a luxury skincare brand, they have great skin products like glow soap, body scrub, body oil and so on. These products are all made from natural ingredients. Your body deserves top-notch treatment and you should definitely consider splurging on your body to always look great & flawless.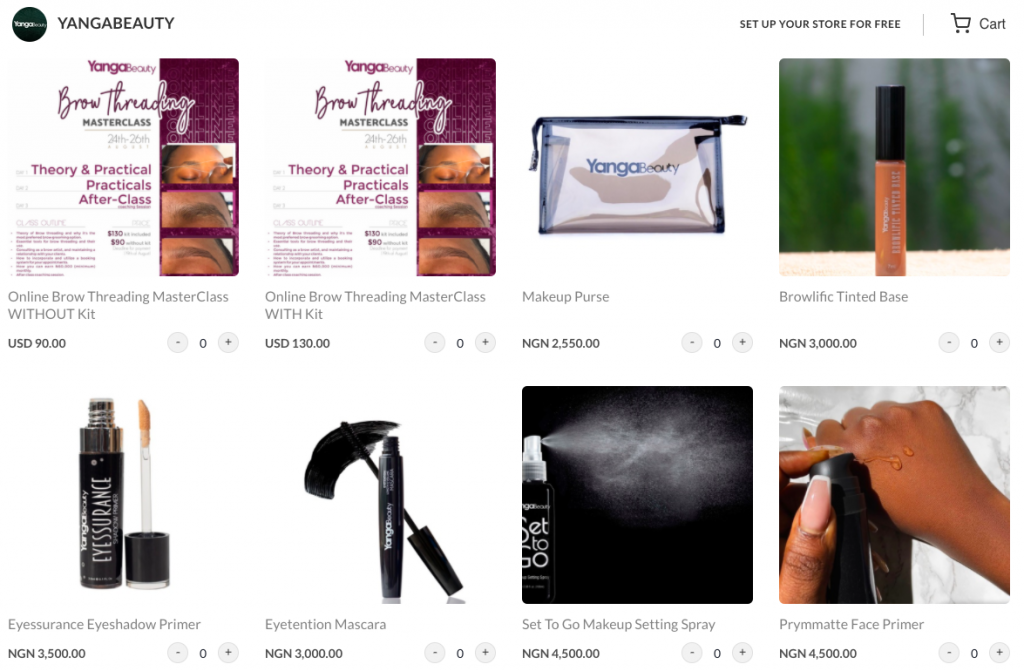 You can purchase your makeup essentials from the Yanga Beauty store. Blessing your face with Yanga Beauty products as you go about your week would be so good, you should consider it.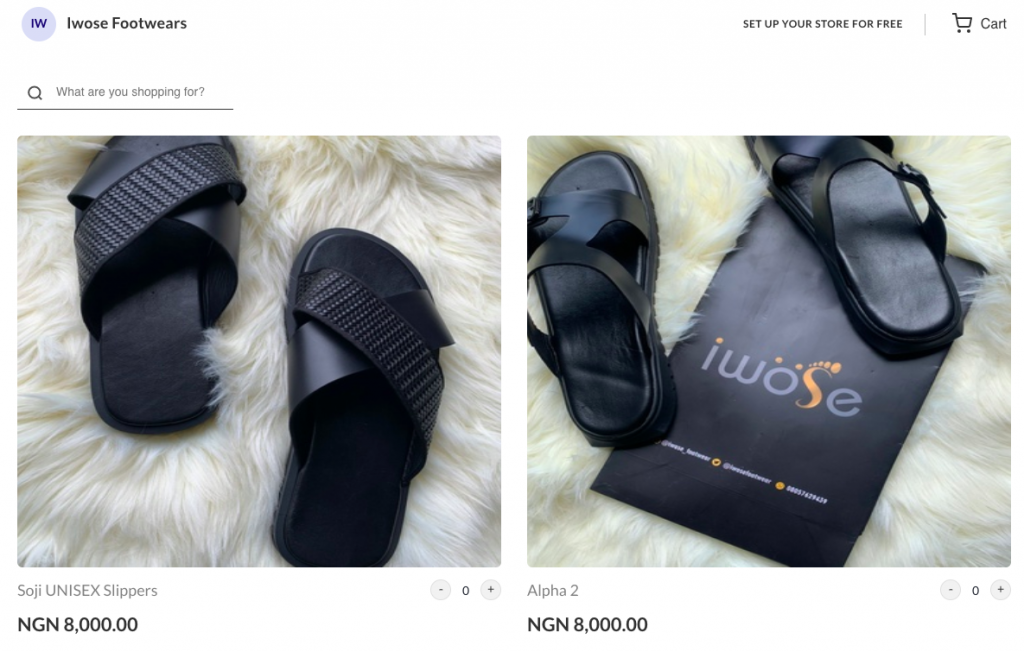 Iwose Footwears make very beautiful handmade bespoke unisex footwear. Your feet are important, make sure they are well housed by any of these gorgeous footwears from Iwose.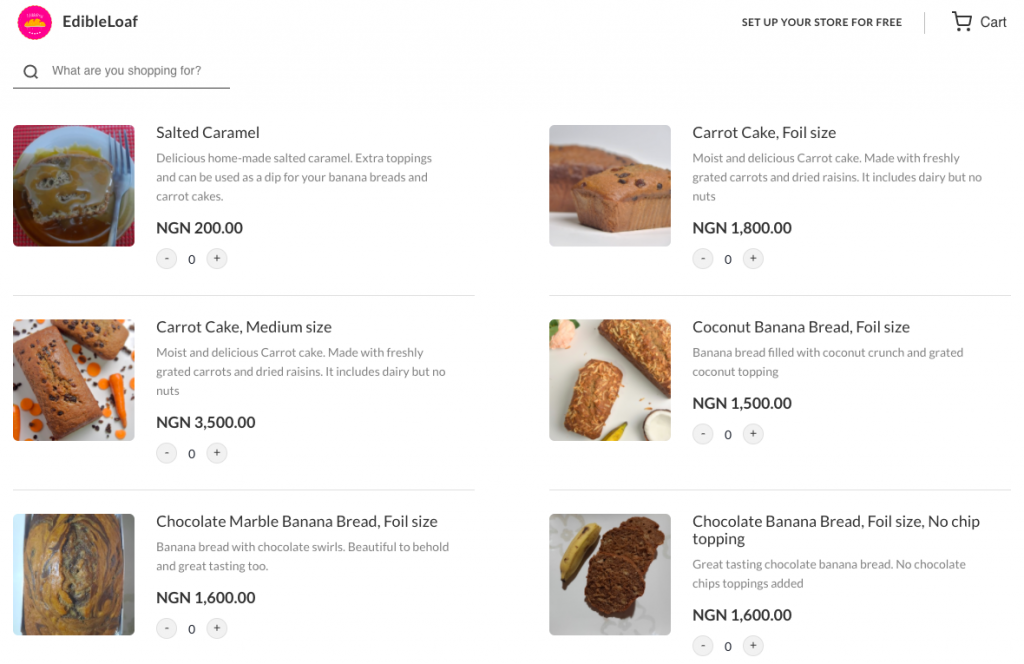 Let the good people of EdibleLoaf help you fall in love with banana bread and carrot cakes. They have different flavours of banana bread and they are always fresh so you have to order a day before. Enjoy!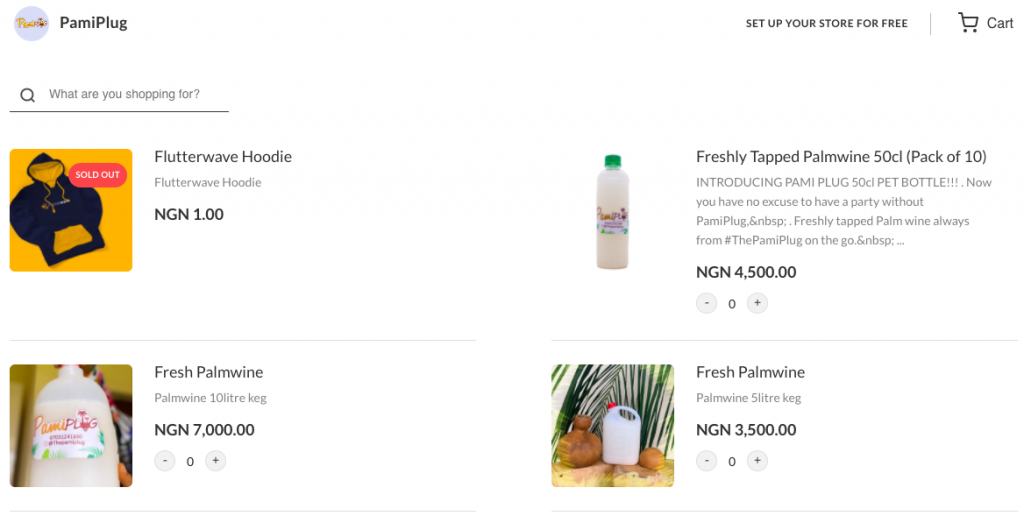 Fresh palmwine just got more accessible, you can get palmwine from PamiPlug. You can get it in different sizes from their store.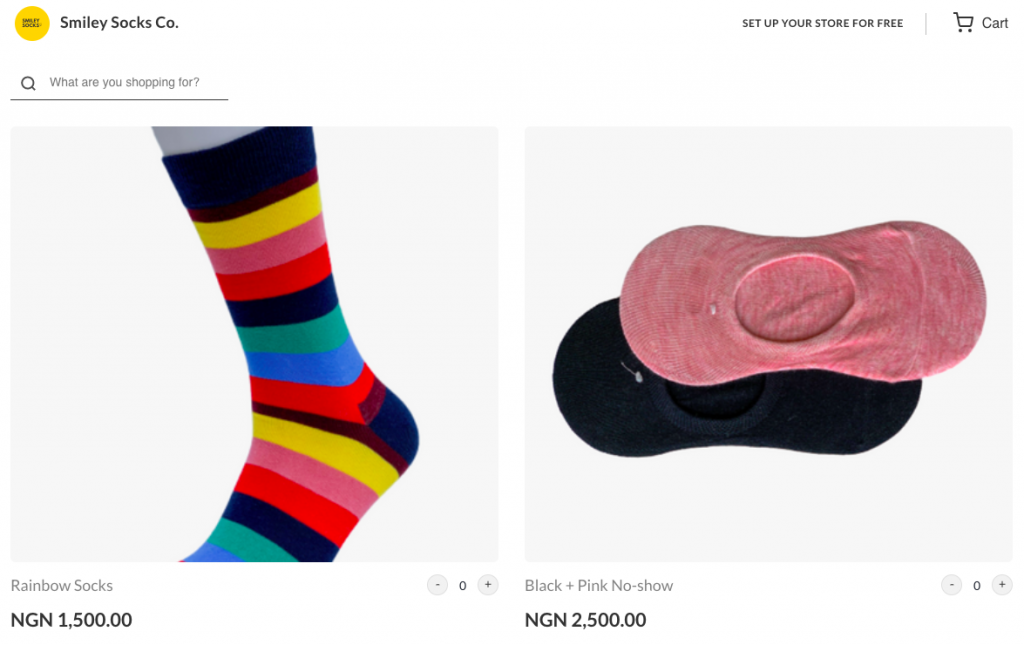 Everyone knows that Smiley Socks have very beautiful and colourful socks that are so comfortable. Get some pairs for yourself, friends and family. You can get both long and no-show socks.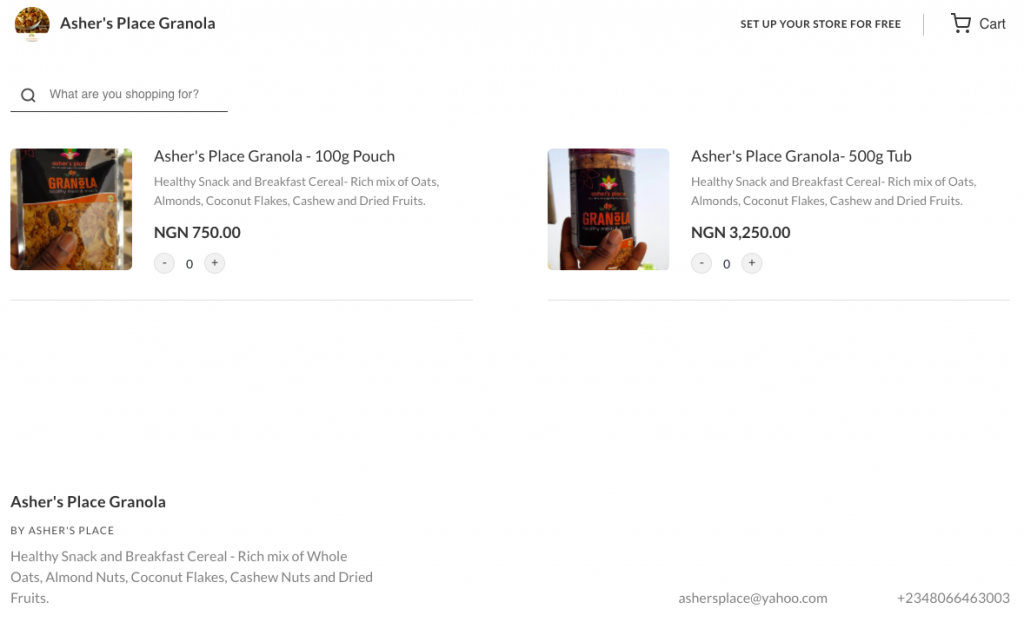 Asher's Place Granola has one of the best granola in Nigeria. It tastes really nice while being very healthy containing whole oats, almond nuts, coconut flakes, dried fruits and cashew nuts. If you are a member #TeamFitFam, this is a good snack to always have with you.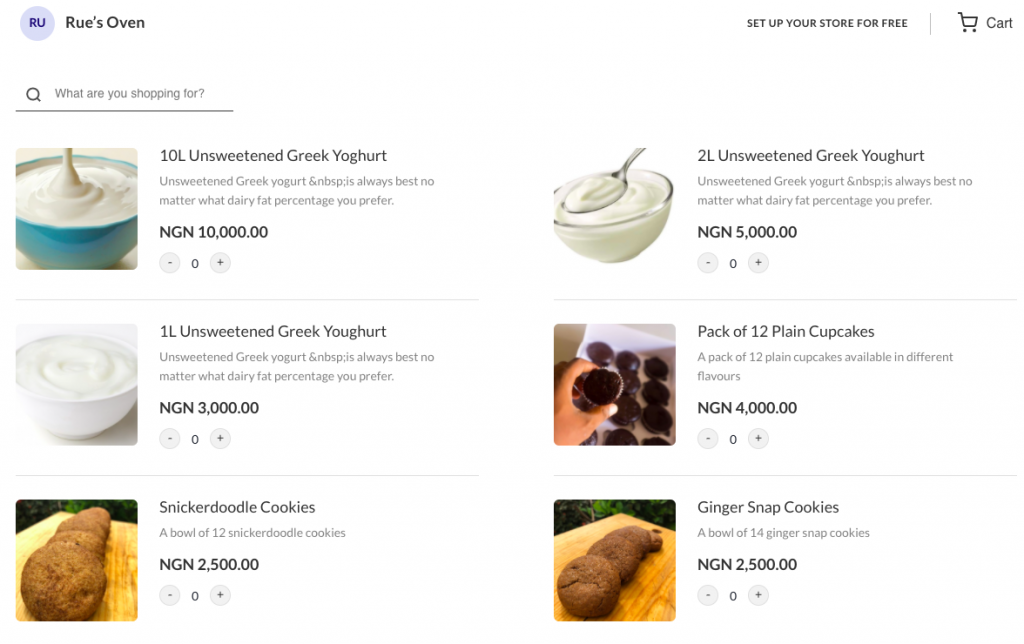 Rue's Oven makes a variety of products like fresh and tasty cakes, delicious pastries, greek yoghurt, and more. Buy some for yourself and send some to your friends.
We hope this is how you are shopping after reading this article.
The VISA Dealathon continues till the 9th of October, we hope you make the most of this wonderful opportunity to enjoy discounts on your orders.