Anyone who knows me, knows that besides my family, my faith and Flutterwave, I love Formula 1, and most especially, Lewis Hamilton. 2022 was a year like no other for the 7-time world champion. The year tested and stretched him, but in all, the love from his team and fans saw him through.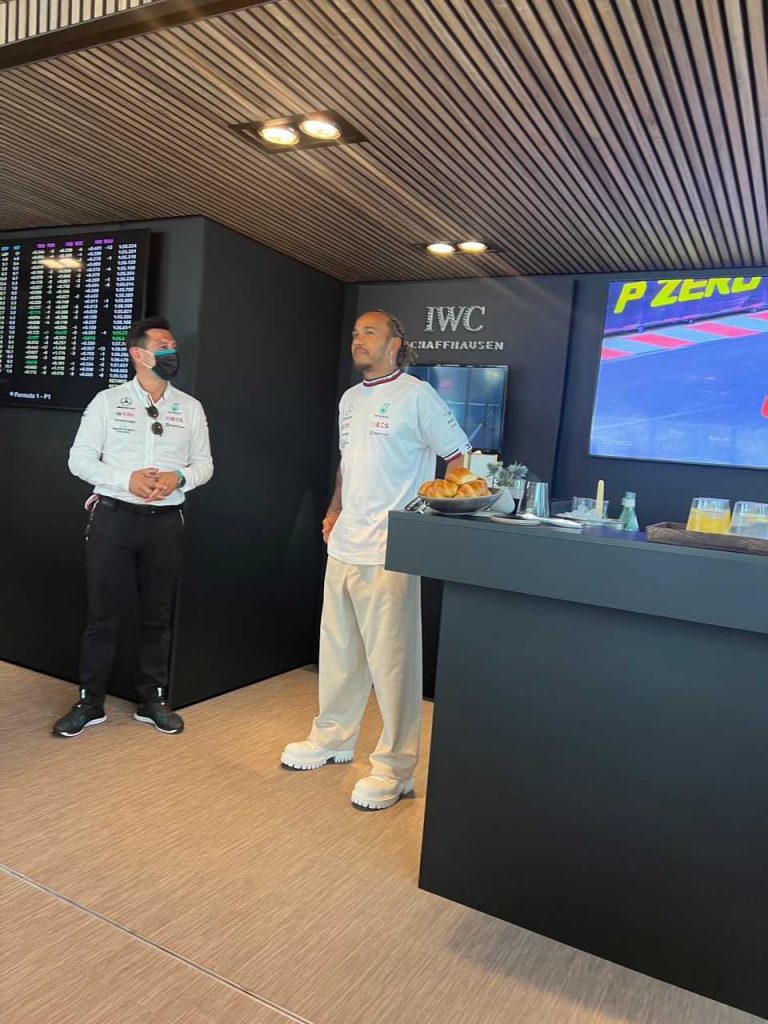 In an Instagram update marking the end of the season, he said, "I'm pretty sure I speak for all of us when I say I'm glad the season has come to an end. Won't miss it! Still, l want to thank my team for all the hard work this year. Through it all, we pushed on and learned so much that will get us back to the top next year. I have no doubt we'll come back better. We'll be back. I'll be back."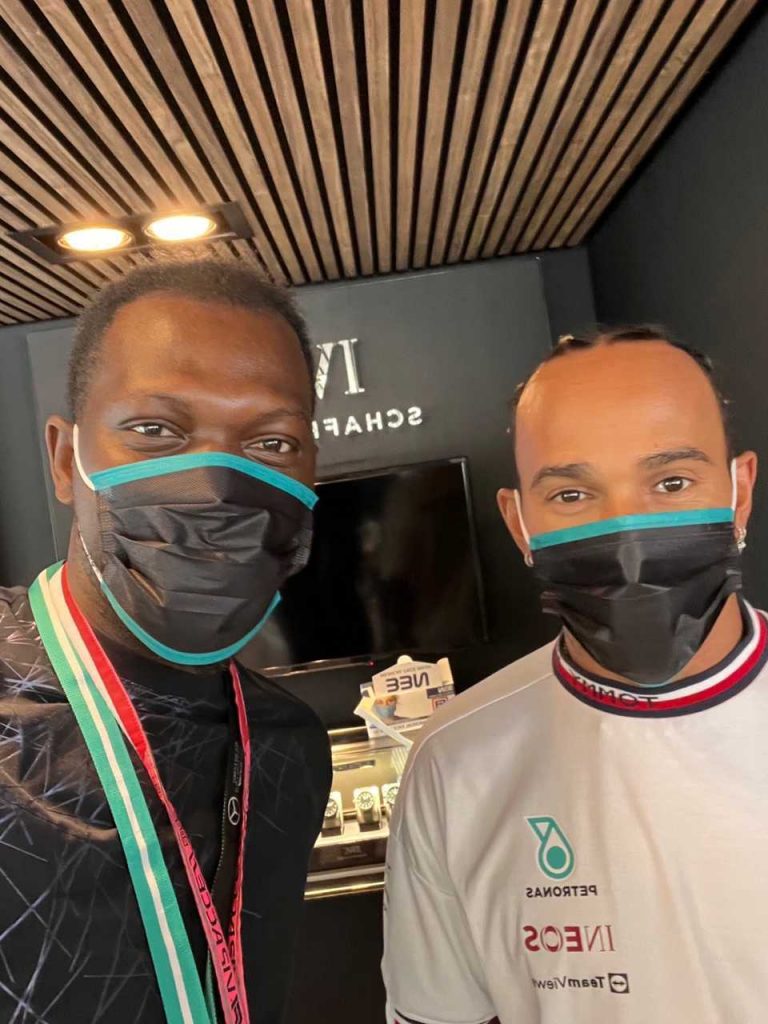 That is why I love him; that winning mindset, that never-give-up attitude. I feel the same as I write about 2022. We faced some headwinds and learnt some hard lessons this year. The challenges required that we not only keep a winning mindset but that we do not take anything for granted. These tough times led to paramount learnings and growth. A metamorphosis, as it were. And I know we will be back and better in 2023.
The Butterfly Effect
I'm often asked why we are called Flutterwave. It stems from the butterfly effect, the idea that something small like getting coffee every morning can lead to a difference in a much bigger situation, like altering your career for good. We started small some 6 years ago, code after code, pitch after pitch and it's 2022 and boy are we making waves!
We raised $250 million in a Series D round and earned the trust of over one million businesses and individuals across the world.
But our success is not just in the numbers, it's also in our impact. We are making things better for Africans here and abroad. From the small business owner who can now easily and reliably receive payments for her goods through our terminals, to the daughter in the diaspora who can now send money to loved ones back home. Our infrastructure allows someone to book a flight from Lagos to Accra and order an Uber within the city, something you would not have even imagined just a few short years ago. For Africa and for Africans, we are providing the underpinning framework for any kind of payment.
We also understand more than anything that Africa should not exist in isolation. While we connect Africans within Africa, a key part of our mission is to connect Africa to the world. And that has inspired our collaboration with Google Pay and our new EU Electronic Money Institution (EMI) license which allows us to connect African businesses to customers or other businesses in Europe.
Flutterwave 3.0- a metamorphosis for endless possibilities
In keeping with the inspiration of our name, in 2022, we unveiled Flutterwave 3.0. This metamorphosis into a new era for our company was marked with a new visual identity to reflect a different mindset, approach and thinking as our mission scaled. The brand refresh included a new, easier to navigate dashboard for our customers, a simpler checkout experience that is 5 times faster than what we previously offered!
In addition, at checkout, Flutterwave's AI technology can recommend the best and most popular payment option for each location, reducing drop-offs by an estimated 60%.
We also unveiled our new product suite as we begin to plant our feet in the retail market through Send.
We focused more on Send, our remittance product that facilitates faster and easier transfer of funds from the diaspora to the African continent. We launched the Send Mobile App, which is available on the Play Store and App Store. The new App enhances the customer experience through improved speed, transparency and easier transfers. We're excited about some of the new features, which include Google Play — allowing users to transact seamlessly from their mobile wallets, an improved activity section that tracks transactions in real time and a new voucher code section that allows users to enjoy discounts.
Throughout the year we have worked with some amazing influencers in the UK, France, Germany and Nigeria to support the growth of Send, including Send's Global brand ambassador — Wizkid. More recently we have signed up Tobi Amusan — the Women's World Record holder for 100m hurdles. As a result, we grew customers and transactions on Send by 60X and 70X respectively from January 2022 to December 2022. Truely, the possibilities are endless when we work together.
In addition, we made progress in the launch of new products and services like our Point of Sale Devices, Grow, Capital and Flow. More on this soon.
Expanding our reach by working with African regulators
After a thorough application process, which included a detailed review of our operations, we were granted our Switching and Processing License by the Central Bank of Nigeria (CBN). This license is widely regarded as CBN's most valuable payments processing license. It allows us to offer transaction switching and card processing services to our customers. This is a major step towards solving our dependencies issue – we can now build and launch solutions that previously required external licensed partners.
It also means that we also have more control over our value chains. We take the responsibility that comes with being the owner of a Switching and Processing License very seriously and we will continue to work with regulators to ensure we meet and exceed their expectations. We also got a new operation license in Tanzania, renewed our International Money Transfer Operations license in Nigeria and have continued to deepen our integration with the eNaira.
We will continue to work with regulators to create value for our customers in the most efficient but sustainable way possible.
Investing in communities and building talent
We continued to invest in the communities that we operate in. In particular, I'm very proud of The Flutterwave Graduate Trainee Program that was launched in July. The program aims to provide on the job training, coaching and mentoring to 200 recent graduates. I was particularly pleased with some of the stories of the people being impacted by this program and here's one of them. We also successfully hosted the third edition of our Flutterwave Job Fair and Trade Fair to support young talent in tech, and small businesses.
Our people; our success
Flutterwave's success this year is because of the hard work and dedication of every single Waver. 2022 was special because we had the privilege of adding more world-class leaders to our team to further our ambition.
To name a few, Emmanuel (Head of Risk, Africa), Oneal (Chief Financial Officer), Gurbhej (Chief Technology Officer), Clinton (VP, Risk Partnerships), and our very own Mansi (Chief People & Culture Officer).
We also had the honor of welcoming Marshall Lux, a former Risk Chief at JP Morgan Chase as a Senior Advisor. This is in addition to many other senior hires who will help make us better and stronger as we head into the new year.
Lessons learnt, growth and building strong
Earlier this year, the trust in our brand was severely tested by some challenges. We did some introspection and came to the realization that a few things need to change as we're now approaching another level in our growth story. With over a million customers, and facilitating millions of dollars worth of transactions in over 34 countries across Africa every day, what we are doing matters a lot, and so, it is no surprise that we face extreme scrutiny and tests.
Central to how we responded to the challenges we faced has been to use the lessons we learnt to improve and strengthen our culture, governance and operations. Some of the changes we made in 2022 included working closely with external top-tier advisory and audit firms to enhance our workforce policies and procedures. Though we've always upheld a culture of inclusion and respect, we've however brought it to the front burner, reinforcing policies, incentives and training which mean we can only grow from here. Our amazing People Team continues to put in the work to build a culture of transparency around how we communicate benefits and remunerations.
I had no doubt that we would prevail in the face of the challenges, and we did. But even with this strong conviction that our values, policies and commitment to good governance, operations and culture will always hold us in good stead, I still value the lessons we learnt.
For 2023—Maintaining a winning mindset
I'm incredibly proud of the accomplishments and successes of "Team Flutterwave". Even though we faced some tremendous headwinds and learnt some hard lessons this year, we pushed through, learning, growing, and evolving for the better as we went along.
In 2023, we will need to maintain that winning mindset as we:
Double down on actions to continue to improve company culture and governance.
Continue to remain customer-obsessed by keeping customer needs and aspirations at the core of all our innovations.
Execute and innovate, staying ahead of the market and delivering value.
It's 2023 and we're back and better.
Happy New Year
GB