For centuries, people have crossed borders in search of opportunities and for several reasons. Technology has been one of the major factors that has eased this phenomenon, making it simpler for people to migrate, stay in touch and send money back home. Since Barter was founded, users have sent money to their friends, families and loved ones instantly at zero cost from one country to the other.

In this blog, we will be focusing on one of the most critical needs of Africans or individuals living in the diaspora: How to send money to Africa from abroad. At Barter, we do not just assist you with creating virtual cards, gift cards or paying for bills; we also help you send money to your loved ones.
New To Sending Money To Africa From Overseas?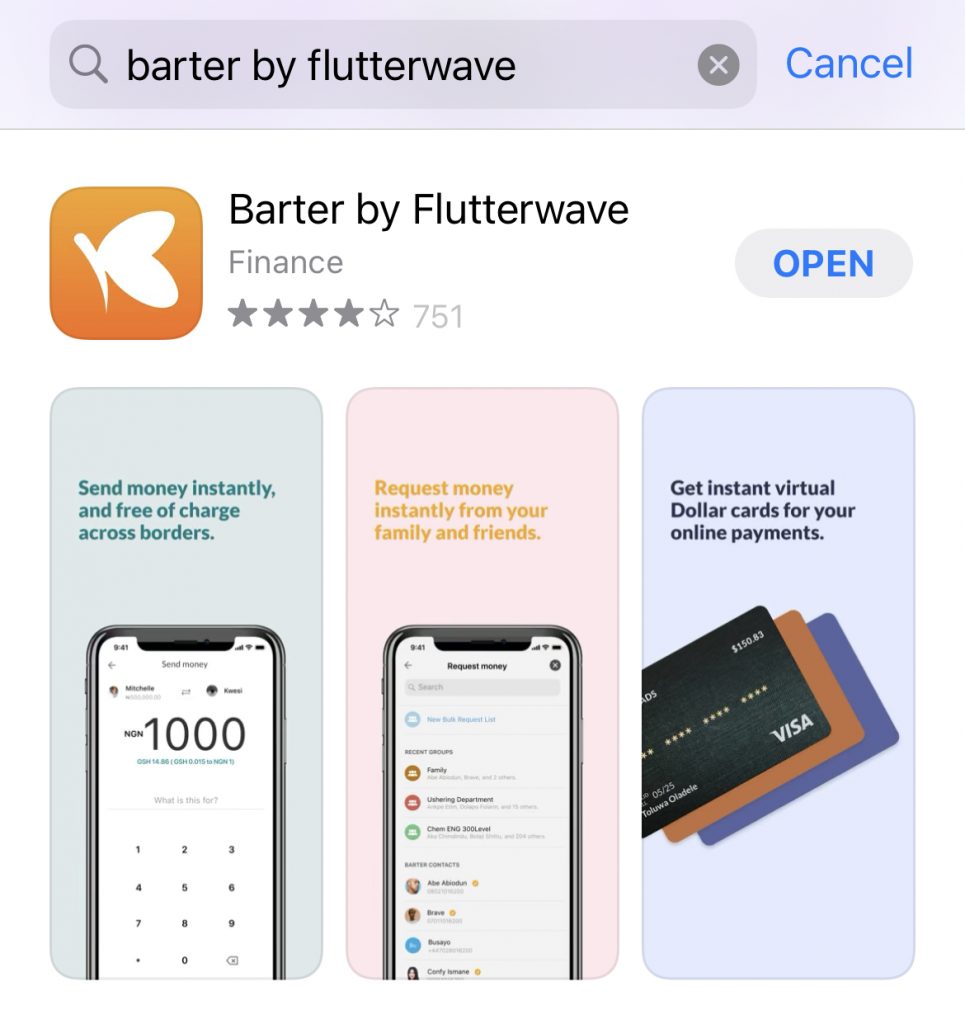 Creating an account on Barter is simple. Simply Sign up for free on our website or via the Barter app.
Here are some tips to get you started with your money transfers from Abroad to Africa.
How Can I Send Money From Anywhere To Africa?
Sign up with Barter (Android or iOS). If you already have a Barter App installed on your phone, then
Log into your Barter app
Click on Send Money
Click on Send Money Abroad
Enter the amount and select the recipient's currency and send money. (Shows the exchange rate, fees and speed of the transaction.)
Add a new contact and enter the account details, either Bank Account or Mobile Money.
Review Transaction
Go ahead and then enter your pin.
Tag the transfer and Voila. The person gets instantly.
Alternatively, if you click on a Barter contact after selecting Send Money, you'll go straight to enter the amount being sent, review the transaction and enter a pin to send the money.
Which Countries Can I Send Money From To Africa?
You can make and receive payments in any of these countries' legal currency: Euros; British Pounds; Kenyan, Tanzania, and Ugandan Shillings; Cedis; Naira; Rand; Canadian Dollars; USD; Rwandan Franc; Zambia Kwacha; Cameroon & Ivory Coast CFA.
How Long Does It Take For The Money To Be Received?
The recipient gets the money instantly!
What Are The Fees Involved In Sending Money?
There are zero costs and no hidden charges involved in sending money to other Barter accounts.
How Secure Is Barter?
Barter takes security seriously and ensures that every payment made on Barter is 100% secure, even exceeding the industry standard. Barter operates under the highest security protocol for financial transactions.
Have questions? Email us anytime; we're happy to help! 
Download Barter and sign up today!