If you land on this and you don't know what the Flutterwave Store is about, here's a brief crash course:
Flutterwave Store is quite simply the best and easiest way to launch and manage an e-commerce business that accepts payments from anywhere in the world without creating a website, knowing how to code etc.
Flutterwave Store allows you to upload products, set prices and (in some markets) have our integrated delivery partners pick up when you have an order and deliver to your customer. "Buy Online, Pickup Curbside" store if you like.
Here are 3 examples of existing Flutterwave Stores so you can see what it looks like: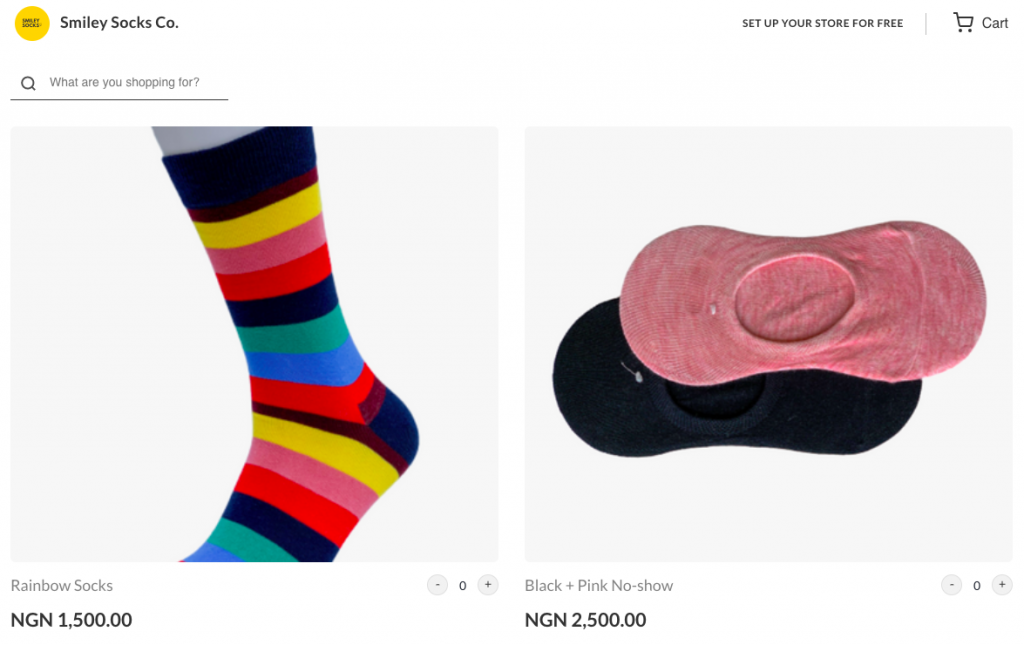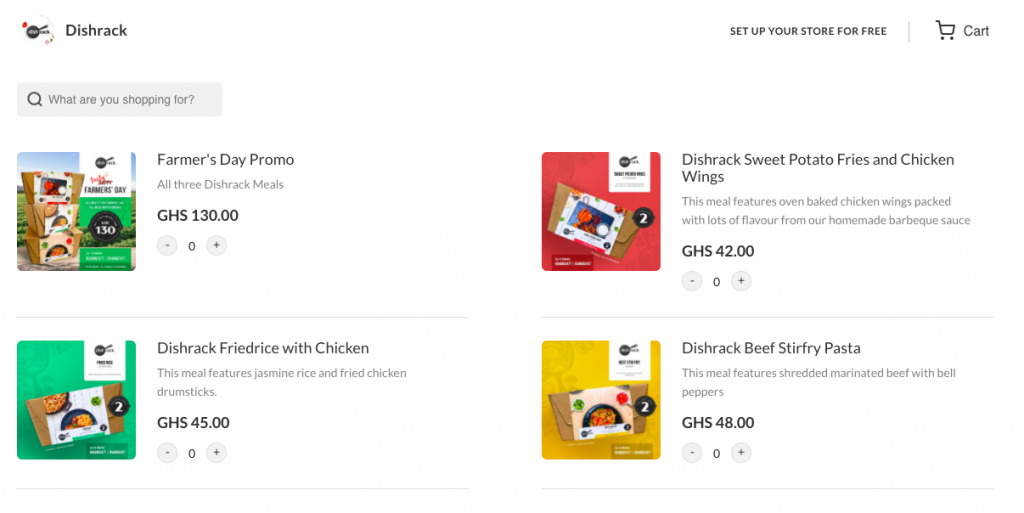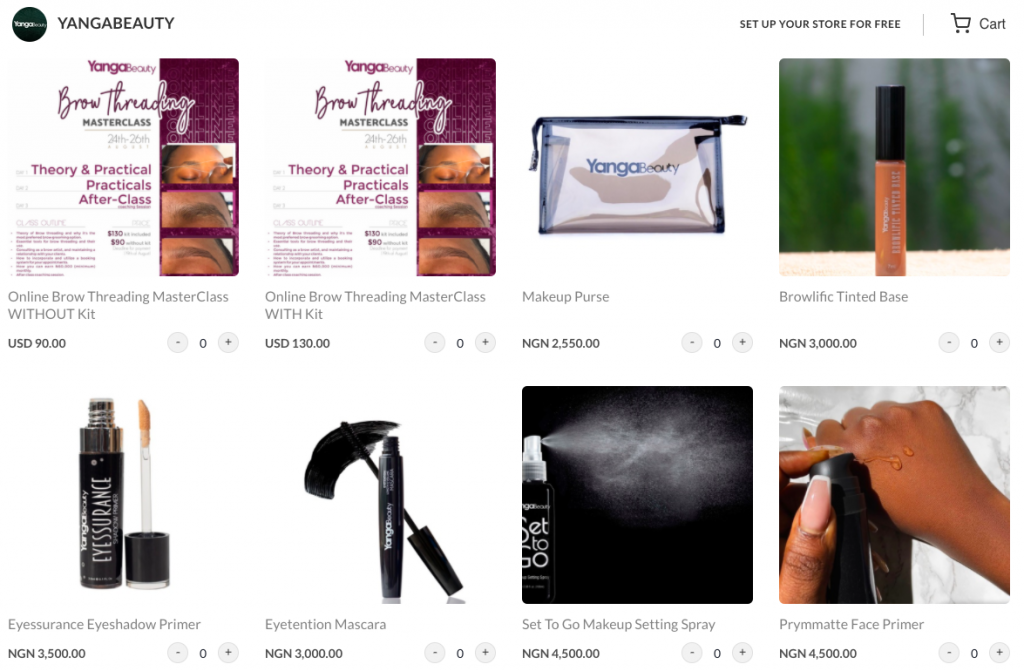 Now you know what the Flutterwave Store is all about and can see what a few businesses like you are doing with it. If you want to create your own store, please click here.
Flutterwave Store Product Variations
With the introduction out of the way, we can get to the purpose of this post. It's all about choice.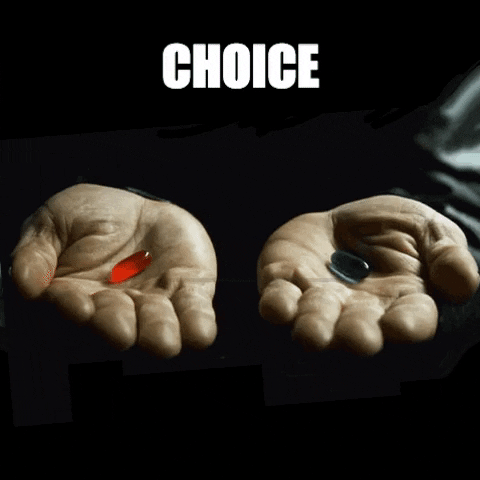 What is Flutterwave Store Product Variation?
Product variations occur when an item has different attributes, such as colour and size.
So, Flutterwave Store Product Variations is a feature that allows you to set the different options for each product. So, if you sell shirts that come in 3 sizes, and sell for different amounts, this new feature allows you set these variations and charge appropriately. The parent is the actual product, and children are the variants. The variants are grouped together on a single product page.
What difference does this make? How does it work?
Short answer: Improve your customers' experience.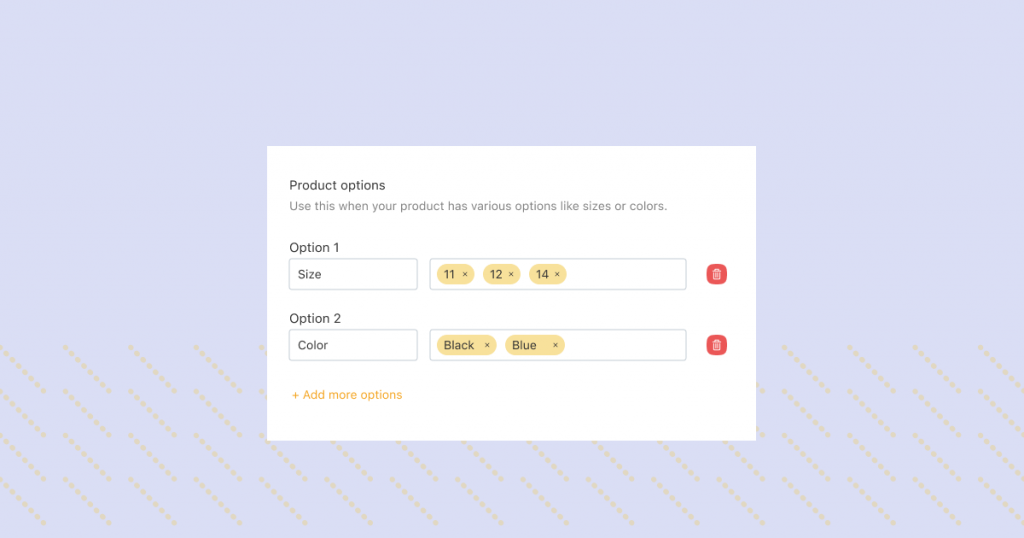 By making it easier for customers to search and compare products that vary slightly from one another, this update provides a cleaner and more engaging shopping experience, as it requires less time and effort from the customer.
So, if a shoe comes in 10 different sizes and 5 different colours, instead of creating 50 different products and having your customer search through all the listings for their colour and size, they can now see all the different variants available and select their preferred colour and size from the one product entry you made.
For existing products:
If you have products already uploaded, you can add variations to them by clicking the product then clicking "edit product" in the top right hand corner. As you scroll down in the product page you'll see the "product options" menu and you can add all the variations you have there.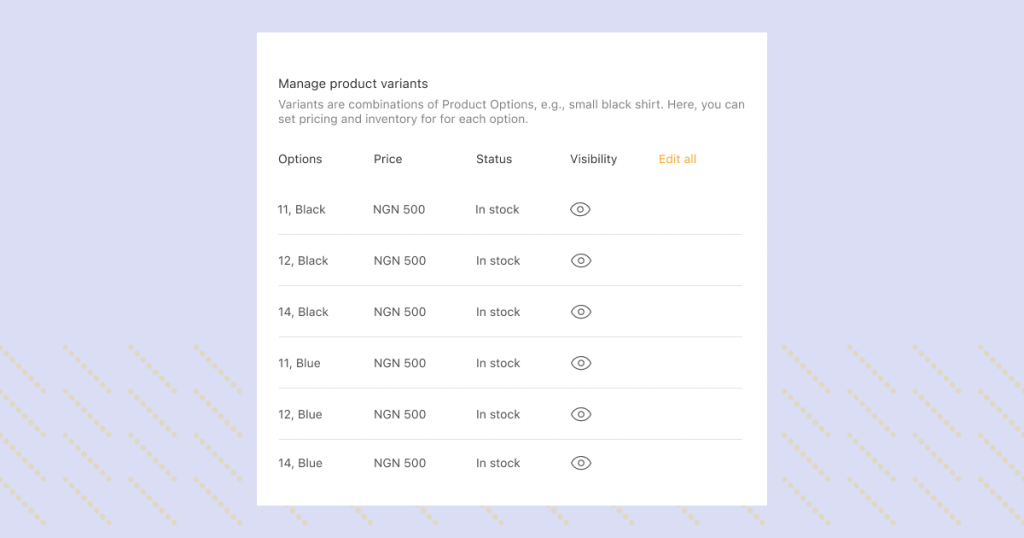 For new products:
Click "add product" like you'd usually do for new products and you'll see "product options" as one of your options. Add options and prices as you wish to. Remember to add the quantity you have for each of the variants to ensure your bookkeeping is in order.
That's essentially all there is to this update. Setting product variants not only applies to businesses that for instance sell clothes and need to distinguish by sizes and colours, it also applies to any sort of variation e.g businesses that sell food and need to differentiate the different variants of the same meal, can use it to make the experience much better for their customers.
Less complication for you when you're uploading and for when your customer is shopping =win-win. And it gets better – they can compare prices as they cycle through the variants. We could go on about how the improved shopping experience elevates your store as well as increases the visibility of your products but we'd rather you found out all these yourself.
We look forward to all the different ways this new update will increase sales on your Flutterwave Store. We're rooting for you!