So many apps, so many functions. Which does what?
How do you know which one you should be using?
Which ones can you trust?
If you are anything like us, you like to keep your apps as organised as possible by their functions, we've totally got you.  
Whether It is shopping, saving, investing, stocks or education so much more – here's the easiest guide to apps you should use today financially organised this year. 
Let's take you through a curated list of applications that should definitely be in your phone, so you can be on top of your A-game. Keep reading… 😉
FOR SPENDING: 
BARTER BY FLUTTERWAVE
Barter by Flutterwave is our consumer-focused product that offers you a quick and seamless way to send and receive money, pay bills, create virtual dollar cards for your personal needs from the convenience of your mobile phone.
Here are a few fun things you can do with Barter apart from tracking your daily, weekly, monthly and even yearly transactions: 
Do you want to save money? Then get your friends to use Barter because sending money from one Barter user to another is totally FREE!!
With Barter there are no hidden charges, Send money instantly to any bank account anywhere in the world. Send to local bank accounts for only ₦25
Create virtual Dollar cards in just 5 seconds, powered by Visa.
Use your card to shop online on Asos, Amazon, or AliExpress; or to pay for your Netflix, Spotify, Apple Music, Coursera, etc.
Buy airtime and data for yourself or for your family and friends with just a few taps on your phone. 
You can also pay directly for your DStv, GOtv, and Startimes subscriptions with Barter.
Pay your electricity, internet, and other utility bills without stress.
Pay with QR anywhere you see the Pay With Visa QR sign displayed.
FOR INVESTING:
BAMBOO INVEST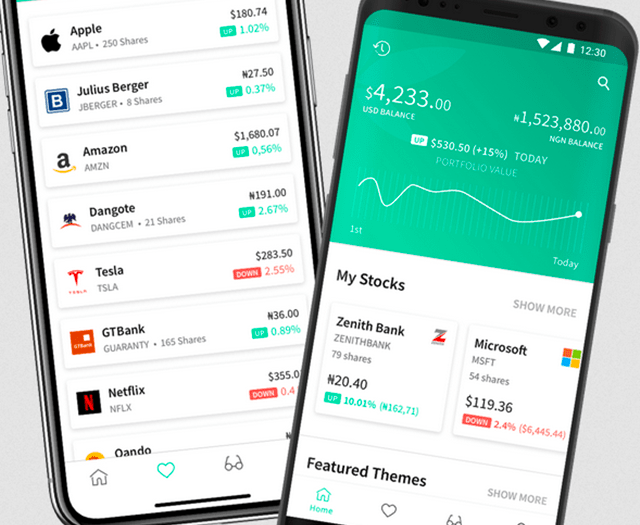 If you're thinking of investing and you're not so familiar with stocks, Bamboo Invest is designed for newcomers and experts. It provides you with unrestricted access to 3,000 Nigerian and US stocks listed on the stock exchange, right from your mobile phone and computer. 
Why use them?
They help to track your performance
Highest standard of security available, like – Bank-level security, NG & US sec,
Over 3000 stocks.
A simple and convenient way to invest.
It is fast and seamless & you can start by downloading the app here – https://investbamboo.com/
FOR SAVING:  
COWRYRISE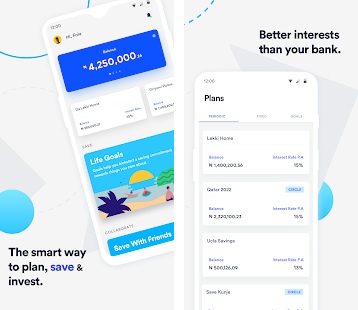 If you're going to be spending, you should also be saving some money too. Looking for a smart way to save? Then Cowrywise is the smartest way.
It is more than just storing money but it allows you to build wealth in no time.  
Why use them?
Earn 10-15% per annum on your savings
You can save multiple ways with just an account.
Saving towards a goal
Better interest rates than your banks
Automated savings
No fees or penalties
Start saving money on your own terms now – https://cowrywise.com/
FOR LEARNING: 
UDEMY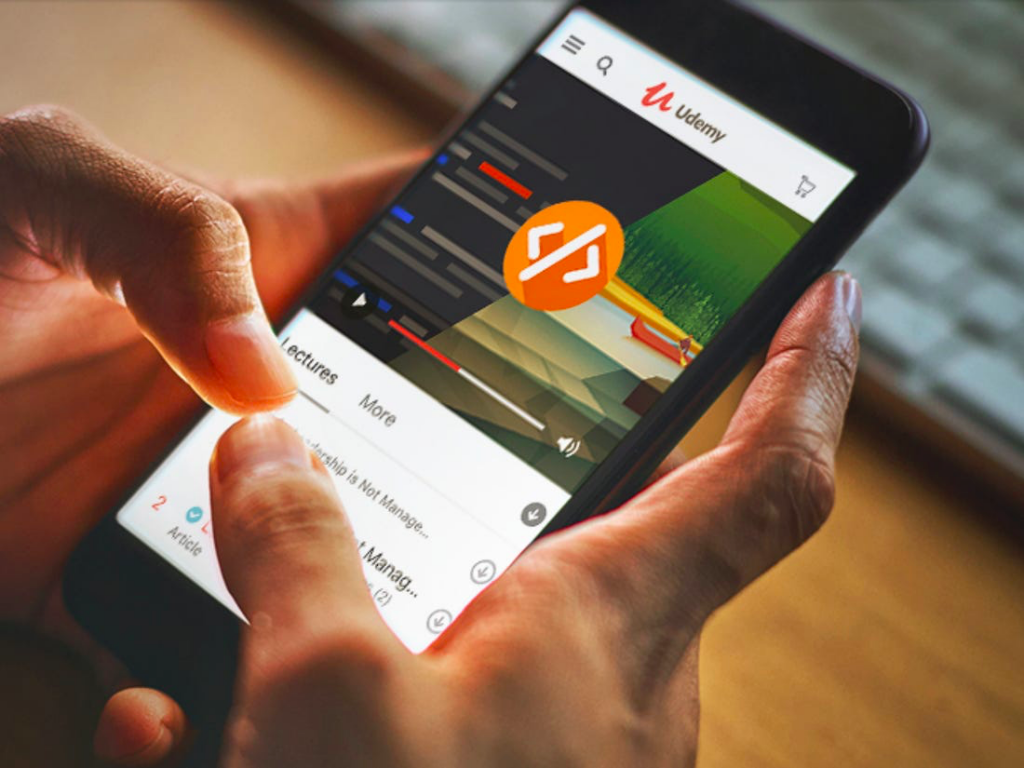 Looking to get some certificates? Udemy is an online teaching platform with 10,000++ courses for you to learn from and get certified. It connects professional adults and students to the best instructors. 
Why use them?
Helps individuals reach their goals and dreams.
Very accessible
Low-cost tuition 
30-Day Money-Back Guarantee
Lifetime Access to the Enrolled Course
Self-paced learning
Certificate of Completion
Start learning here – www.udemy.com